Backyard Party Package 4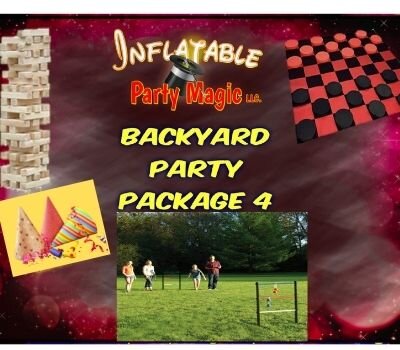 Setup Area: 47.6" L x 17.7" W x 46" H
Actual Size: 47.6" L x 17.7" W x 46" H
Description
Backyard Party Package 4 Rental
Backyard Game Rentals
Inflatable Party Magic LLC is helping you take the fun of party games to new heights with the Backyard Party Package 4 Rental. We carry giant games such as Jenga, Connect 4, and Checkers. Looking for backyard fun. Try our Frisbee Knock Off or Corn Hole. These activities can all be used inside or outside to create fun even if the weather decides not to cooperate with your outdoor event plans. It doesn't matter what age you are trying to entertain, these games can provide the fun you are looking for. Adults and teens will love playing these games as well. They can be a great way to get adults and kids enjoying the fun together.
Giant Jenga
Inflatable Party Magic LLC is helping you take the fun of party games to new heights with this Giant Jenga. The stacking party favorite everyone knows and loves has been super-sized to make a tower eight times the size of the original Jenga! This game will allow your creative side to meet your competitive side. How high can you build and then once you remove it, how long do you think it will it stand? The young and old alike will play this attraction for hours of fun trying to see just how tall well they can play this game and if holding their position and mouth just right will make them stay longer. Participants will play over and over getting pretty much everyone at your party interested in taking part in the Jeng fun.

You can get the kids and adults playing together with this activity. Adults always think they know the best way to win at this game and keep the blocks from tumbling, but the kids will try to prove them wrong causing the game to go back and forth for hours of fun. The spectators will also love watching this game as others play.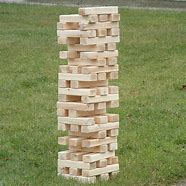 Giant Checkers
Inflatable Party Magic LLC is helping you take the fun of party games to new heights with Giant Outdoor or Indoor Checkers. Giant Checkers is a fun and challenging game for all ages. You will have fun strategizing and figuring out the best way to beat your competition with a huge oversized checkerboard that is great for indoor or outdoor parties. Giant checkers is an oversized version of the old fashion checkers game. Checkers is fun and exciting to play this classic family game in a life-sized version. You can choose to play singles or even pairs with this huge checkerboard. Try our checkers out and see if you can jump your competitor more than they jump you. Will you still miss your move with this oversized version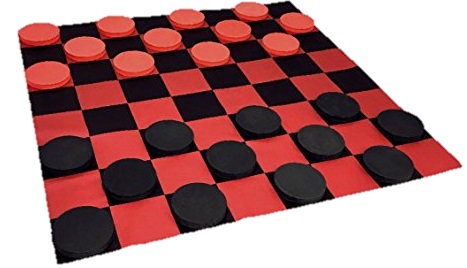 Ladder Ball Game
The Ladder Ball game is great for those with a competitive side. Play teams or play individuals and see who can throw the bolas the best to get to 21 first. This game will keep all of your party guests, yes even the adults, occupied for hours. The best part of this game is that it can be played inside or out so it will not matter if it is cold, wet, or too hot. Just move it inside.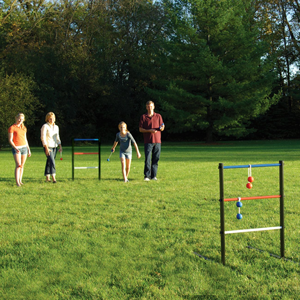 So clear some space in your backyard, garage, parking lot, school, or church, and get your giant Party Game on!

These activities are great for backyard parties, carnivals, corporate parties, school events, church events, or indoor parties.
Inflatable Party Magic Has been providing Party Rentals to the DFW Texas area since 2002. We hope you decide to try our services and see why our customers rate us #1 in the party rental and event rental industry. We can help to make your party or event a magical and successful experience.