The Ultimate Guide to Bounce House Rentals
Let Inflatable Party Magic help you elevate your party! Our
bounce house rental
blogs are our way of helping you not only select the correct bounce house for your party, but also help you in safely using your bounce house and getting the most out of your rentals. We will approach many party rentals other than just bounce houses.
We know planning a party can be a daunting task, but we hope these topics will be your guide to party rentals and the proper way to use them.
Safety First: Ensuring a Secure Bounce House Experience
Safety should never be compromised. When renting a bounce house, it's crucial to follow all provided guidelines. This includes proper anchoring, supervising children at all times, and adhering to capacity limits. A safe bounce house experience is a happy one. This is exactly why we have chosen to make properly supervising and staffing a bounce house our first blog. We will keep this blog at the top of the page for easy reference. Proper bounce house supervison ensures a safe time for all of your party-goers.
Education is the key to Family Friendly Inflatable Fun
Education on proper use and safety standards can be key to inflatable fun. Inflatables and party rentals were created for family friendly fun. Our business is family owned and operated so our entire rental approach is centered around families and safe but fun environment. We hope you can use the blogs below to properly educate yourself prior to hosting a party or event to enhance the experience for your and your guests.
Check Out the Blogs Below by clicking on the corresponding blue buttons.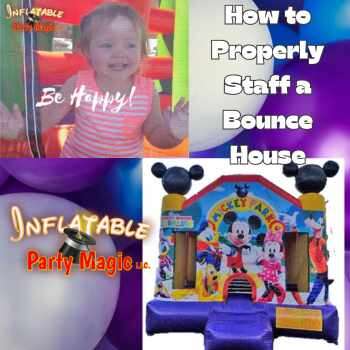 How To Properly Supervise a Bounce House
Have your rented a bounce house and been responsible for supervising the bounce house yourself? Maybe you have a rental coming up and want to make sure your are supervising or staffing it for optimal safety and fun? Our blog on
how to properly staff a bounce house
can give you sottme great information. Check it Out!
How to Supervise a Bounce House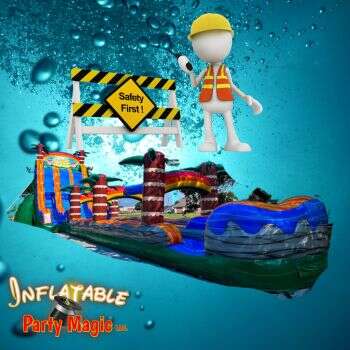 Water Slide Safety
If you are looking to rent a water slide, make sure you consider water slide safety and what you should look for in a water slide rental company. You will also find out how to supervise a water slide for the ultimate safe and fun sliding experience.
Water Slide Rental Safety Blog
Shop For a Bounce House or Party Rentals