Patio Heater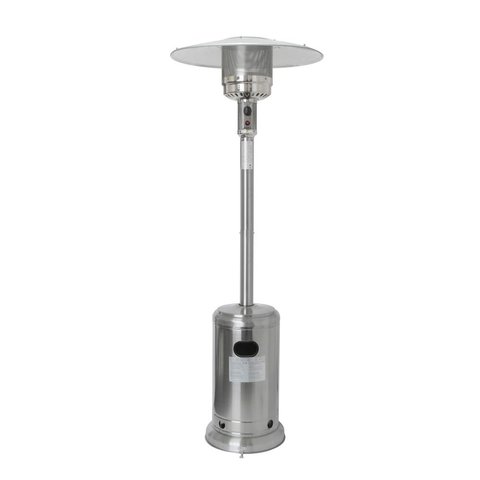 Description
Patio Heater Rentals
Rent Party Heaters
Need to rent a patio heater? Many people also refer to them as party heaters. We rent patio heaters for making your sitting area more comfortable so you can enjoy your party. They can be the perfect addition to an outdoor party when the temps get cooler outside. Our patio heaters are the perferct heaters for a party. They come with a full tank of propane. We do not provide refills for the propane so if you having an extended event, you would need to refill the propane bottle. These patio party heaters are perfect for backyards or back porch get togethers. If you need a heaer rental for a party, let our Party Heaters make your event more enjoyable!
Outdoor Propane Heaters
Remember that patio heaters are outdoor propane heaters. These outdoor heaters run off of propane and should not be used indoors or confined areas. Patio party heaters should only be used in well ventilated areas. Our outdoor propane heaters are great for heating small areas when it gets cool outside. They are perfect for cocktail parties and small gatherings.
Ready to rent a Party heater?
You can easily rent the party heaters online 24/7 by simply clicking to add the item to cart and following the directions to rent your patio heaters and party rentals. If you would rather speak to someone and book over the phone, feel free to call us at 817-800-8618. We love to talk to our customers!
We rent Patio Heaters for Parties
Inflatable Party Magic rents patio heaters to the Texas cities of Cleburne, Burleson, Crowley, Fort Worth, Mansfield, Arlington, Midlothian, Venus, Waxahachie, Alvarado, Grandview, Itasca, Godley, Granbury, Glen Rose, Cresson, Blum, Rio Vista, Whitney, Morgan, and most places that might fall in between. Curious if we provide delivery to your area? Call us at 817-800-8618. Rent a party heater today!
The patio heater rental for a party can be delivered with any order that totals $100 or more in our local delivery area. Need help choosing other party rental items to go with your outdoor propane heater? We can help you. Give us a call. Don't forget to add seating! We rent tables and chairs also.