Trackless Train Rentals Midlothian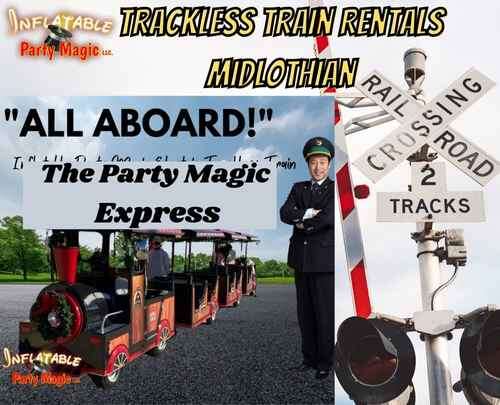 Rent a Trackless Train in Midlothian Tx

Trackless Train Rentals in Midlothian Tx from Inflatable Party Magic are the best trackless train ride rentals in Midlothian. All Aboard the Party Magic Express! Adults and children can ride our trackless kiddie train. We make it fun for the whole family to enjoy together. If you are looking for a trackless kiddie train party rental in the Midlothian Texas area, look no further! Inflatable Party Magic has just added this beautiful trackless train ride to make your next event completely magical. The Party Magic Express party train offers a one-of-a-kind nostalgic look and feel. The detail of this kiddie train is unbelievable. You will see lights and hear whistles and horns while enjoying your experience on our train. You will think you are riding on a big train. We want adults and kids to enjoy our train together for a complete family experience. Sit back and enjoy your ride while our conductor shows you the scenery while you sit in luxury. This train works best on a level surface. It can run on grass, turf, dirt, or concrete. Our kiddie train rental can add fun to any event your may be hosting. Our trackless train rental is great for churches, schools, colleges, businesses, and even as a birthday train.
Rent A Trackless Train in Midlothian Now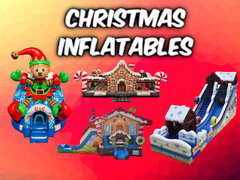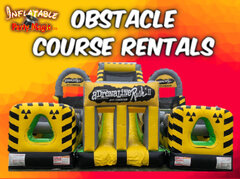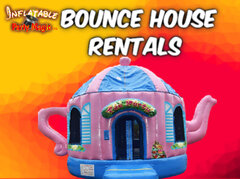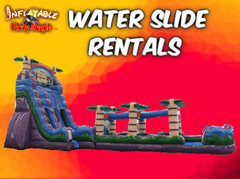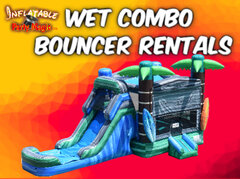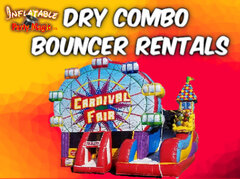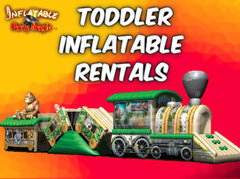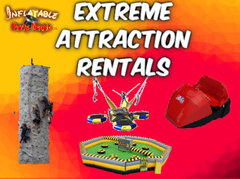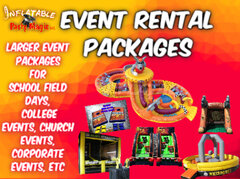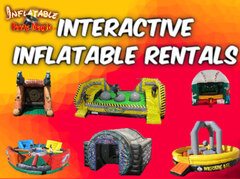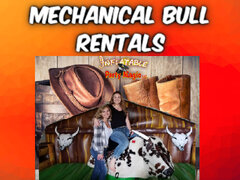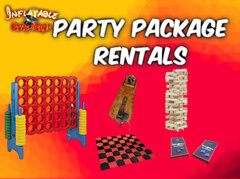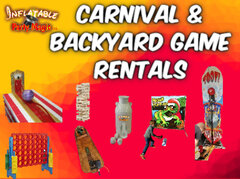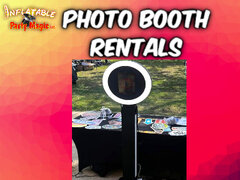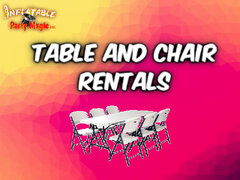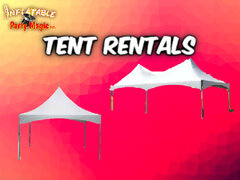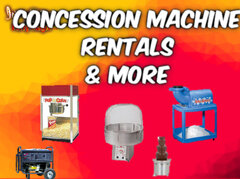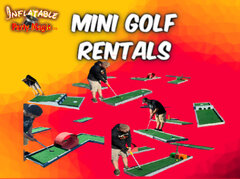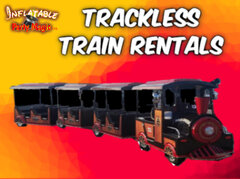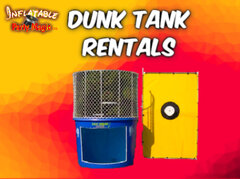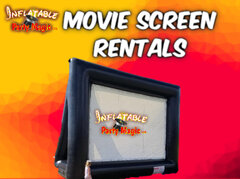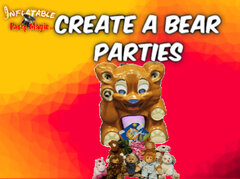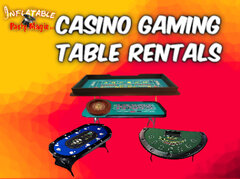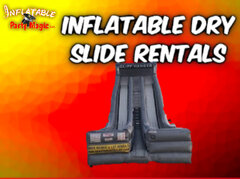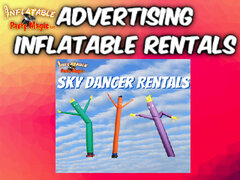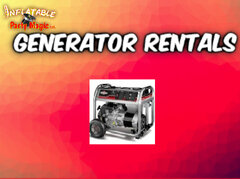 Pricing for the Trackless Train Rental in Midlothian

The Party Magic Express trackless train rents for up to 2 hours for the displayed price and then has a reduced additional charge per hour after the first 2 hours.


Midlothian Train Rental Specifics

All Aboard the Party Magic Express! If you are looking for a trackless train rental in Midlothian Texas, look no further! Inflatable Party Magic has just added this beautiful trackless train ride party rental to make your next event completely magical.

The Trackless train kiddie train rental is best operated on flat surfaces. It can be operated safely on grass, turf, and concrete. We will not operate the train on large hills. Just remember we have to have the room to drive the train! This train is only rented with one of our trained conductors and is never left with customers for any reason.

The train ride encourages togetherness and fun. The possibilities are endless. You can provide ongoing rides in a specified area. If you have a scenic route that you want to take your event goers through, we can take the train on a scenic course for you. Some Midlothian parties even use the train to shuttle people from one place to the other. This trackless train party rental will accommodate between 12-18 people at one time.

The Party Magic Express was manufactured with safety in mind by one of the leading US train companies. Royal Trains, which is known for it's safety, quality, and uniqueness built our trackless train. This train was a showroom train and first of it's kind so it has extras built in for the fun and luxury. Each train seat has a seatbelt so riders can remain strapped in during their ride. The seats are made to sit comfortably and offers lots of leg room even taller adult riders. This Midlothian train is the perfect and safe addition to any size or type of event. This kiddie train is the perfect addition for a backyard birthday party rental or even a church picnic or children's event.

Train Ride Rentals in Midlothian Tx


Watch our Video on Train Rentals in Midlothian. Our trackless train is beautifully crafted and gives adults and children both the opportunity to share moments together. Watch our video and fall in love with our trackless train to rent in Texas. Our locomotive rental to the Midlothian area is the best you will find.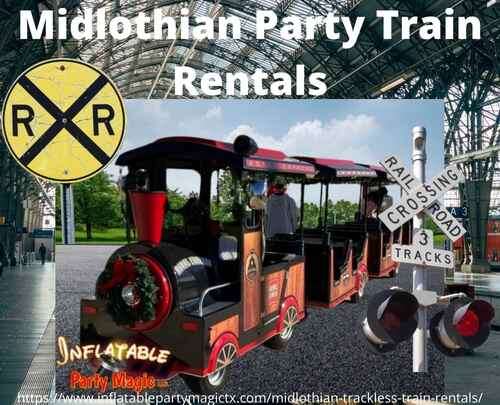 Midlothian Party Train Rental for Event Entertainment:
The Party Magic Express
Midlothian party train rental
will be a hit at your event no matter the size of the event. This
Midlothian Party Train Rental
can be used at a backyard birthday as long as there is room to drive it, but it is also great for large corporate, school, and church events. You can be sure that there will always be a line waiting to ride the train. Our train is the ultimate birthday train ride rental and can accommodate 12-18 riders at a time depending on rider size. If you are looking for a
birthday train ride in Midlothian Texas
, we have you covered. Rent our train for a party and see why our kids train is the best party train in Midlothian!
Wanting to do a Polar Express Themed Train Party in Midlothian?
The Party Magic Express train party rental in Midlothian can be your Polar Express. This train rental offers awesome lighting at night, but we also add some extra led lighting to add to your experience. This train has your Christmas train rental covered. Let us show you the difference a train can make!
Add Additional Party Rentals to Your Party Train Rental Order to Complete the Fun in Midlothian:
Need other party rentals with your train rental in Midlothian? We provide a full line of event and party rentals including
Midlothian tent rental
,
carnival games in midlothian
, giant party games, bumper cars, euro bungee trampoline, mini golf, tents, bounce houses, inflatable obstacle courses, cotton candy machines, popcorn machines, snow cone machines, frozen drink machines, photo booth, movie screen rentals, etc. Inflatable Party Magic offers everything you need to make your Midlothian party a complete success. You can add items or even party packages to complete your party train rental needs with just a simple click of the button. Party Extras offer that special party accent to occupy the kids and keep them fully entertained throughout the duration of your party.
The Party Magic Express Midlothian Trackless Train Ride Rentals are Different
Inflatable Party Magic if fully state inspected and insured in the state of Texas for Kids Train Rentals in Midlothian and all types of party rentals. We have a stable background of providing train and party rentals for over 20 years. You can trust our company to provide top notch services and superior customer service. We take pride in what we do and train our employees do do the same. The Party Magic Express Midlothian trackless train rental ride was manufactured for safety by one of the leading US train companies. Royal Trains, which is known for it's safety, quality, and uniqueness built our trackless kiddie train. To ensure Midlothian kids train ride rental safety, each kiddie train car train seat has a seatbelt so riders can be strapped in during their ride and a door. The seats are made to sit comfortably and offers lots of leg room even for adult riders. This train is the perfect and safe addition to any size event. Rent a train from Inflatable Party Magic and make your corporate party, birthday party, or event complete!
How to Rent our Midlothian Kiddie Train
Renting a Midlothian kiddie train has never been easier! Our experienced train conductor will come with the rental of the train so you can sit back and enjoy the ride. You can rent your train online 24/7 with our easy online booking or call us at 817-800-8618. Kiddie Train rentals in Midlothian are priced are for up to two ours for the listed price. Then our Every hour after that is priced by the hour. Have more questions about our kiddie train rentals? Let us be your birthday train rental company. Please don't hesitate to call us.
We Rent Trackless Trains in Midlothian Tx:
Inflatable Party Magic rents Trackless Trains in Midlothian to the zip codes of 75165, 75167, 75168, and 75065 in Ellis County. We love providing rentals in the
Midlothian City Parks
. We frequently setup in the Hulen Park and the Byron Stewart Park. Our company can also service the Midlothian Independent School district since we are legal in the state of Texas and an approved vendor for the
Midlothian ISD
.
We look forward to providing the Party Train Fun at your next event!
We Also rent the trackless trains to Fort Worth and Waxahachie.