Willow Park Bounce House Rentals
Best Bounce House Rentals in Willow Park TX
The best Bounce House rentals in Willow Park Tx come from Inflatable Party Magic. We are the best place to rent a bounce house in Willow Park. Our company is dedicated to serving you and is your best resource for jump house and event rentals. We have experience in all sizes of parties and events. When you couple our experience with our huge selection of rental equipment, we can offer everything you need for your event to essentially be your one-stop party shop. You will be excited to learn that our jumper rentals are still
8-hour rentals
for one low price. Our inflatable bounce house rentals in Willow Park Tx are the best value for your money. We also offer
Willow Park bounce house water slides to rent
. Try our company for the best bouncy house rentals and events in Willow Park!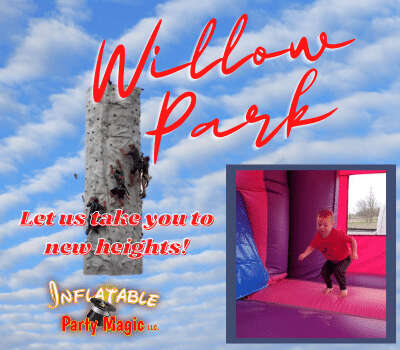 Inflatable Party Magic can do more than Bounce Houses in Willow Park
Inflatable Party Magic offers more than inflatable bouncy castles in Willow Park. Your search is over for entertainment rentals as our services include, but are not limited to the best customer service and everything
PARTY
that you will need to rent for your event. Our rentals include jumpers, water slides,
obstacle course rentals in Willow Park
, toddler bounce house rentals, inflatable games, mini-golf courses, trackless trains, bumper cars, rock climbing wall,
mechanical bulls,
euro-bungee trampolines, carnival games, tables and chairs,
Willow Park Tent Rentals
, movies screens, and even more high quality rental equipment in Willow Park. Since we not only rent inflatables in Willow Park, our company has been recognized as the party rental leader in Willow Park.
If you are looking for bounce house rentals near Willow Park, you can trust Inflatable Party Magic as a the perfect place to rent your jumpers and event equipment as we keep customer service and safety a number one priority!
Rent Willow Park Bounce Houses Now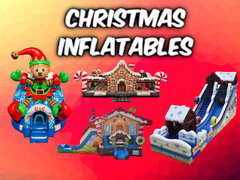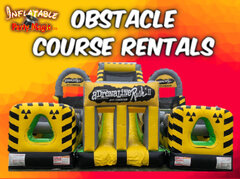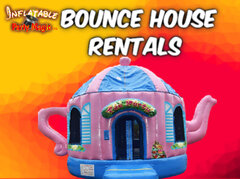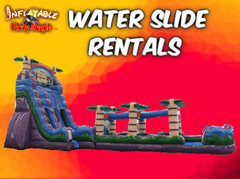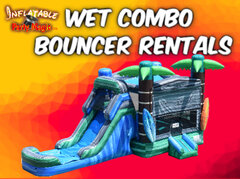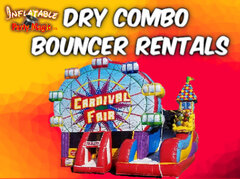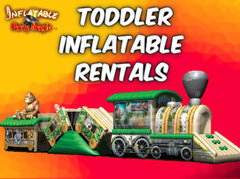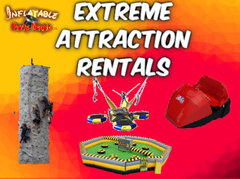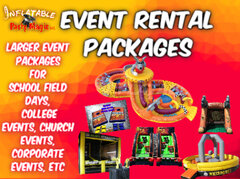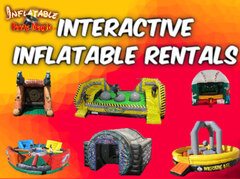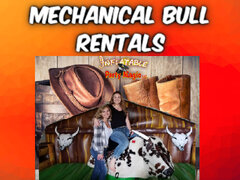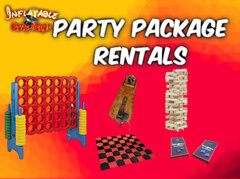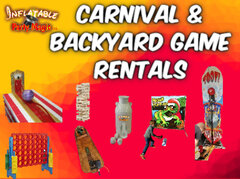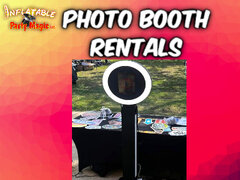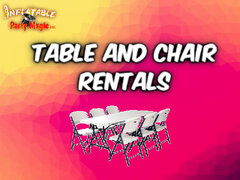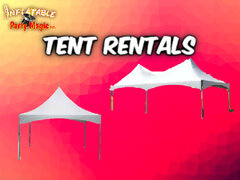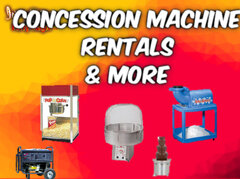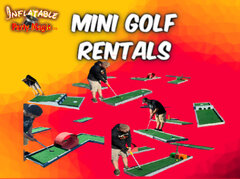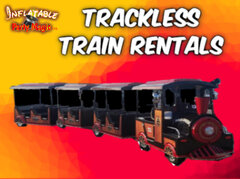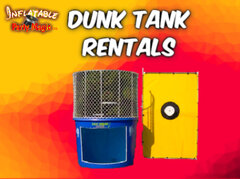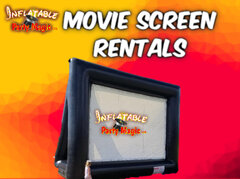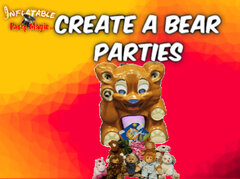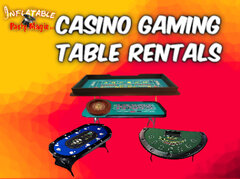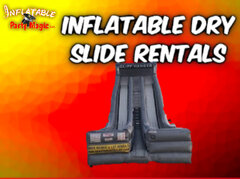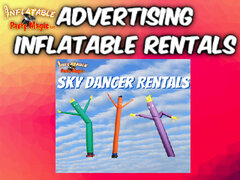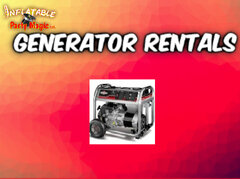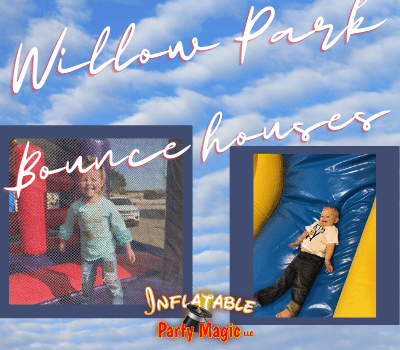 Bounce House Rentals in Willow Park Tx
If you want to stand out from the crowd, we can help with our unique inflatable bounce houses to rent. We rent many different themes of bouncers to choose from in our lineup of inflatables.
Our Willow Park bouncy house rental themes to choose from are the most popular. We rent the following
Mermaid bounce house
, Disney Princess bounce house, Minion bounce house, Mickey Mouse bounce house, Justice League bounce house, Unicorns,
Paw Patrol bounce house
, Frozen bounce house, pirate bounce house, Disney Cars bounce house, Football bounce house,
Toy Story
, Sports bounce house, Carnival bounce house,
dinosuar bounce house
, Jurassic bounce house , Farm bounce house ,Circus bounce house and more.
Needing a bounce house that is generic with no particular theme? We also offer a huge selection of basic bouncy castles in generic colors and themes such as castle bounce houses, kingdom bounce house, and party bounce houses to best suit your party needs. Whether you are looking for a small bounce house or a larger jumper, you will find what you are looking for with our bounce house company.
Our mission
Our mission in Willow Park Tx is simply to provide the best quality bounce houses to rent in Willow Park at the lowest prices we can offer them while at the same time, maintaining a high level of customer service and satisfaction. Bounce houses Willow Park is our fastest growing business segment. Our friendly and professional staff will ensure that your party and event rentals are delivered on time and set up safely so that your event becomes a cherished memory. Our customers are the reason we love what we do! We would love to add you as one of our customers in bounce house rentals to Willow Park, Texas.
Willow Park Bounce Houses to Rent
Bouncy House Rentals in Willow Park Texas Video

Want to see the bounce Houses we offer in Willow Park? Our bounce house rentals to Willow Park are the best bounce houses to rent in Willow Park and Parker County. We also rent inflatable water slide bounce houses in Willow Park and provide Willow Park inflatable obstacle course rentals with the largest selection you will find.

Checkout this video on our bouncy house rentals near you. Inflatable Party Magic rents all the party rentals you have been searching for in Willow Park Tx. We offer the best local bounce houses for birthday party rentals and more. Let us help take your party fun to the next level.
What makes our Bounce House Rentals Different?
We the original bounce house and event rental company in the Willow Park. Our
Willow Park Bounce House Rentals
are the best in Parker County.
Our company has a proven track record and our customers rate us number one in the Willow Park area for quality and customer service in the inflatable jump house and event party rental industry. Secondly, Inflatable Party Magic has been in business for 20 years and has become a business you can trust. We take pride in our business and services so we can be the best at not only bouncy house rentals in Willow Park TX, but also larger-scale event rentals. We believe in bringing value to your rentals while ensuring your bouncers are clean and well taken care of. The bounce houses we rent are high quality and come from reputable manufacturers that comply with U.S standards for safety and quality assurance. Our company is the largest and most complete inflatable bounce house rental company in Parker County.
We have been in business since 2002 and take our business and customers seriously. Our services are second to none. Our goal is to make sure we offer you the best bouncer rentals in Willow Park. Inflatable Party Magic is superior to the competition when it comes to excellent customer service and we rent quality
bounce house rentals to Willow Park Texas
. Any company can rent a bounce house, but it takes experience and training to provide a safely setup bouncer. Inflatable setup is key to safe fun. If an inflatable rental is not setup correctly, they can prove harmful and kids can be injured. With Inflatable Party Magic, our employees have been trained thoroughly in safety and customer service before they ever enter your property.
We are fully insured and are state inspected annually for safety and as required by
Texas State law
. Insurance and inspections are a state law in Texas, but many companies either do not comply at all and operate under the radar of the state. Some businesses choose to only inspect a small portion of the party rental equipment they actually own to save money and hope that an accident does not occur. This is not legal and is purposely defying state law. You can visit the Texas Department of Insurance's website and see that Inflatable Party Magic has every item we own listed and inspected so you can rest assured the party rental equipment you are renting has been inspected and is safe for your child and guests to use.
Don't let the jumping house rentals fool you! We are experienced in larger events for churches, schools colleges, and corporate parties as well. We have the equipment and experience to handle all-size party rentals and events in Willow Park and the Parker County area. Located in the heart of Parker County, we offer bounce house rentals to Parker County and surrounding counties.
Unlike smaller companies that can just offer inflatable bounce house rentals, our products and services offered are numerous including water bounce houses, water slides for rental, toddler bounce house rentals, bounce houses with slide rentals, Create A Bear Parties,
trackless trains Willow Park
, interactive inflatable games, inflatable obstacle course bounce houses, photo booths, large inflatable movie screens, carnival games,
Willow Park Dunk Tanks
, tables and chairs, tents, Mobile Rock Climbing Wall Rentals,
Bumper Car Rentals
, Euro Bungee Quad Jumper Rentals,
Zorb Ball Track with Hamster Ball Rentals,
Mechanical Bull Rentals Willow Park, Texas
, Trackless Trains, and
Portable Mini Golf Course Rentals
.
Trust us to all of your party equipment rentals. We can handle parties of all sizes large or small.
What are the Ages for Bounce Houses?
How to Choose the Best Bounce House in Willow Park Tx for My Party?
If you need some help with deciding what ages are best for your Willow Park TX bounce house rentals, we have listed some information we think might help.
Standard Bounce Houses
Ages 2 to 12
Standard bounce houses or small bounce house rentals are great for smaller children up to about age 12. Adults can get in a bounce house, but there is a weight limit and the number of participants at a time must be reduced. Additionally, bounce houses should not have mixed ages and sizes as all participants share the bouncing space and larger guests can fall on and injure smaller guests. Some people all call these moonwalks and bouncy houses. The bounce houses with slide are our most popular inflatable rentals in Willow Park.
Toddler Bounce Houses
Age 2 to 10
Toddler Bounce House rentals in Willow Park are the best for ages 2 to 7, but can be used by ages 2 to 10. Bounce house rentals for toddlers include a jumping space throughout, pop-up obstacles shaped like characters to interact with, and a slide. These are perfect because the attention span of a smaller child is not very long. Smaller kids like to stay very busy so they can jump a little then at the same time, hug or interact with a pop-up character or shape and then move over just a few feet and climb or even crawl up a small slanted climbing wall and slide down a small slide geared just for them. Another feature about toddler bounce house rentals is that they do not have a top on the bounce house so smaller kids can see the sky above them and not feel insecure or trapped all the way around. Toddler bounce houses in Willow Park can be used well for ages 2 to 10, but are highly recommended for ages 2 to 7. We are always asked can adults get in the Toddler Bounce House and the answer is yes. Adults can get in the toddler bounce houses to rent as they are commercial inflatables, but the fun factor on this definitely ends at 12 as the elements within the toddler jumper are much smaller.
Bounce House with Slide Rentals
Age 5 to 12
Bounce House with Slide Rentals are great for ages 5 to 12 as they offer a bouncing area, basketball goal, climbing wall, and a slide. Smaller children as young as 2 years of age can safely play on the bouncy house slides, but they might not be able to climb the climbing wall. These types of bounce houses are also called jumper slide rentals at some rental companies. Older kids love to be challenged and have more to do than just jump. The bouncy castles with slides keep them busy and offer a larger climbing wall and slide than the toddler bounce houses to rent. Adults can safely use the bouncer combos too, but keep in mind that you must crawl in a small hole in the front of the bouncing area to enter the bounce house and get to the slide. This can be a bit difficult for teens and adults. The slides within these bouncy castle slides are smaller for kids and the fun factor ends at about 12.
We also have water bounce house with slides. The
water bounce house rentals
in Willow Park are the same as bounce houses with slides except they add water over the slide area. Some people also call these water slide bounce houses. They are different from regular water slides because they also have a bouncing area.
Adult Bounce Houses
The Best teen and adult bounce houses to rent in Willow Park are
Bounce House Obstacle Course Rentals
. The inflatable bounce house obstacle courses that we rent are set up for ages 5 to adult in most cases but offer a challenge for teens and adults as they race through an inflatable obstacle course bounce house that is double lanes with challenging obstacles and climbing walls until they finish with a slide at the end. The race to finish first is on to see who can clear the slide first!
The other type of bounce house in Willow Park that is great for teens and adults are the interactive bounce house inflatable games.
Interactive Bounce Houses for Teens
is challenging and most of the time involve multiple players, which makes it great inflatable rental for larger groups of participants to play together. These are great for corporate team-building exercises or school field days.
We hope this information helps you to make an informed decision on which inflatable bounce house to rent in Willow Park. Our goal is to make sure you choose the right bounce house so you can maximize your party fun!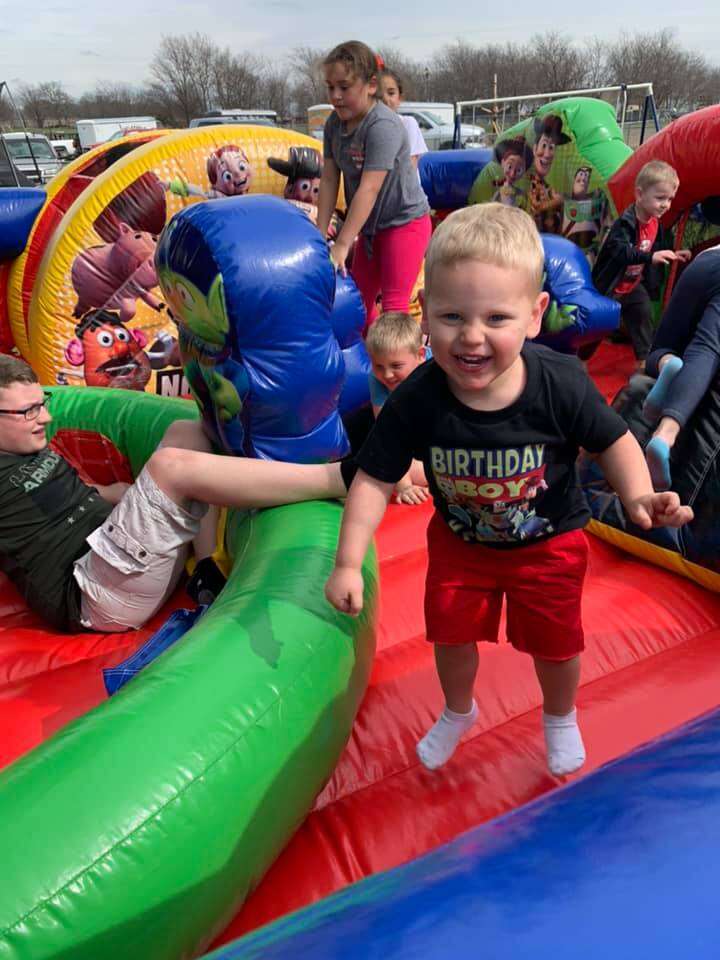 History of a Moonwalk (Bouncer)

Ever wonder how the first bounce house came about or the possibly the history of bounce house rentals? It is a useless fact, but interesting and explains the different name for them such as jumping balloon rentals and moon walk rentals.

Frank Scurlock was the person that was credited with creating the first bounce house or moonwalk as he called it in 1959. The first bounce house was more like a giant pillow or jumping balloon. They called it a Space Pillow and then a moonwalk. Mr. Scurlock and his wife also created a company that many are familiar with now called Space Walk. The first jumping balloon he created had no walls and was commonly referred to as a space pillow or jumping balloon. If you really think about it, the name Space Walk is a combination of Space Pillow and Moonwalk.

It was actually Mr. Scurlock's wife that came up with the idea to rent inflatable jumping houses to others for for social events. Thus a new business was born in renting inflatable bouncy castles. Since this time, inflatables have evolved a great deal and are called many different things like jumpers, bouncers, jumping castles, bounce houses, jumping balloons, moonwalks and more. Because of Mr. Scurlock's invention, you can rent a jumper in Willow Park for your party!

We Deliver Bounce Houses to Willow Park
We deliver bounce houses near me to Willow Park and Johnson County. We think you will find our full service delivery and set-up to be very helpful on your party day. We will arrive and only need your assistance in locating the spot you would like to set you jumpy castle and then to sign our paperwork. Our friendly delivery staff will handle the rest.
To book or receive information on any of the Willow Park city parks or facilities, you would need to contact the
Parks and Recreation Department
.
Inflatable Party Magic LLC Bounce House and Party Rentals delivers Willow Park bounce house rentals and
bounce house rentals in Hillsboro
.
For a map and complete listing of our complete delivery area as well as pricing, visit our
delivery page
.



Contact Inflatable Party Magic LLC for Cleburne Bounce House Rentals!
Frequently Asked Questions