Fort Worth Mechanical Bull Rental- Can you Make the Ride?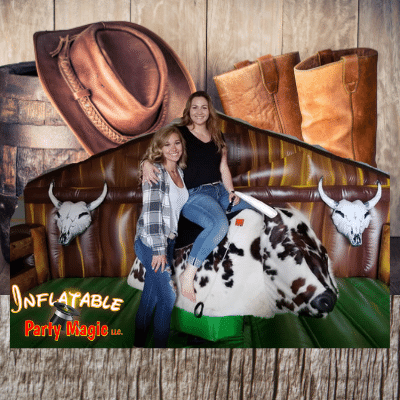 Best Mechanical Bull to rent in Fort Worth, Texas
Looking for the best
mechanical bull rentals in Fort Worth
? Inflatable Party Magic rents the best
Fort Worth, Tx
mechanical bull
. Our Fort Worth mechanical bull rental will put the others to shame. We use the Galaxy Deluxe bull with multiple settings and enhanced landing pad for a quality look and feel. Our bull rental has safety features built-in and are staff members are thoroughly trained to ensure the most fun and safest experience with your mechanical bull rental. Cowboy up and see if you can last 8 seconds! Let us make your mechanical bull rental the best experience. Our staff are trained to make our mechanical bull rental awesome and fun. Our company rents the bull for up to 2 hours for the standard rental. You can add additional hours of
mechanical bull
riding for extra time. We provide a trained staff member that stays with the
mechanical bull rental
and operates it to ensure maximum fun and safety. Our
mechanical bull
is the best in Texas and we can provide the best bull riding for rent in Fort Worth!
Renting a Mechanical Bull Made Easy
We make renting the mechanical bull for your bull riding rental easy with 24 hour a day online booking! To book this Fort Worth
Mechanical Bull Rental
, you can simply click on the add to cart button, select your date and times, then simply follow the directions, and then pay your deposit. You will receive an email confirmation soon after placing your order. If you need assistance placing your order or would like someone to complete the order over the phone for you, please do not hesitate to call us at 87-800-8618 and we can complete your order and take your deposit over the phone. Inflatable Party Magic is family owned and operated, and we want to make sure you feel right at home in using us to make your rodeo bull riding party perfect. We look forward to helping you take your event to the next level! Ready to Cowboy Up? Trust Inflatable Party Magic to provide your Mechanical Bull Fort Worth!
Mechanical Bull Rental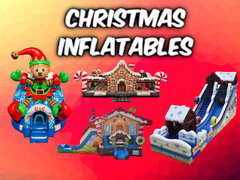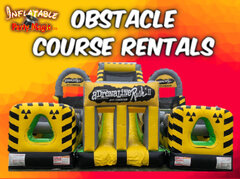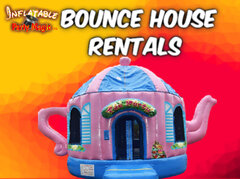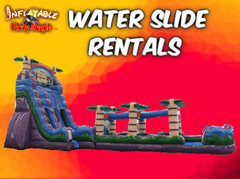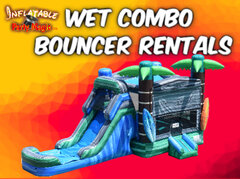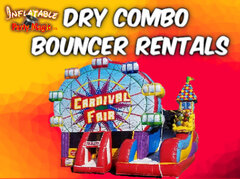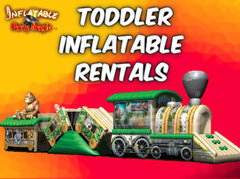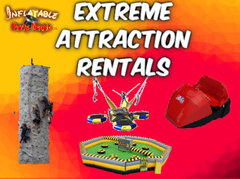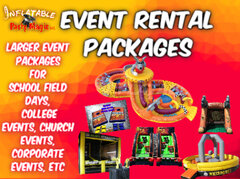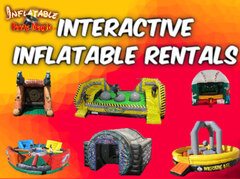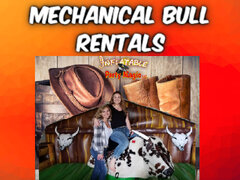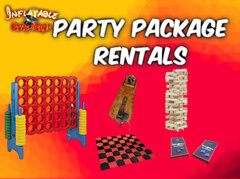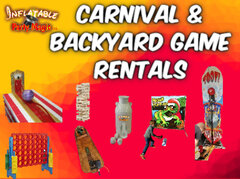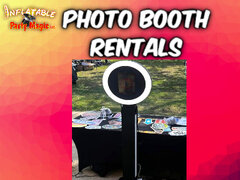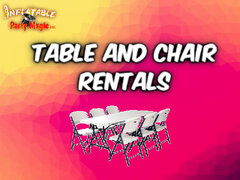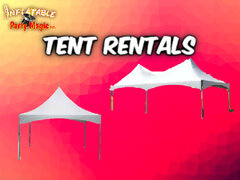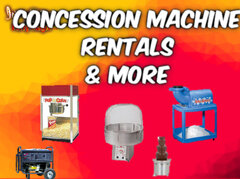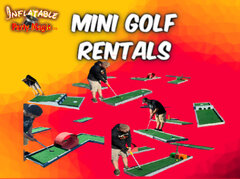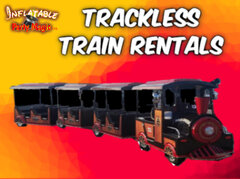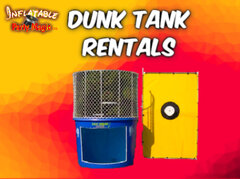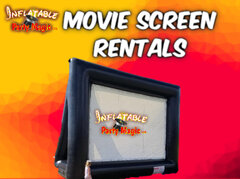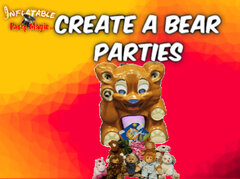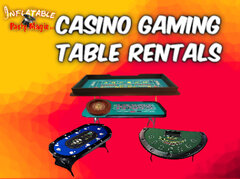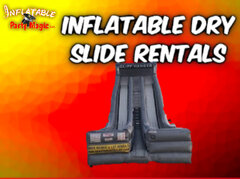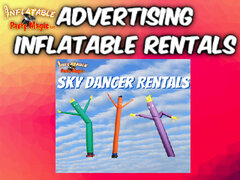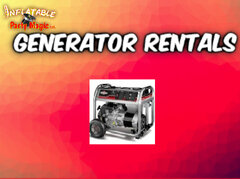 What Is a Mechanical Bull Rental?

Are you wondering exactly what a mechanical bull rental is? Is it the same as a rodeo bull? A mechanical bull is an electrical bull that is simulated to look like a rodeo bull and function like one, but is fully controlled through a control panel and operator.

The electric bull rental is controlled by an operator that can make it spin slow for beginners, fast for more advanced riders, and even perform more fun adventures for rodeo enthusiasts.

At the bull riding events we have worked, we have seen people that have never even rode a horse to pro bull-riders. We can make it a blast for all levels to ride and spectate.

We are often asked if mechanical bulls are safe. They are very safe if operated in the correct manner. That is why Inflatable Party Magic always provides a trained operator with our bull ride rental. Our bull also has an auto-stop to stop the functionality of the bull as soon as a rider has come off the bull.
Mechanical Bull Rentals in Fort Worth Tx


Checkout our you tube video by clicking the picture to the left. Our staff had some fun on the mechanical bull. We let our staff tryout something new every week after they wrap up cleaning for the week. The bull was definitely one of the highlights.

Rent a mechanical bull in Fort Worth Texas from Inflatable Party Magic and see how the fun begins with mechanical bull riding!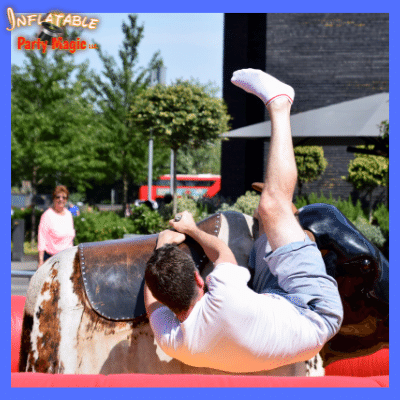 Mechanical Bull Riding for Rental to Corporate Events
Mechanical bull riding for rentals to corporate events are the ultimate corporate event entertainement. If you are having a corporate event in Fort Worth, the bull could be what makes your event a success! If you are looking for entertainment that will get all attendees involved, the bull rental is what you are looking for. The sheer fun of watching your co-workers maneuver to stay on the bull is entertainment in itself. The room will be full of laughter and cheers.
Rent the Mechanical Bull Fort Worth Now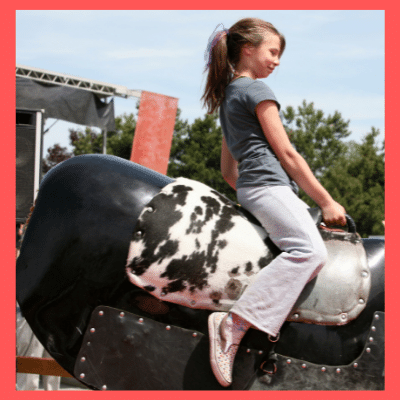 Church Youth Group Mechanical Bull Fun
Are you looking for the perfect entertainment for church youth groups? Fort Worth Mechanical Bull rentals are the ultimate fun and perfect for church children's ministries and youth group entertainment. We provide many different interactive party rentals for churches to complete their entertainment needs. Try our mechanical bull rental at your next church event and watch the magic unfold! The kids will love the bull and our staff will make sure they have fun and safe time. Are you looking for a Mechanical Bull in Fort Worth? Look no further!

Fort Worth Mechanical Bull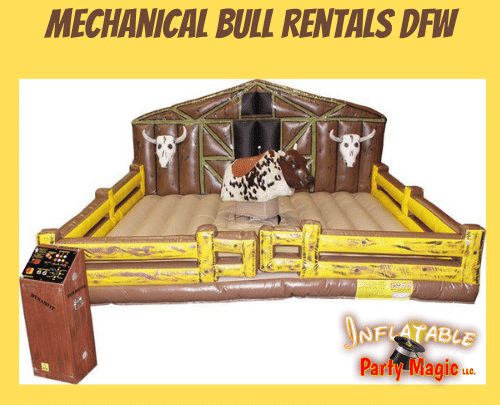 Rent a Mechanical Bull For College Events and School Parties to Get the Fun Started

Mechanical Bulls in Fort Worth are very popular for College events in Fort Worth. it is sometimes hard to get students and families to attend extra curricular events. The mechanical bull can attract the crowds to your school or college event.

Wanting to raise money at your school festival? You can charge per ride for the mechanical bull rental to bring in money at your school carnival or festival.

The bull is great for ages 7 to adult and is a proven crowd pleaser. You can trust Inflatable Party Magic to keep your kids safe. We send out experienced staff and use the Galaxy mechanical bull, which is known to be one of the safest bulls in the industry. Cowboy up an see the Inflatable Party Magic difference!

Are you having a rodeo themed party in the Fort Worth? We rent the rodeo mechanical bull to make your rodeo party the best. Just rent a mechanical bull to create the rodeo! We can make your Fort Worth rodeo mechanical bull rental the best experience ever with our trained staff.

Are you worried you don't know how to ride a mechanical bull in Fort Worth? No need to stress. You don't need to know how to ride the mechanical bull. It is for an overall fun experience and our trained and helpful staff will help you learn how to ride our bull ride rental. There are multiple settings our participants can enjoy and our operators can help you learn a few things to make it more fun and your ride on the bull last longer. Riding a mechanical bull has never been as much fun as we make it. Rent a Mechanical Bull in Fort Worth for your college event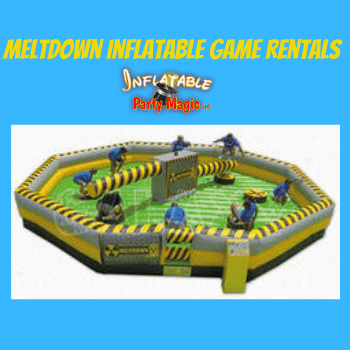 Toxic Meltdown Inflatable Game Rental Fort Worth
Toxic Meltdown Game is the perfect addition to the Mechanical Bull Rental. This inflatable game rental allows for 8 players at a time. It is a hit a big events and draws in a crowd. Provides fun for teen and adults as well as children 7 and over.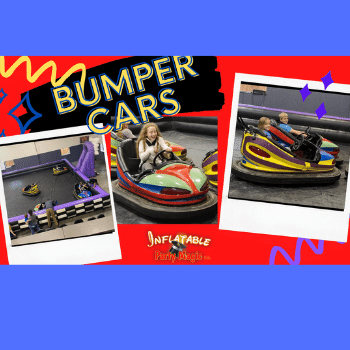 Bumper Car Rentals Fort Worth
Bumper car rentals create the ultimate event rental fun and excitement! Are you looking for something different to change your event up? Bumper cars can be it! Bumper Car rentals in Fort Worth are great for ages 7 to adult. Try our Bumper Cars for your event with your mechanical bull rental.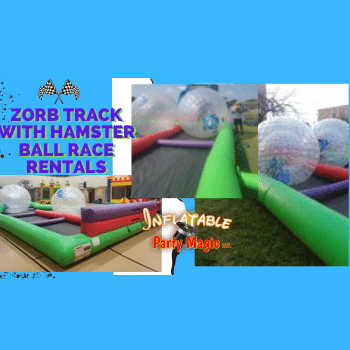 Fort Worth Hamster Ball Rentals
The Hamster Ball Rentals in Fort Worth are a great compliment to the Mechanical Bull Rental. Hamster Balls are also called Zorb Ball Rentals. Ever wanted to see a human try and navigate a hamster ball? This is your chance, they are literal human hamsters in a ball. We keep it safe and inside the zorb track. Our staff will stay and make sure your Hamster Ball Rental is fun and safe.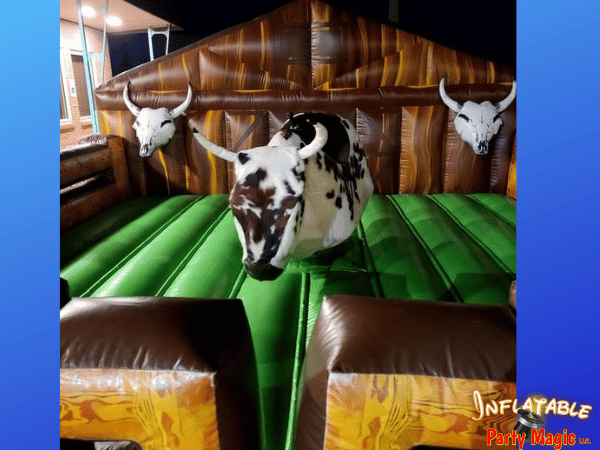 We Rent Mechanical Bull Fort Worth Tx
We rent the mechanical bull to Fort Worth and surrounding areas. We love delivering mechanical bull rides to Fort Worth schools and parks. Inflatable Party Magic can deliver to
Fort Worth City
facilities and schools as we are fully insured and state inspected for safety. Trust your Fort Worth Mechanical Bull Riding to Inflatable Party Magic and let the party begin! We also rent
mechanical bulls in Arlington
and
Benbrook mechanical bull
.
Trust Inflatable Party Magic to for your mechanical bull Fort Worth!