Fort Worth Carnival Ride Rentals
Carnival Ride Rentals you can trust with Inflatable Party Magic. We have over 20 years of experience! Let us help to make your carnival or festival a huge hit. The midway experience can be huge with our carnival rentals. If you are planning a city event or carnival for your next event, let us help you with the amusement ride and entertainment rentals.
Mechanical Rides Rentals


Mechanical Rides rentals in Fort Worth Tx done right! Inflatable Party Magic rents the best mechanical rides for carnivals and large events in the Fort Worth Texas area. Our business has helped with many festivals and city events or the years. We offer a rock climbing wall, euro bungee trampoline, mechanical bull, trackless train, Toxic Meltdown mechanical ride, bumper cars, human hamster balls, and a virtual reality roller coaster. Thinking about adding inflatable obstacle courses or giant inflatables to your order to add to the fun? We have inflatables to rent as well. If you are having a carnival or a large event, check out all the amusement ride rentals we offer to the Fort Worth area.
  Extreme Attraction Rentals
Mechanical Bull Rental Texas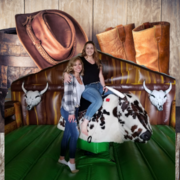 Euro Bungee Trampoline Rentals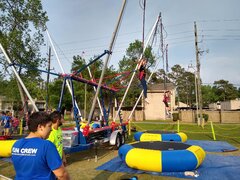 Euro Bungee V5 Trampoline Rentals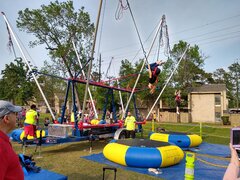 Toxic Meltdown Game Rental Texas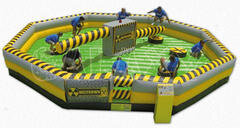 Mobile Rock Climbing Wall Rental Texas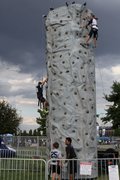 Mobile Bumper Car Rentals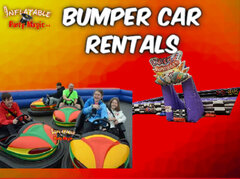 Trackless Train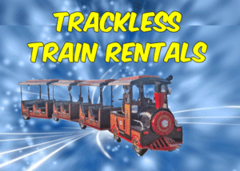 Virtual Reality Roller Coaster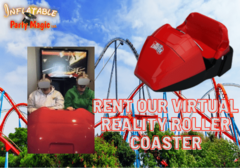 Zorb Track and Hamster Ball Rental Texas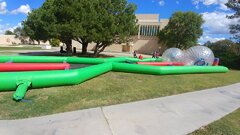 Portable Mini Golf 9 Hole Rental Texas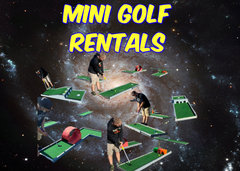 Portable Mini Golf 3 Hole Rental Texas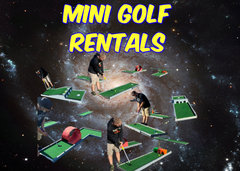 Portable Mini Golf 6 Hole Rental Texas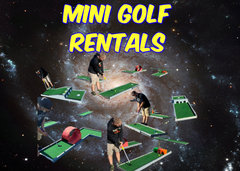 Air Dancer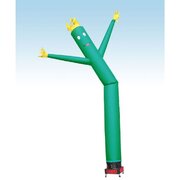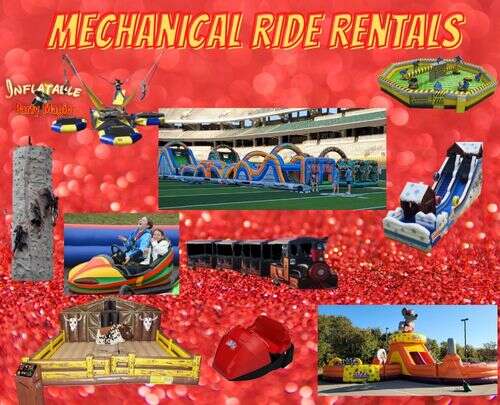 What Makes Our Carnival Ride Rentals the Best Mechanical Ride to rent in Fort Worth?


Many companies rent mechanical rides for carnivals to create the perfect Midway, but not all companies have the experienced staff to work them. Our staff our very friendly and trained well before they show up to your event. Mechanical rides are fun, but the experience can be so much better if the staff interact will with the riders and create even more fun outside of the ride itself.

Try a rock climber, a 5 station euro bungee jump trampoline, bumper car rentals, virtual reality roller coasters, meltdown game, trackless train, or giant inflatables.

Our company is located right outside the Fort Worth area and has been around for over 20 years. We started as a family run business in 2002 and are still run by the same family. Our business has grown by leaps and bounds in the last 20 years so we do rely on employees outside of our immediate family, but Inflatable Party Magic is still run by the founders and they are now grown children.

Our goal is to help others plan large events that create memories that last a lifetime. You are in good hands with Inflatable Party Magic. Let us take the stress out of your event planning. We know exactly the type of items you need to add to maximize the fun and excitement for the age group and guests you are catering too.

We have successfully helped create events for businesses, cities, families, schools, churches, and more. We know how to plan fun for complete families, children, teens, and adults. Amusement ride rentals make any event a success. Carnival Ride Rentals
Festival or Big Event Rental Ideas
If you need ideas on how to make your festival event the best, we can help. We have the amusement rides and rental items for festivals and big events to make your festival a huge success!

Check out just a few of our rental items below!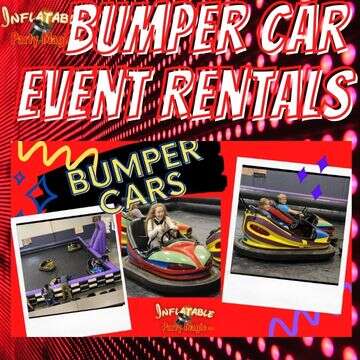 Bumper Car Rentals for Large Events
Bumper car rentals can be fun for all ages. 2 people at a time can ride the bumper cars. Our bumper cars are full size and fit adult riders as well as kids. This is the perfect family activity to involve a parents and children together.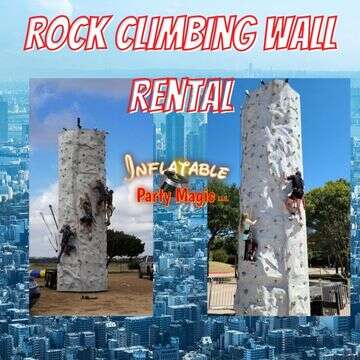 Rock Climbing Wall Event Rentals
Rock Climbing Wall Rental for events and festivals are one of the best forms of entertainment. This is a 4 person rock climber so 4 different participants at a time can climb to work your lines quickly. The rockwall can be seen from far away so it will attract customers to your event.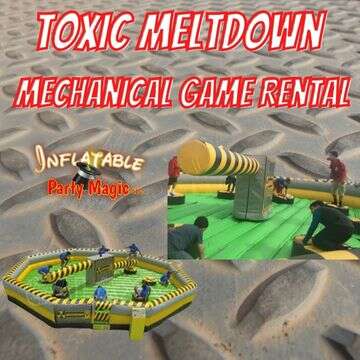 Meltdown Mechanical Ride Event Rental
The Meltdown Mechanical Ride is fun for 8 participants at a time. You can work lines through quickly and create fun and excitement while they wait. The swinging arms are controlled by an operator and It is fun to see participants jump and duck to miss the mechanical arms.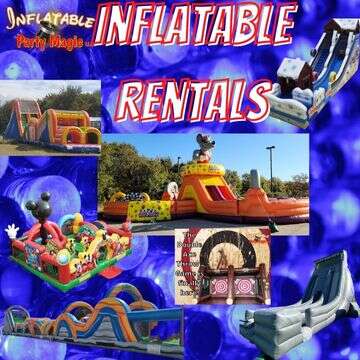 Inflatable Rentals for Carnivals
Giant inflatable rentals and interactive inflatable rentals work great for festivals and events. Large event rentals come in many forms, but inflatables are a staple. Interactive Inflatables and Inflatable obstacle courses have been long time favorites are carnivals, fairs, and festivals. We offer those wow factor pieces.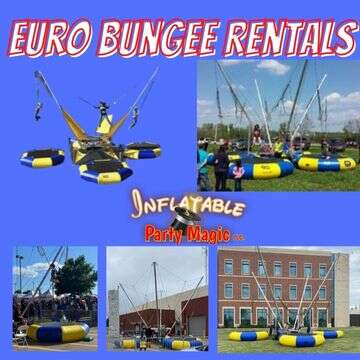 Euro Bungee Mechanical Amusement Ride
The Euro Bungee Trampoline mechanical ride is great for festivals and carnivals. 4 people at a time can jump and the fun will never end. The line will never thin as you watch participants jump and flip in mid air. Everyone will enjoy not only jumping, but watching other jumpers.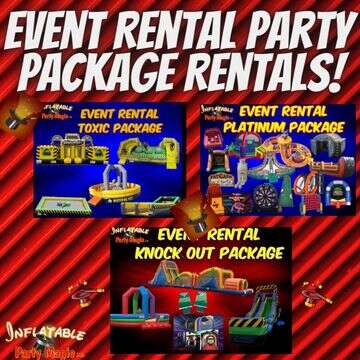 Event Rental Amusement Ride Packages for Festivals
Are you looking for a package that has everything you need already packaged? We offer that also. We can make planning your festival or carnival event simple!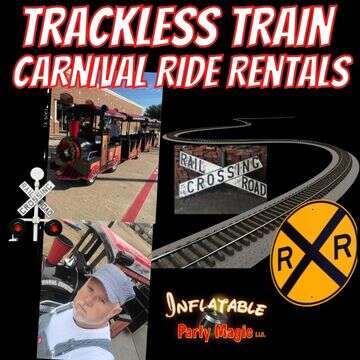 Trackless Train Amusement Ride for Carnivals
Train rides are the staple of a carnival or festival. Everyone comes to a festival expecting to ride a train. Our train is more like that of an amusement park train ride. Kids and adults can both ride together for a full family experience.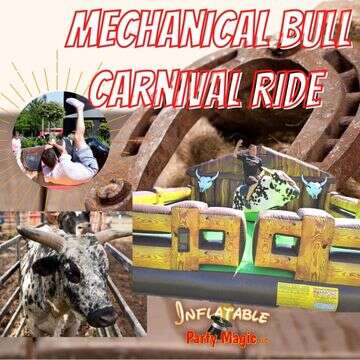 Bull Rides for Festivals
Who doesn't love a mechanical bull ride? Mechanical bull rides are great for any festival or large event. The line will stay full as long as you have it open. Bull rides at carnivals are enjoyed by kids, teens, and adults.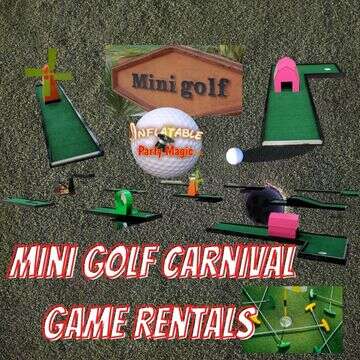 Mini Golf Course Rental for Carnivals
Want to add some excitement that multiple participants can play at one time? Try mini golf! You can have up to 10 players at a time. Mini Golf is classic fun. All ages come together to share in the golfing competition.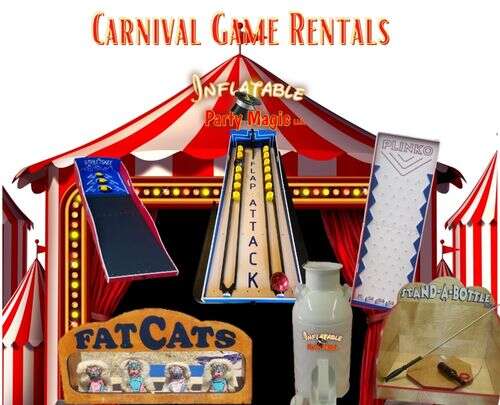 Need Carnival Game Rentals to complete your event?


Carnival game rentals in Fort Worth Texas can complete your Midway experience to make It the perfect Carnival Midway. Carnival rentals are the perfect way to complete large events for schools, churches, colleges, cities, businesses, etc. What better way to get participants involved in your event. Carnival games take skill and add a level of competitiveness to your event. Who doesn't like to compete? Carnival rentals add a level of fun to your event for not a large price. If you need to spread your lines and guests out, event game rentals could be just what you are looking for. Parents love to share their secrets to the games with their kids. Take advantage of the love for competition and make your event family friendly and one that your guests will talk about for years to come.

Some people add carnival game rentals to their Fort Worth events to occupy their adult guests while the kids are enjoying the amusement rides or bouncing and sliding.
.
The great thing about carnival game rentals in Fort Worth is they can go indoors if the weather takes a turn for the worse. We are in Texas and our weather changes in the blink of an eye, but with these games, there is no need to change your party plans. Carnival entertainment rentals are a great inexpensive way to add something extra to your event! Kids and adults both love them and will get many hours of playing time in during your rental. Carnival Game Rentals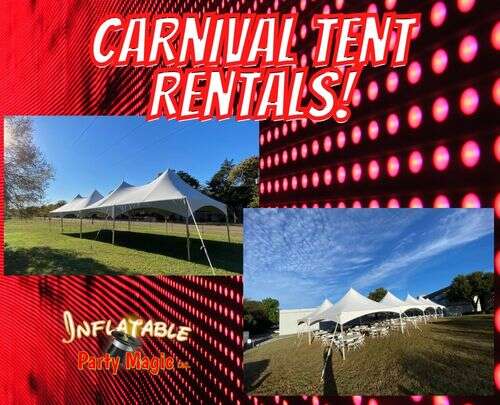 Tent Rentals for Festivals


Festival tent rentals are popular! Need a tent for drinks and food or maybe a table and chair tent for your guest to sit out of the weather? We can help with your carnival tent rentals. Check out everything we have to offer in the way of tents and tables and chairs for rental. Tents and tables and chairs for rental
Amusement Ride Rental Reservation Information
Take a look below and choose your amusement ride rental selections . You can book online if you would rather not spend the time on the phone. We would love to help you and help you personally put your event together. You can reach us at 817-800-8618.


We rent Carnival Rides and Mechanical Rides to Fort Worth Texas
Inflatable Party Magic rents Carnival Rides, Amusement rides, and mechanical rides to Fort Worth Texas to the Zip Codes of 76126, 76140, 76134, 76133, 76163, 76132, 76109, 76119, 76129, 76130, 76110, 76116, 7612, 76195, 76107, 76147, 76113, 76193, 76150, 76199, 76196, 76198, 76102, 76101, 76127, 76114, 76137, 76179, 76112, 76108, 76106, 76131, 76148, 76111, 76135, 76104, 76164, 76120, 76103, 76118, 76177, 76155, 76129, 76122, 76124, 76136, 76161, 76166, 76181, 76185, 76191, 76192, 76197, and 76071.
If you are looking for carnival ride rentals near me, we can help. We rent carnival rides near me in the Fort Worth Texas area.
Inflatable Party Magic is fully state inspected and insured. That allows us to be able to rent to
Fort Worth School District
and to
Fort Worth City Parks
such as Trinity Park and Harrold Park.
Want to know if we service your area? Give us a call us at 817-800-8618.