Mansfield Bounce House Rentals- Jump Into The Fun!
Rent the Best Bounce Houses in Mansfield TX from Inflatable Party Magic!
Mansfield Bounce House Rentals are at their finest with Inflatable Party Magic. We rent the best bounce house rentals in Mansfield Tx. Jump Houses are our specialty, but we rent much more! If you are looking for the best quality bounce houses and largest selection of event rentals in the Mansfield area, look no further. You can trust our company with your larger events.
Our experience is varied and our staff are trained to professionally setup larger items such as rock climbing walls, euro bungee trampolines, tents, and more. You will not find a company that is more experienced in such a wide variety of event and jump house setups. We pride ourselves in what we do and hold our staff to a different level of accountability with equipment maintenance and customer service. Rentals for bounce house do not get any easier than Inflatable Party Magic!
We think you will find that our Mansfield Tx bounce house rentals are superior to other bounce house companies. Our company can take care of your larger event rentals as well. Trust our 20 years of experience in bounce house rentals and let us show you why our customer's rate us the #1 in bounce house rentals.
Bounce house for rentals and inflatable rentals are a small part of what we do. Our Inflatable and event rentals are great for birthday parties, church youth groups, church children's ministries, college events, corporate parties, team building events, and more. Check out all of the event rentals below that we offer to Mansfield and take advantage of our full 8-hour rentals at one low price. Let us take your bounce house rentals in Mansfield Tx to the next level of fun! Quit searching "jump house near me" and let us provide your jump house rentals.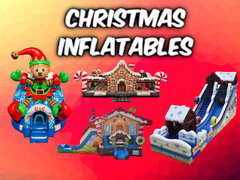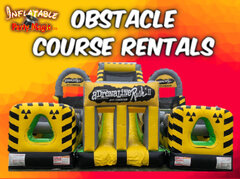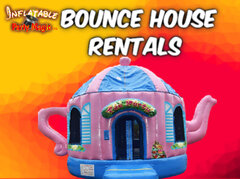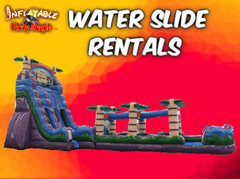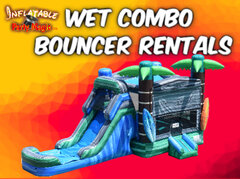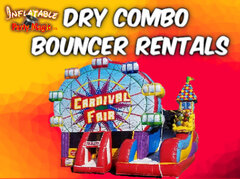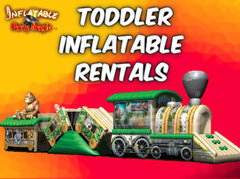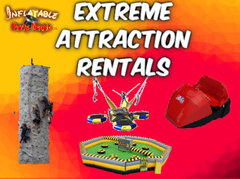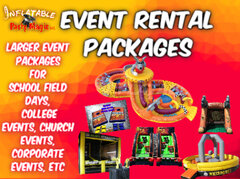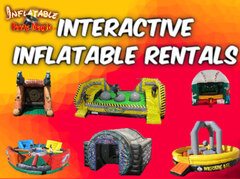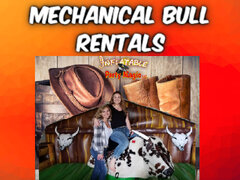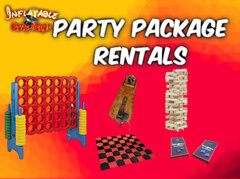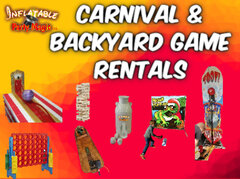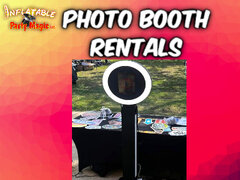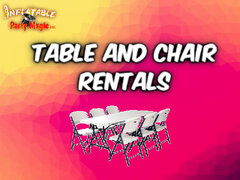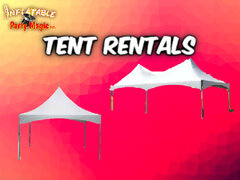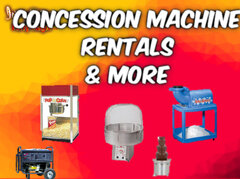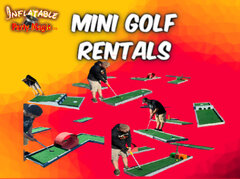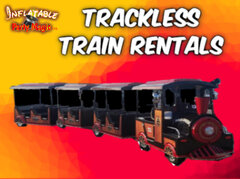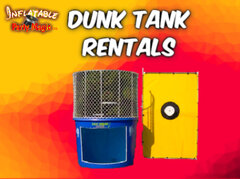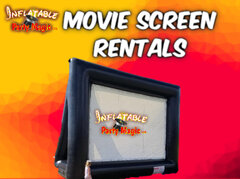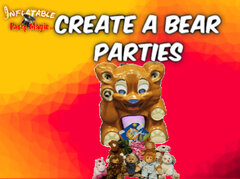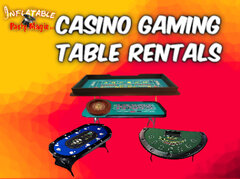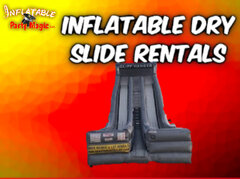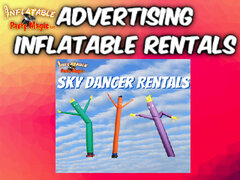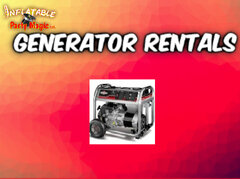 Looking for More than just a Jump House to Rent
We are so much more than just a bounce house rental company. If you are looking for more than just a jump house near me to rent, checkout all the party equipment we rent. We offer so many event rental items such as
party tents
,
table and chairs
,
mini-golf course
,
rock climbing wall
,
dunk tanks
,
trackless trains
,
euro bungee trampolines
,
inflatable obstacle courses,
,
mechanical bull rides
, concession machines,
carnival games
, and other party & event rental equipment. There is no size event big or small that we can't handle perfectly and professionally for you. Inflatable Party Magic specializes in not only backyard birthday parties, but also corporate event rentals, school field days, church events, college events, festivals, team-building exercises, and more. Put our years of experience with Mansfield bounce house rentals to work at your next party or event!
We offer all types of Inflatable Rentals
if you are looking for unique inflatable rentals for jumphouse Mansfield, we offer them. We not only rent jump near me, but cool things like inflatable Wrecking Ball, Inflatable Hungry Hippo, Inflatable 9 square in the air, inflatable Wipeout, Mechanical Bulls, Inflatable football tug o war, and many types of really cool inflatable rentals. To see all the unique types of inflatable rentals that we offer, check out our
interactive inflatables
.
Trust Inflatable Party Magic for Mansfield Bounce House Rentals
You can feel certain that Inflatable Party Magic will professionally take care of your
party and event needs
. Inflatable bounce house rentals in Mansfield are our specialty. Your Mansfield jumphouse rentals are in good hands with our company. We are a family owned and operated business. We take pride in our business and treat our jump house customers with respect and provide outstanding customer service. All of our drivers are adults that have been drug tested and background checked. We only use teens for helpers to our responsible and well-trained adult drivers. We have been rated the best in Mansfield for the last 20 years. We believe in offering you the best quality inflatables for the best value for you money. We strive to keep our prices as low as possible and our rental time frames longer than most companies so you get the most bang for your buck so to speak. We provide all of these values to you while maintaining quality and customer service. We hope you will feel comfortable choosing Inflatable Party Magic for your bounce house rentals in Mansfield. Inflatable Party Magic strives to be the best at bounce house rentals and we are fully insured and are state inspected annually for safety and as required by
Texas State law
. Our mission is to provide the best quality bounce house and event equipment at the lowest prices we can offer them while maintaining a high level of customer service and satisfaction. Our friendly and professional staff will ensure that your party rentals and event rentals are delivered on time and set up safely to ensure your event is a cherished memory. Rent a jump near me today for an unforgettable party!
The #1 Bounce House Rentals in Mansfield are from Inflatable Party Magic
Inflatable Party Magic offers a wide range of inflatable bounce house for rentals and event rentals to Mansfield. We rent bounce houses in themes such as Paw Patrol, Dinosaur, Spiderman, Pirate, Unicorn, Mermaid, Disney Cars, and so many more. You will not find a better selection of jumpers to rent in Mansfield. Our bounce houses are maintained very well and kept in great condition for an awesome presentation at your party. We clean and sanitize our inflatables after every use so you can rest assured you will receive a clean bounce house. Checkout our video of the new Mansfield Fun House Bounce House with Slide Rental for Mansfield. This can also rent as a water slide bounce house. Below you will find we have briefly described each type of bounce houses to rent in Mansfield TX. There are many places to rent a bouncy house in Mansfield, but most don't offer the selection that we offer. If you are worried about pricing or how much a bounce house rents for, you will find that each of our bounce rentals and event rentals list the pricing with each specific product. Feel free to contact our office if you need more help with finding the perfect bounce house rental to fit your budget. Don't just search for cheap bounce houses or you will be disappointed in the quality of inflatable that arrives for your party. We will provide you with the best price for a quality jumpy rental. Check out all the jumpy rentals we can provide you with.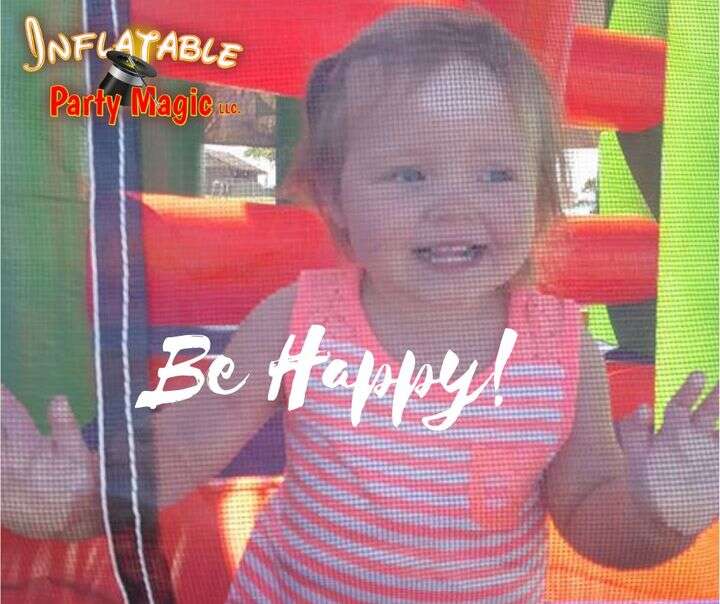 Mansfield Jump House Rentals
Suggested Age for Bounce Houses are 2 to 12
Rent an inflatable bounce house in Mansfield and see why customers rave about our services. We offer a complete line of licensed and themed jump houses to rent. Our bouncy castles are from reputable companies and we feel you will find everything you need for your party in one place with Inflatable Party Magic. Our Mansfield jump house themes to choose from are the most popular. We rent the following: mermaid bounce house, Disney Princess bounce house, Minion bounce house, Mickey Mouse bounce house, Justice League bounce house, Unicorns, Paw Patrol bounce house, Frozen,
Batman
, Disney Cars bounce house, Football bounce house, Toy Story, Sports bounce house, Carnival bounce house,
Jurassic bounce house
e , Farm bounce house, Circus bounce house and more. Needing a jump house to rent that is generic with no particular theme? We also offer a huge selection of basic bouncers in generic colors and themes such as castle bounce houses, kingdom jump house, and party bounce houses to best suit your party needs. Whether you are looking for a small bounce house or a larger jumper, you will find what you are looking for with our bounce house company. Bounce House rentals Mansfield are best from Inflatable Party Magic.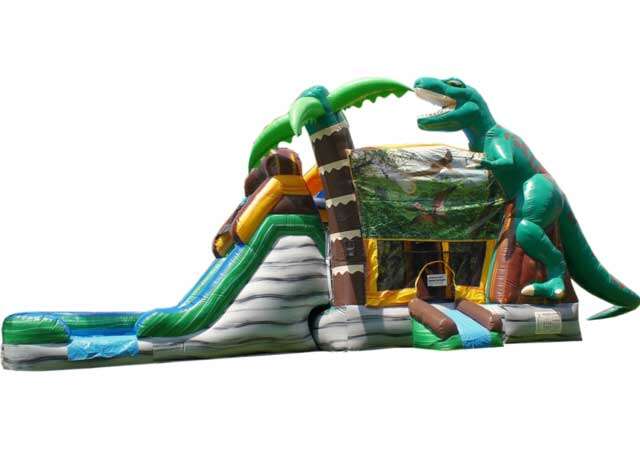 Bounce House with Slide Rentals Mansfield
Suggested Age for Bounce Houses with Slides are 2 to 12

Bounce houses with slides have become Mansfield's must have party inflatable since it incorporates a bounce house with a slide and other elements such as small obstacles, climbing walls, and basketball goals all within one Inflatable. Bounce house with slide combo keep the kids busy for hours. There is so much to do they will wear themselves out and you will not be hearing "I am bored". These are the cure for boredom and encourage a disguised and fun form of exercise. We offer many themes in our bounce house slide combos such as the Unicorn bounce house with slide, Spiderman bounce house slide, mermaids bouncer with slide, tropical bounce house and slide, circus bounce house with slide, Dinosaur bounce house, and simple primary and generic colors. We think you will find that our jump houses with slides are the best bounce house with slides in Mansfield.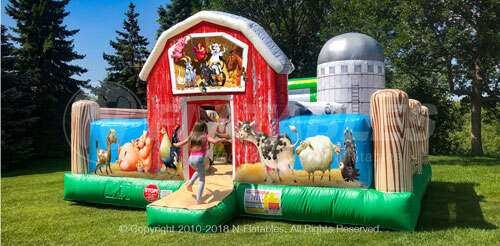 Toddler Bounce House House Rentals Mansfield
Suggested Age for Toddler Bounce Houses with Slides are 2 to 10
Toddler bounce house rentals Mansfield have become a huge hit with our all of our customers since toddlers and small children love them. Regular bounce houses only offer a closed in jumping experience, which can be quite frightening for a little one. Sometimes just the sound of the bounce house blower and the roof above them can make them feel trapped and seem a bit overwhelming.
bounce house rentals for toddlers have an open top concept so that toddlers can see the light above them and not feel so closed in. The noise level is completely different since there is not a top and the sound escapes. Toddler jump house rentals offer bouncing space throughout them, but the space is broken up with interactive popup characters and obstacles throughout the bouncing space. Additionally, the slide is smaller and slightly slanted with a climbing wall that is also slightly slanted and positioned in a manner that makes it very easy for even a toddler to climb up and slide without assistance. Ready to rent a toddler bounce house in Mansfield yet? Let us show you our huge selection of toddler inflatables today.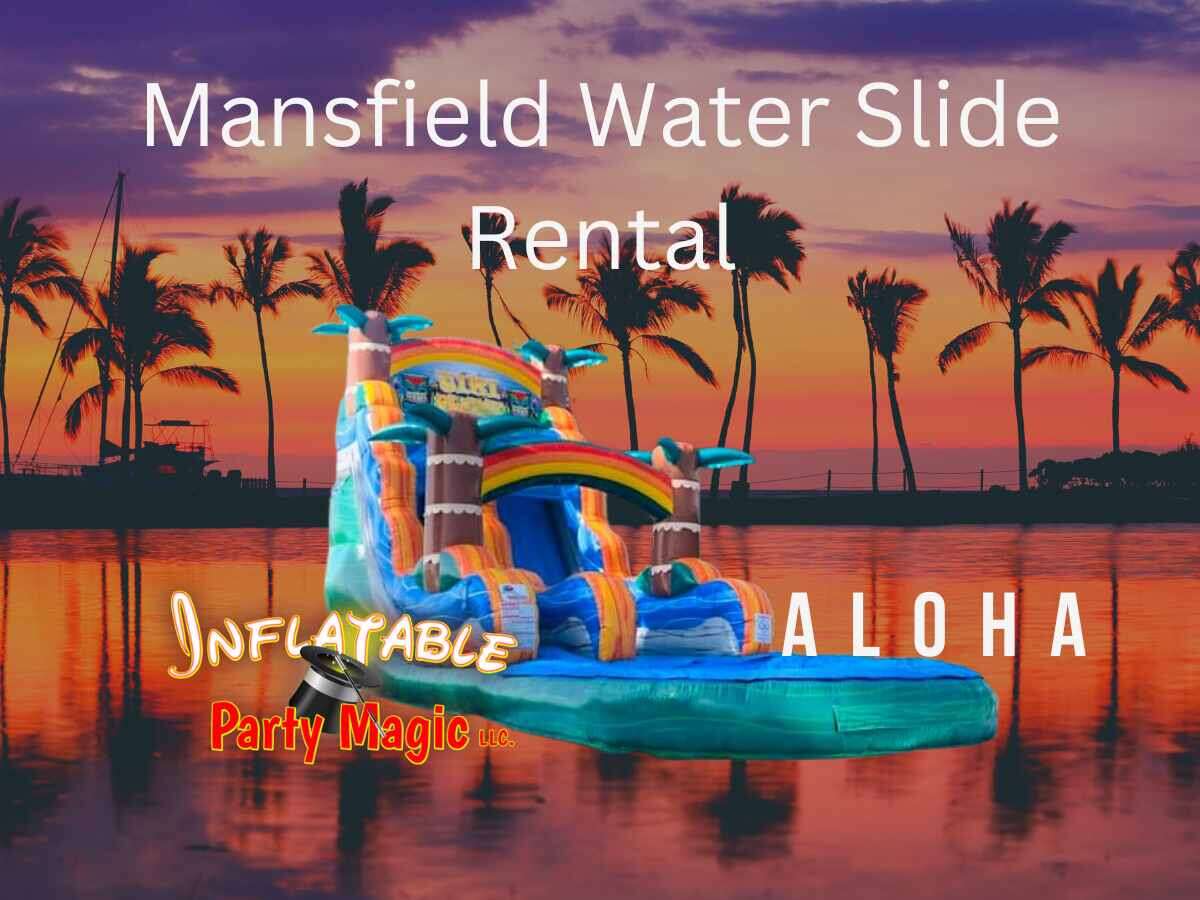 Mansfield Water Bounce House Rentals
Suggested Age for Vertical water jumphouses are 5 to adult
Suggested Age for Water Jump Houses 2 to 12
Water bounce house rentals Mansfield are the summer rental of choice. Ready to rent a water jump house in Mansfield, Tx? Inflatable Party Magic offers the best selection of inflatable water bounce houses in Mansfield. We rent water jumphouse for kids, Adult bounce house water slides, and water slide bounce houses for teens.
Why we rent Bounce Houses to Mansfield
Located near Mansfield Texas, our business is able to service your inflatable bounce house rentals in Mansfield within our delivery area for a small $20.00 delivery fee. Mansfield is one of our favorite service areas including residential Mansfield offers a diverse community with Great schools and churches. Mansfield independent School District is regarded very highly within the area. We are proud to have customers within the Mansfield school district. Mansfield has no limitations of parks and places to have parties. We have had the privilege of setting up at James McKnight Park located at 700 US 287 Frontage Rd, Mansfield, Tx. 76063 on many occasions We rent bounce houses in Mansfield to the parks also. If you are considering having your party at one of the city parks, do not forget to contact the parks and recreation department to reserve your spot and time and take care of any paperwork they may have for you. For a list of Mansfield Parks and Facilities connect to Mansfield Parks & Rec website. The Mansfield, Texas Parks and Recreation is located at 1200 E Broad, Mansfield, Tx 76063 and their Phone number is 817-417-1943.
Our drivers love to deliver to Mansfield as there is no shortage of things to do and places to eat. The Cinemark 12 on Hwy 287 in Mansfield, Tx is a great movie theater and place to share family time. Mansfield is also home to The Hawaiian Falls water park located at 490 Heritage Pkwy S. Hawaiian Falls is a great place to visit in the summer to beat the heat and have some all day family fun. Don't forget the food at places like Our Place and Fish City Grill both located on Debbie Ln. There are so many options of fun activities and places to go with big groups in Mansfield that there is no need to go anywhere else to make your day extraordinary.
Customer Testimonials About Inflatable Party Magic Jumphouse Rentals
We want you to feel great about your decision to rent a jumphouse or other equipment from our company. Being confident in your decision makes everyone feel better. The attached map has a link to our customer testimonials. You will find over 500 5-star reviews. Take a look at what our customers have to say about our products and services and make a decision for yourself.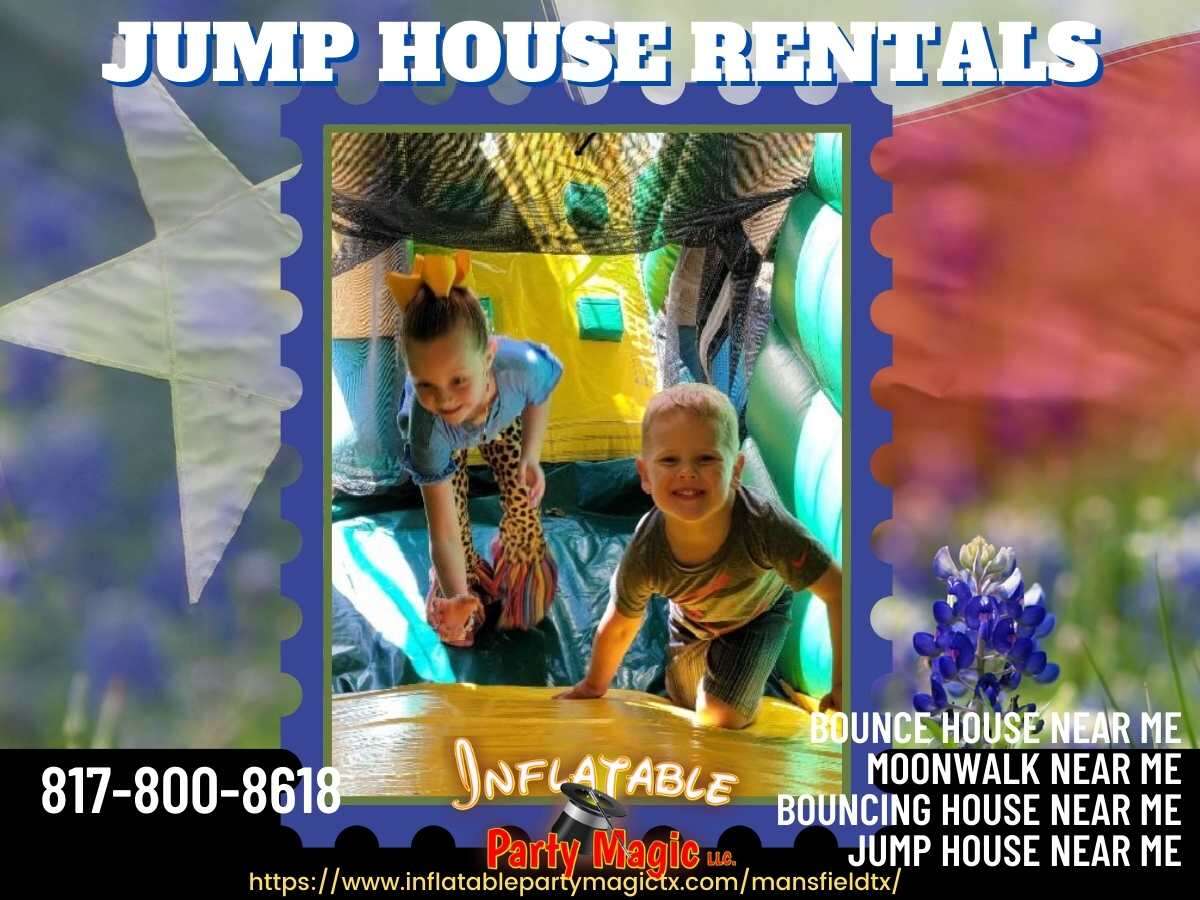 We Rent Jump Houses in Mansfield
Inflatable Party Magic rents jump houses and provide delivery to Mansfield zip codes of 76063, 76065, and 76084. You can trust our prompt on-time delivery from our trained and skilled drivers. Your event will always start on-time with our company. All we need from you is to show us where you would like us to setup your jump house and sign our paperwork. We do the work while you watch comfortably from your home. We will let you know as soon as setup is complete so you can start enjoying the rentals. Let us show you why we can make the difference in your bouncer experience and rent your bounce houses in Mansfield from our entertaiment company. You will not be disappointed in our jump houses to rent.
Jump House Near Me
What types of inflatables and party equipment we rent and where:
Inflatable Party Magic provides rentals of a bounce house to
Godley Bouncy House Rental
,
Cleburne Bouncy House Rental
,
Burleson Jump house Rental
,
Benbrook Bouncy House Rentals
, Keller Bouncy House Rental,
Southlake Bouncy House Rental
, Trophy Club Jump house Rental,
Grand Prairie Bouncy House Rental
,
Cedar Hill Bouncy House Rental
,
Crowley Bouncy House Rental
,
Arlington Bouncy House Rental
,
Aledo Bouncy House Rental
,
Weatherford Bouncy House Rental
,
Willow Park Bouncy House Rental,
Kennedale Bouncy House Rental
,
Joshua Bouncy House Rental
,
Midlothian Bouncy House Rental
,
Maypearl Bouncy House Rentals
,
Waxahachie Bouncy House Rental
,
Venus Bouncy House Rental
,
Alvarado Bouncy House Rental
,
Granbury Bouncy House Rental
,
Glen Rose Bouncy House Rental
,
Tolar Bouncy House Rental
, Whitney Bouncy House Rental,
Itasca Bouncy House Rental
,
Grandview Bouncy House Rental
,
Hillsboro Bouncy House Rental
,
near me Bouncy House Rental, Rio Vista Bouncy House Rental, Blum Bouncy House Rental, Covington Bouncy House Rental, Cresson Bouncy House Rental, Keene Bouncy House Rental , Rendon, Forest Hill Bouncy House Rental, Briar Oaks Bouncy House Rental, and also see our Bouncy House Category Page.