Weatherford Bounce House & Water Slide Rentals
Inflatable Party Magic LLC is your Party and Event Rental Specialists
Inflatable Party Magic LLC is your best choice for the rentals of bounce houses, water slides, obstacle courses, tents, tables, chairs, and other party & event rentals in Weatherford, Tx. If you are looking for the highest quality and most impressive party and event rental equipment, you can feel certain that Inflatable Party Magic will carefully and professionally take care of your needs. We are rated number one for quality and customer service in Weatherford.

Weatherford has been one of our number one citiy's since we began our business over 17 years ago. There is small delivery fee to your area based on zip code and will be between $25.00 to $30.00. Weatherford is a large and valued part of our service area and includes residential customers, churches, schools, and businesses. Our Weatherford customer base is very broad and includes city as well as rural areas. Weatherford is one of our horse country cities that provides great landscapes and a historic downtown courthouse area that and has much to offer.
Weatherford is one of our preferred cities to provide party and event entertainment. The people are some of the friendliest and down to earth that we serve. Weatherford has some really great park and event options with no limitations of places to have parties and host events. Holland Lake Park, Heritage Lake Park, and McGratton Park are just a few examples. The Diamond H3 Ranch is one of the many venues to hold special events and weddings.

If you are considering having your party at one of the city parks, do not forget to call the parks and recreation department to reserve your spot and time and take care of any paperwork they may have for you. Many cities are now requiring you provide proof of the state required insurance before setting up inflatables at their parks. Inflatable Party Magic LLC Bounce House and Party Rentals does carry the required insurance and can furnish that for you. Texas state law does require inflatable companies to carry insurance and be inspected for safety annually. Inflatable Party Magic LLC does meet those requirements. For a list of Weatherford Parks and Facilities, connect to their website. The Weatherford, Texas Parks and Recreation is located at 119 Palo Pinto St., Weatherford, Tx. 76086 and their Phone number is 817-598-4124.
Inflatable Party Magic has been in business for many years and strives to be the best at what we do. We are fully insured and state inspected annually for safety and as required by Texas State law. Our staff are fully trained and held to the highest standards and accountability in the industry. Our mission is simply to provide the best quality equipment at the lowest prices we can offer them while maintaining a high level of customer service and satisfaction. You will be impressed with our friendly and professional staff. They will hep to ensure that your party and event rentals are delivered on time and setup safely.
We pride ourselves in delivering fun! If you want to stand out from the crowd, we offer unique inflatables with many different themes to choose from. Our business offers a complete line of bounce houses, inflatable waterslides, bounce house combos with slides, toddler inflatables, obstacle courses, interactive inflatables, Create A Bear Parties, tents, tables, chairs, casino games, carnival and backyard games, dunk tanks, frozen drink/margarita machines, and food/concession machines. We also offer party packages so you can save on multiple games and items.

Check out our complete inventory to see how we can make your next event a the best event ever. Inflatable Party Magic LLC is proud to be Weatherford's #1 party and event rental company.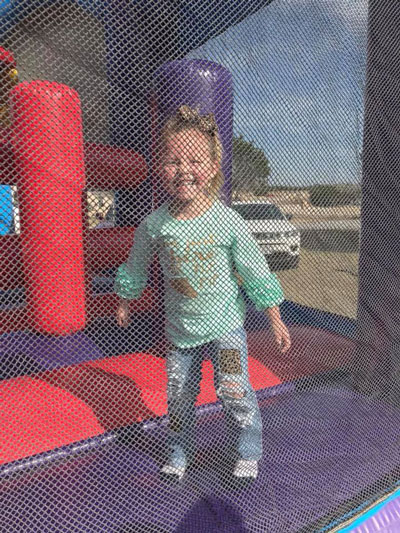 Bounce House Rentals in Weatherford, Tx
view our Bounce House inventory
Inflatable Party Magic offers Weatherford
a complete line of licensed and themed bounce houses as well as bounce house combos with slides, you will find everything you are looking for from Inflatable Party Magic. Themes to choose from are
the most of the popular and current such as Disney Princess,
Minion, Mickey Mouse, Justice League, Unicorns, Paw Patrol, Frozen, Batman, Disney Cars, Football, Sports, Carnival, Circus and many more.
We offer a huge selection of basic bounces as well to suit your party needs. Bounce houses are a great all- around addition to any size event including small backyard parties to large school or corporate events.
Combo Bounce House with Slide Rentals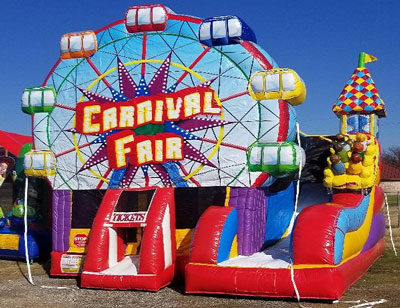 Combo bounce houses with slides are quickly becoming the most popular inflatable for kids since it incorporates a standard bounce house as well as a slide and other elements such as small obstacles, climbing walls, and basketball goals all within one Inflatable. They will keep the kids busy for hours. There is so much to do inside, they will wear themselves out and you will not be hearing "I am bored". Combos tend to be the cure for boredom and encourage exercise.
Toddler Bounce House Combos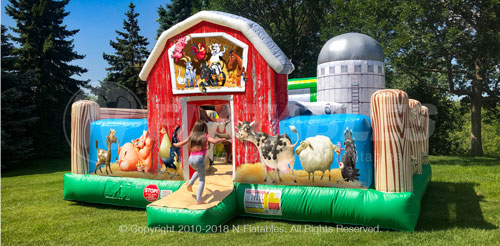 Toddler combos in Weatherford have become a huge hit with toddlers and small children. Regular bounce houses only offer a jumping experience, which can be quite frightening for a little one when just the sound of the bounce house blower and the roof above them can make them feel trapped and be overwhelming. The Toddler bounce combos have an open top concept so that toddlers can see the light above them and not feel so closed in. The noise level is completely different since there is not a top and the sound escapes. Toddler combos offer bouncing throughout them, but the bouncing space is broken up with interactive popup characters and obstacles throughout the bouncing space. They will have small slides and climbing walls that are slightly slanted and positioned in a manner that makes it very easy for even a toddler to climb up and slide without assistance.
Inflatable Water Slides Rentals Weatherford, Tx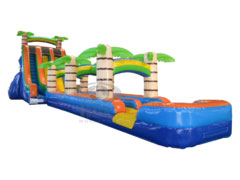 Inflatable Party Magic LLC Bounce House and Party Rental
s huge selection of inflatable water slides to choose from. We offer slip-n-slide water slides, Bounce House Combos with Water slides and all sizes of
vertical water slides. Our inventory includes slides for all ages no matter what age and size you are looking to entertain, Inflatable Party Magic offers water slides ranging from 10ft. tall to 24 ft tall for small kids, teens, and even adults. You will not find a better selection anywhere else in the Weatherford and DFW area.
Obstacle Course and Interactive Inflatable Rentals Weatherford, Tx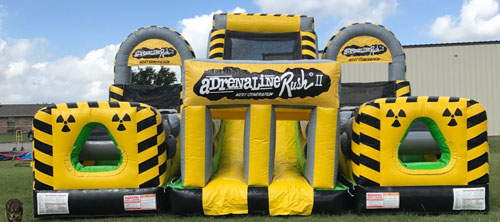 Interactive Inflatables in Weatherford are
our spe
cialty. Interactives offer exactly what you want in the way of inflatables that challenge all different age levels and are a great way to get teens up, moving, and having a good time.

Inflatable Obstacle Courses are one of the most popular interactive
inflatables. They are normally two player obstacle races in which competitors race through different challenges and climbing walls and slide to the finish to see who has the most speed and agility. Inflatable Party Magic offer them in all sizes and price ranges. No matter what age you are looking for, we will have an obstacle that will fit your event perfectly.

The term interactives also includes games such as Wrecking Ball, Hungry Hippo Chow Down, Soccer Darts, Inflatable football toss, field goal kicking, baseball, and many more. To Check out our complete interactive selection, you can simply click on the link above to view them on our main website.
Tent, Table and Chair Rentals in Weatherford, Tx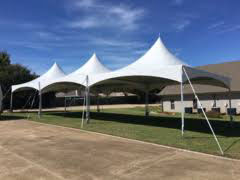 Are you
looking for Tents, tables and chairs to rent in Weatherford? Inflatable Party Magic LLC can complete your event. The tens that we offer are very high quality high peak commercial tents. You can add cathedral window style sidewalls to make your tent nicer for your event or to simply add protection from the weather.

High quality folding chairs are available in both white and black. If you are having a wedding or an event that needs white resin style garden chairs, we can provide those for you as well. Tables are available in 6ft rectangle, 8ft. rectangular, 48inch round, and 60inch round. Rectangular tables are available in white or black while the round tables are available in white only.
Cre

ate A Bear Parties in Weatherford, Tx
Inflatable Party Magic offers Weatherford a unique party opportunity and concept with Create a Bear parties that can be done in your own ho
me or special event location. We are one o
f the few companies offering you and your children the opportunity to make their own stuffed friend in the comfort of their own surroundings. Why have to load up kids and go to the mall to make bears or have a party somewhere else? This is the perfect solution for a birthday party, church, school, or daycare event. Sometimes kids want to do something different and now we are providing you with that opportunity. Your kids will love TED, who is our Bear that helps make their new best friend.

The best part of Create a Bear is that you will not need to purchase extra party favors. They will go home with their new stuffed best friend and a back pack to take them home in.
Carnival and Backyard Game Rental Weatherford, Tx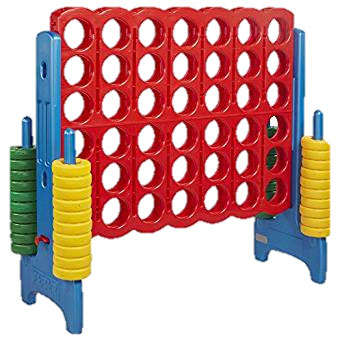 Carnival and backyard games can complete any party. You can add them to any rental item to create the perfect party in Weatherford.

Inflatable Party Magic has a great selection of carnival and backyard games to make your party the best. There are many games to choose from such as giant connect 4, giant Jenga, giant operation, giant ring toss, giant checkers, corn hole, flying froggy, penguin fling, ring the horn on the unicorn, yard pong, and many more.

One benefit of carnival and backyard party games is they can go indoors if the weather takes a turn for the worse. No need to change your plans if that happens as these games can simply move indoors.

Dunk Tank Rentals Weatherford, Tx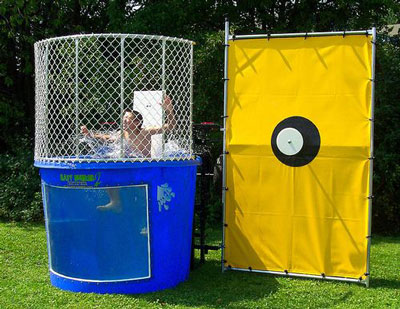 Inflatable Party Magic offers a dunk tank to make more event fun. Dunk Tanks are the perfect addition to any school, community, corporate or church functions and offer a great opportunity to raise money.

Have you ever wanted to get back at your friend or a boss? What better way than showing off your throwing arm and submerging them into cold water?

Our dunk tanks feature a safety window so you can see who or what is in the water at all times. Book our dunk tank for you next event in Weatherford, Texas soon!

Pony Rides from M&M Pony Express LLC Weatherford, Tx
view M&M Pony Express LLC webpage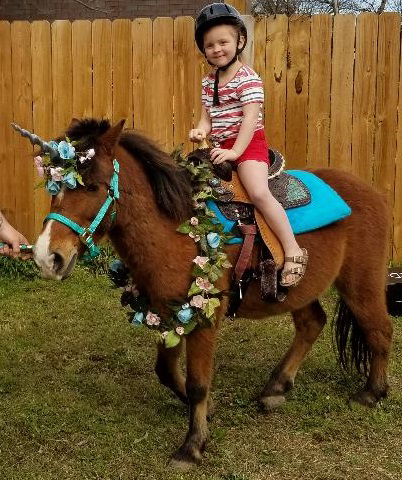 M&M Pony Express LLC is now able to provide pony rides in Weatherford. The owners of Inflatable Party Magic LLC are proud to present their newest company and family friendly entertainment.

We offer different ways to rent ponies including lead-in ponies and up to four ponies on a carousel. We even have a little white or brown unicorn if your little girl wants a unicorn for her party.

Ponies create a special kind of experience for kids and provide a unique bonding and special connection for both pony and child. What child doesn't want to love on a pony?

M&M Pony Express LLC would love to help make your child's next party or event special.
Our Delivery Area
Inflatable Party Magic LLC Bounce House and Party Rentals delivers to many other Texas Cities including Cleburne, Alvarado, Burleson, Midlothian, Maypearl, Crowley, Godley, Joshua, Lillian, Granbury, Glen Rose, Acton, Tolar, Lipan, Aledo, Fort Worth, Rio Vista, Grandview, Venus, Waxahachie, Red Oak, Whitney, Covington, Itasca, Blum, Hillsboro, Kopperl, Morgan, Arlington, Mansfield, Kennedale, Benbrook, Grand Prairie, Cedar Hill, Cresson, Rendon, Briar Oaks, River Oaks, and other cities in the following counties: Johnson County, Hill County, Ellis County, Hood County, Somervell County, Bosque County, and Tarrant County.

For a map and complete listing of our delivery areas outside of Weatherford as well as pricing, visit our delivery page.
Thank you for taking the time to visit our page!
Contact Inflatable Party Magic LLC Bounce House and Party Rentals