Adult Bounce House Rentals
Have you been searching for
adult bounce house rentals
? The best adult bounce house rentals in DFW Texas come from Inflatable Party Magic! Bounce houses for adults can be very hard to find, but we have you covered. We have been doing this for a very long time and we have learned what inflatables adults and teens enjoy the most. Adults and teens don't just want a bouncy castle. They want a competition. Interactive inflatables offer just that and are setup perfectly for adults. Why should you trust Inflatable Party Magic with your Adult bounce house rental? We have 20 years of experience in the inflatable party rental industry in the DFW and Fort Worth TX area with hundreds of
5-star reviews
. Our experienced staff can help you pick the adult inflatable bouncer that fits your event and attendees perfectly. Check our all of our
adult bounce house
and find one that will make your party or event awesome. You can trust inflatable party magic to your adult bounce house rental. We offer the best bounce houses for adults and teens. The party will never end if you rent an adult inflatable such as an obstacle course or adults or a water slide for adults.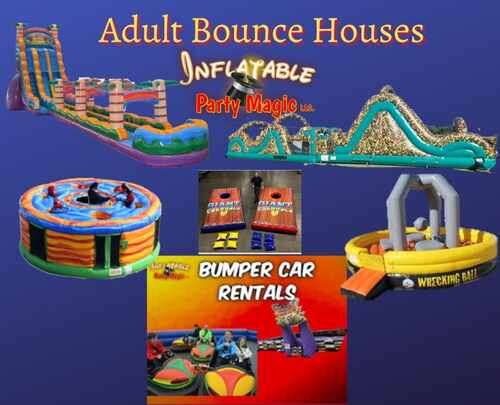 The Best Bounce Houses For Adults
Checkout the best bounce houses to rent for adults below. If you are looking for
adult birthday party ideas
, all of these interactive inflatables work perfect for adults and teens. You will find
inflatable obstacle courses for adults
and interactive inflatable games that are the ultimate adult inflatable. If you are looking for something adults can do to stay cool in the summer, check out our
water slides for adults
. We offer a huge selection of bounce houses for adults near me to most DFW Tx cities. Bouncers for adults are normally interactive type inflatables and not your typical bounce houses. These adult inflatables are large enough for adults to have fun and get a thrill and built for adult and teen use while still being safe for kids to join in the fun. Look no further than Inflatable Party Magic for the best adult bounce houses to rent.
Euro Bungee Trampoline Rentals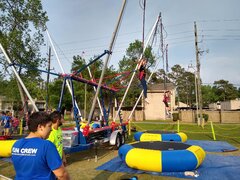 Euro Bungee V5 Trampoline Rentals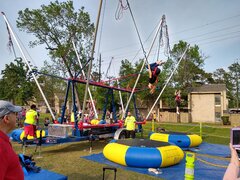 Toxic Meltdown Game Rental Texas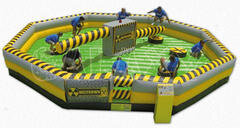 Mobile Rock Climbing Wall Rental Texas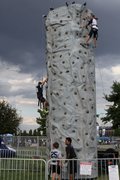 Bumper Car Rental Texas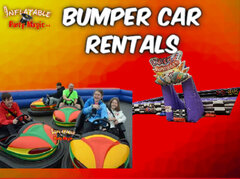 Mechanical Bull Rental Texas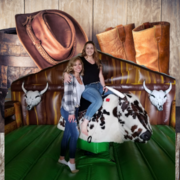 Virtual Reality Roller Coaster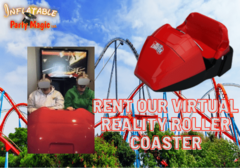 Alpine Tubing Slide Rental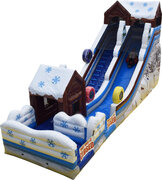 Pirates Cove Laser Game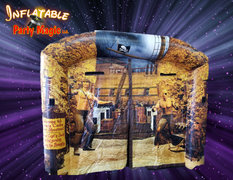 Photo Booth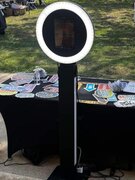 Indy Track Racetrack with Pedal Cars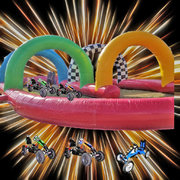 Foam Pit Rental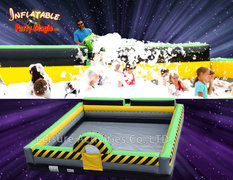 Radical Foam Pit Rental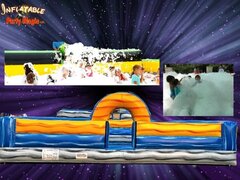 Foam Pit Powder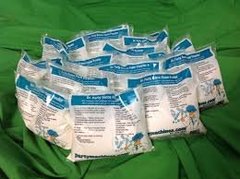 Human Whac A Mole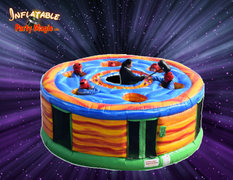 Human Foosball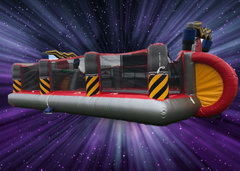 Cannon Ball Blaster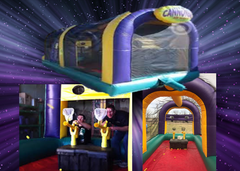 Warp Zone Fururistic Arena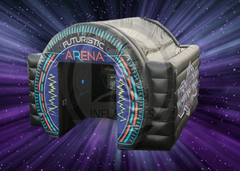 Vortex Warp Wall Rental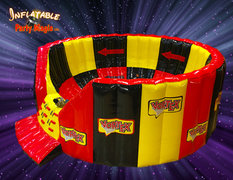 Alien Invasion Blaster Game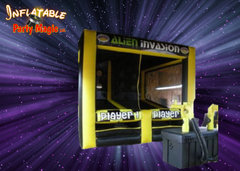 Cash Vault Money Grab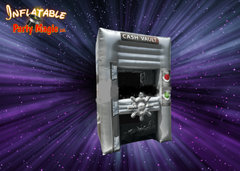 Rat Race Giant Obstacle Course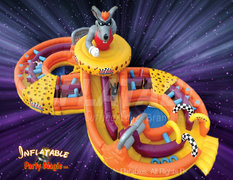 114 Foot Long Training Camp Obstacle Course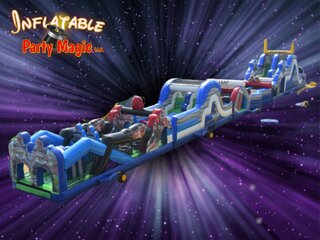 100 Foot Radical Run Inflatable Obstacle Course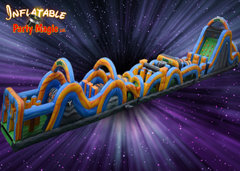 100 foot Camo Bootcamp Obstacle Course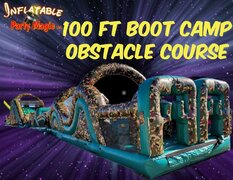 Toxic Adrenaline Rush Inflatable Obstacle Course Rental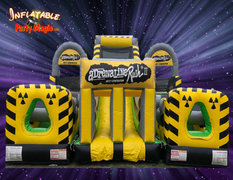 83ft. Extreme Rush Obstacle Course-3 piece obstacle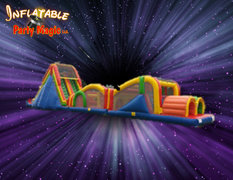 X Factor Inflatable Obstacle Course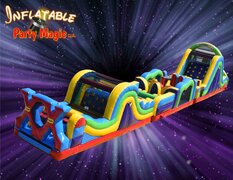 60ft. Camo Obstacle Course- 2 piece obstacle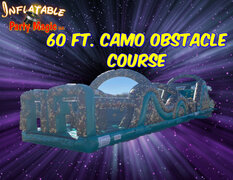 50ft.Zip It Obstacle Course Inflatable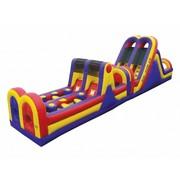 52ft.Endzone Obstacle Course- 2 piece obstacle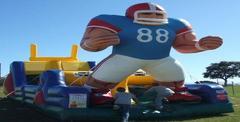 Excalibur Obstacle- 2 piece Obstacle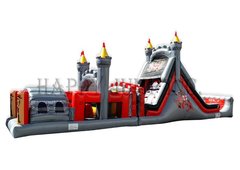 52ft.Space Shuttle Obstacle Course- 2piece obstacle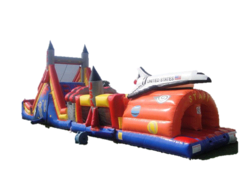 38ft. Obstacle Course- 2 piece course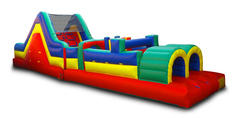 Jungle Train Toddler Obstacle Course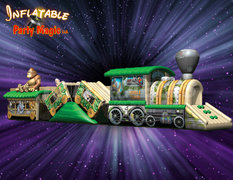 Halloween Snow Globe Rental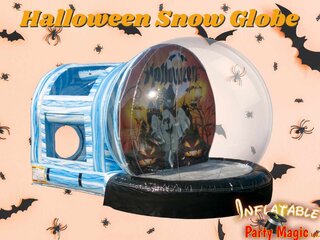 Santa Sleigh Rental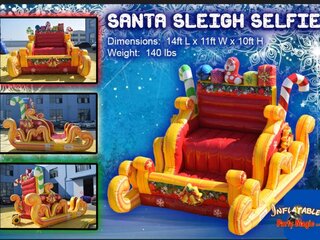 Snow Globe Rental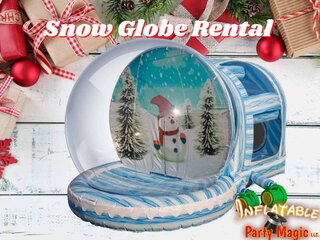 Disco Dance Box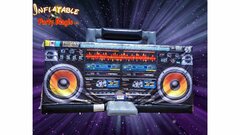 Velcro Wall and 18ft. Slide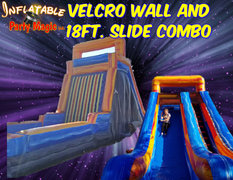 Dinosaur Escape Slide and Rock Climbing Rental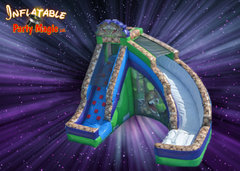 Soccer Dart Game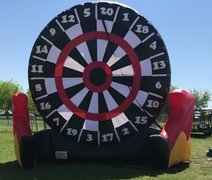 Toxic Leaps and Bounds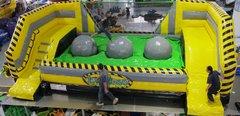 Toxic Bungee Run Rental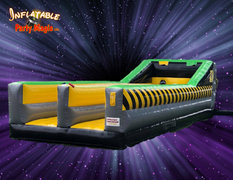 Toxic Gladiator Joust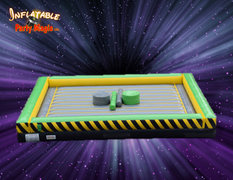 Hungry Hippo Chow Down Game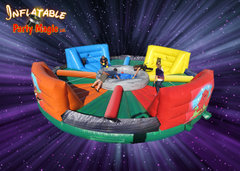 Super Bowl Party Package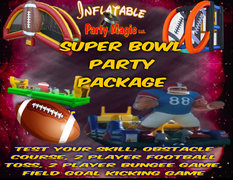 Football Party Package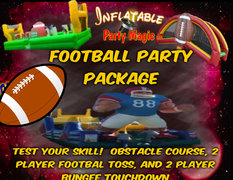 Tugga Touchdown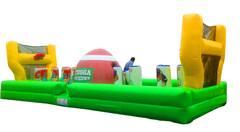 Wacky Demolition Ball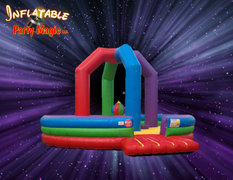 Wrecking Ball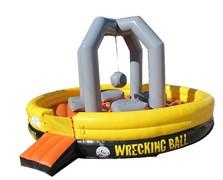 Defender Dome Triple Threat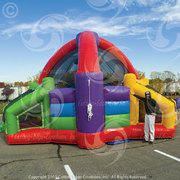 27ft. Cliffhanger Double Lane Slide Rental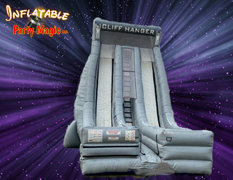 24 ft. Scream Dry Slide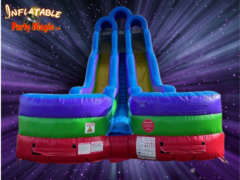 18ft Dual Laned Wacky Slide dry use only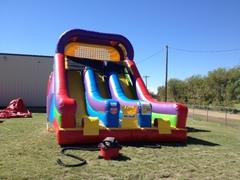 15 ft Lego Adventure Dry Slide Rental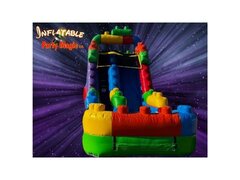 15' Nuclear Dry Slide Rental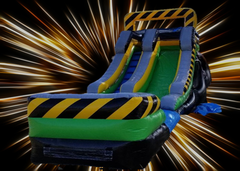 15' Race Car Dry Slide Rental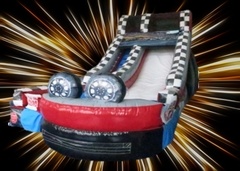 Interactive Play System Cones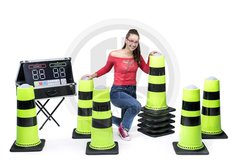 Hole in One 3 Player Golf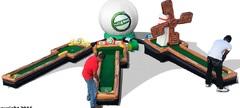 Twister Game with Giant Spinning Wheel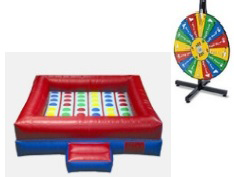 Zorb Track and Hamster Ball Rental Texas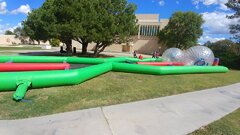 Slippery Slope Warped Wall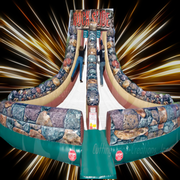 Bobbing for Apples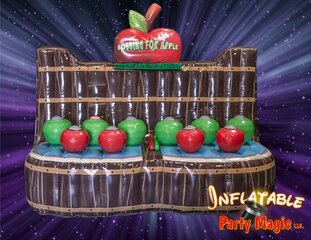 Giant Inflatable Battleship Game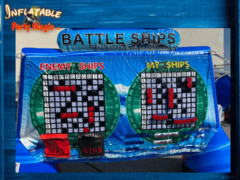 Giant Corn Hole Game Rental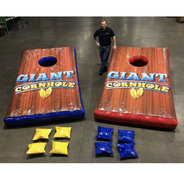 Axe Throw Extreme Game Rental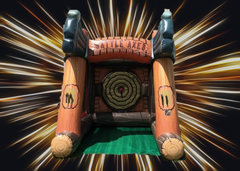 Axe Throw Double Game Rental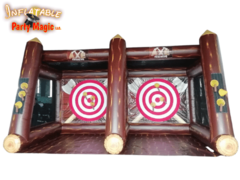 Giant Horse Shoe Game Rental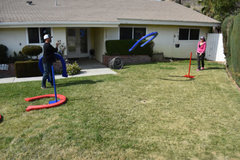 Spin Art Machine with supplies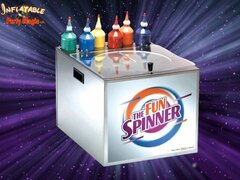 Spin Art Machine Double with supplies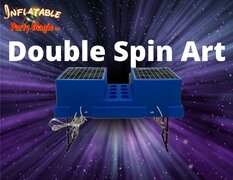 Extra Spin Art Supplies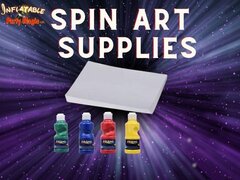 Connect a Shot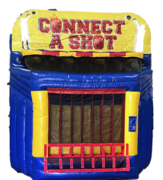 Field Goal Challenge Football Game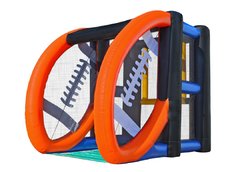 First Down Football Toss Game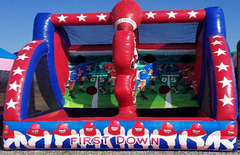 Quarterback Challenge Football Toss Game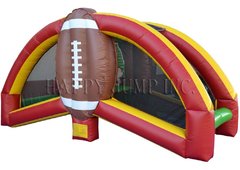 Baseball Opening Game Day Choice 2 Party Package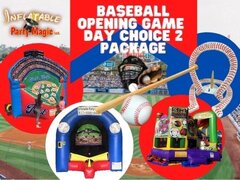 Baseball Opening Game Day Party Package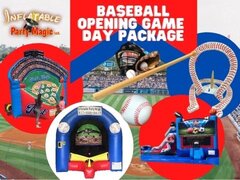 Baseball Triple Play Game Party Package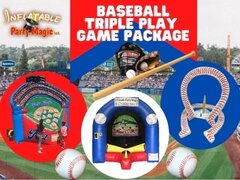 Baseball Challenge Game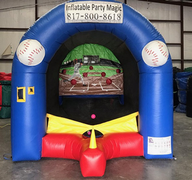 Baseball Fast Ball Inflatable Game Rental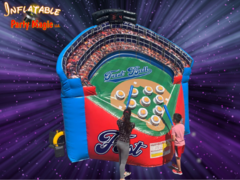 Baseball Giant Horse Shoe Game Rental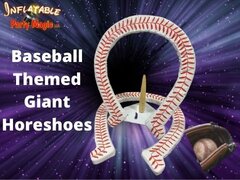 Big Top 4 Game Inflatable Carnival Game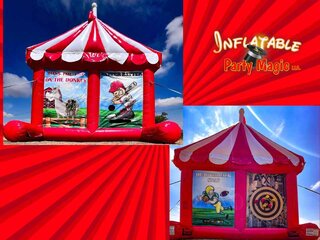 Hula Hoop Toss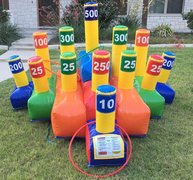 All Star Hoops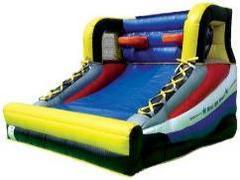 Penalty Kick Soccer Game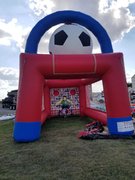 Soccer Fever Game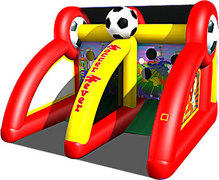 Full Court Press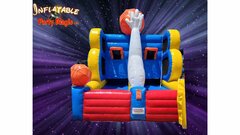 Double Hoop Zone Basketball Game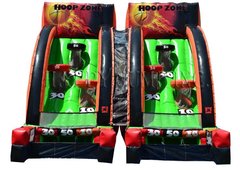 Hoop Zone Basketball Game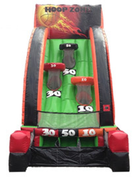 Tug of War Rope Rental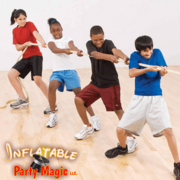 Air Dancer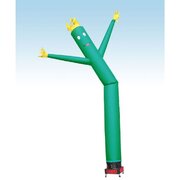 Portable Mini Golf 9 Hole Rental Texas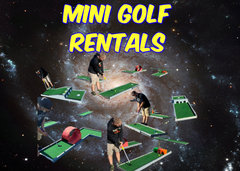 Portable Mini Golf 6 Hole Rental Texas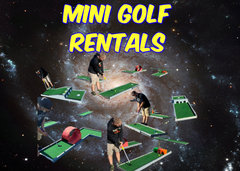 Portable Mini Golf 3 Hole Rental Texas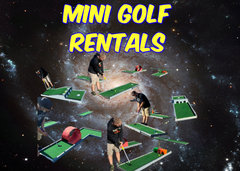 Create Your Own Package Standard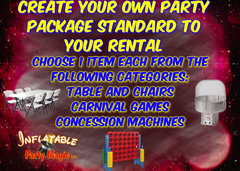 Create Your Own Package 2 Game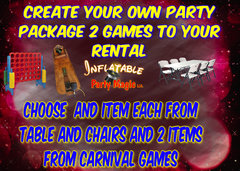 Create Your Own Package Basic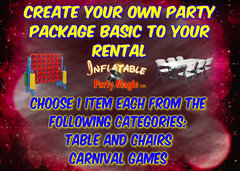 9 Square up Game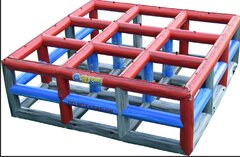 Why Rent Jumping Castles for Adults?
Renting jumping castles for adults is a great way to add some fun and excitement to your party. It's not just the kids who enjoy jumping castles; adults can also have a great time bouncing around with their friends and family. At Inflatable Party Magic, we have Jumping castles just for adults! Adult jumping houses provide a safe and engaging environment where everyone can have fun and create lasting memories.
Jumping castles for adults are suitable for a variety of occasions, such as corporate events, birthdays, weddings, family gatherings, and more. They can also be customized to match the theme of your party, making it more personalized and unique.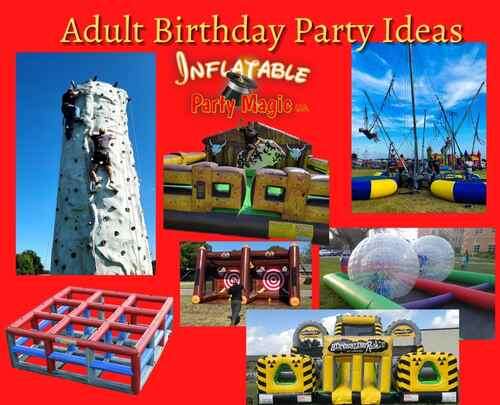 Adult Birthday Party Ideas
Many customers call for adult birthday party ideas and are pleased to find that Inflatable Party Magic does offer party rentals for adults. We offer the best adult birthday party ideas. The Items that are frequently rented for adult birthday parties are: Mechanical Bulls, Rock Climbing Walls, Human Hamster Balls, Mini Golf Bumper Cars, Euro Bungee Trampoline, Virtual Reality Roller Coaster, Inflatable Obstacle Courses, Wrecking Ball Inflatable Game, Leaps and Bounds Inflatable Game, Inflatable Jousting, Inflatable Sports Games, Warp Zone, Hungry Hippo Lifesize Inflatable, Vortex, and the
Disco Dome Inflatable DJ bounce house
, We offer many more party rentals that work well for adult party rentals and birthday parties for adults. This just gives you an idea of what our company has found to be the most popular adult inflatable bounce house to rent. Check out our interactive inflatables to see the best adult party rentals.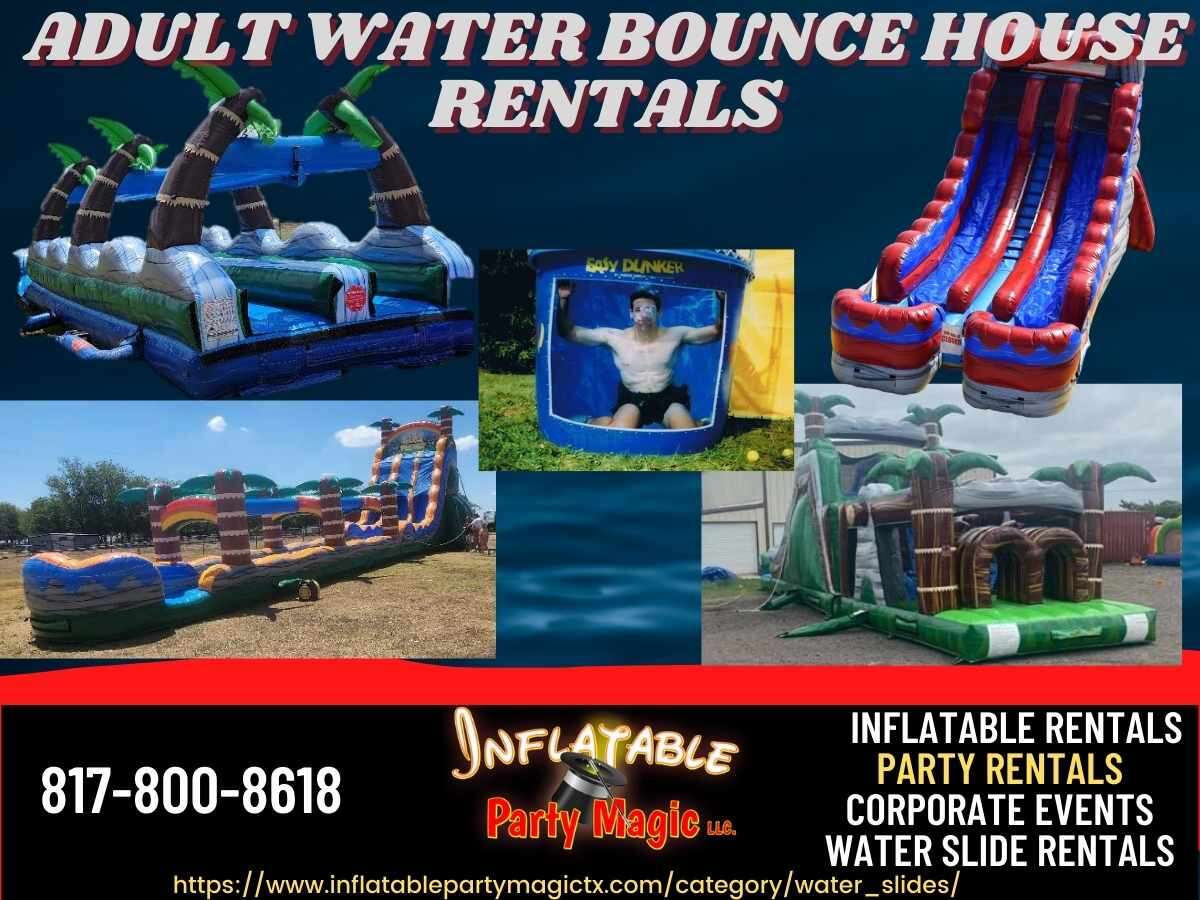 Adult Water Bounce House Rentals

Adult water bounce house rentals are the ultimate inflatable for adults and teens in the summer time.

The best water bouncers for adults are the water bounce houses that are 18ft tall or taller. We offer a full line of water inflatable as tall as 24 foot tall and even water obstacle courses for adults. Adult water bounce houses are fun for mixed age events.

Adults also enjoy the Slip and Slide water inflatables. Adult slip n slides are the best. Slip n slides offer dual lanes for racing and that made for the perfect adult competition.

Dunk Tanks are also highly enjoyed by adults.

The party options for adults are never ending with Inflatable Party Magic. Adult Water Bounce House Rentals
Why Choose Inflatable Party Magic for Adult and Teen Party Rentals?


We offer all your party rental needs in one place so we can be a party one-stop-shop. From inflatable jumpers to huge event rentals and everything in between, we have your back! Inflatable Party Magic offers rentals of inflatables, tents, tables, chairs, and other party rental entertainment.

You can expect our staff to be highly trained and customer service oriented. We hold our staff to high standard and teach them to take pride in what they do.

Clean equipment is a standard for our company. Our party rental equipment is cleaned and sanitized after every use. We maintain our equipment to the highest standards in the industry. If repairs are needed, we have them repaired professionally.

Our company is inspected by the State of Texas annually and insured.

We are equipped to rent to birthday parties, corporate parties, church events, college events, and other party rentals.
Rent Adult Jumpers with Confidence!
Your decision to rent an adult jumper should be a confident one! We want to make you feel great about your decision to rent from Inflatable Party Magic. We have the experience to pull off your event flawlessly and provide safe and secure rentals.

We don't want you to take that from us though. You need to see for yourself why we are your best choice for adult jump houses. On this map, you will see a Review link in blue, click on that link to see the over 500 customer testimonials to see what our satisfied customers have to say.
We Rent Adult Bounce Houses to DFW, Tx

We deliver and rent adult bounce houses to DFW Texas cities of Cleburne, Keene, Alvarado, Burleson, Midlothian, Maypearl, Crowley, Godley, Joshua, Lillian, Granbury, Glen Rose, Acton, Tolar, Lipan, Aledo, Fort Worth, Southlake, Trophy Club, Rio Vista, Grandview, Venus, Waxahachie, Red Oak, Cedar Hill, Whitney, Covington, Itasca, Blum, Hillsboro, Kopperl, Morgan, Arlington, Mansfield, Kennedale, Everman, Rendon, Briar Oaks, Benbrook, River Oaks, Kennedale, Forest Hill, Grand Prairie, Weatherford, Cresson, and other cities in the following counties: Johnson County, Hill County, Ellis County, Hood County, Somervell County, Bosque County, and Tarrant County. Put our experience to work for you and have the best event ever!