Best Party Rentals in Alvarado
Alvarado Party Rentals by Inflatable Party Magic offers easy online booking or personal service and booking by calling our office. Party Rentals in Alvarado have never been easier! Inflatable Party Magic is a name you can trust with your party and entertainment rentals. If you are looking for unique party rentals, we can help with our huge selection of unique and original party equipment options.

Put our experience to work for you. bouncers, party rentals, inflatable party rentals, and huge event rentals have never been so easy and stress-free! Let us take your party headaches away with our 8-hour party rentals for the price of one day. Most of our competitors only offer 4 to 6-hour party rentals. You can rest assured that your inflatables will be clean and sanitized before they are brought to you. Inflatable Party Magic is a name you can trust as we have been bringing the party rental entertainment and jump house fun to the Alvarado area for 20 years. Party Rentals Alvarado are made easy with Inflatable Party Magic!

Our company has so much to offer in the way of entertainment. We are not just an inflatable jump house party rental company. Inflatable Party Magic delivers everything party including event rental items: jump house party rentals, water slide party rentals, toddler jump house party rentals, jump houses with slide party rentals, Create A Bear Parties, trackless trains, interactive inflatable games, inflatable Obstacle Course jump houses party rentals, photo booths, large inflatable movie screens, carnival games, Alvarado Tent Rentals, tables and chairs, and tents. We Recently added Mobile Rock Climbing Wall Rentals, Euro Bungee Quad Jumper Rentals, Bumper Cars, and Portable Mini Golf Course Rentals and, mechanical bull rentals to complete our Alvarado party rental line-up.

Let our Friendly delivery staff take care of you at your next event! Our delivery drivers are adults and trained to properly and safely set up your party rental equipment.
Party Rentals Alvarado Tx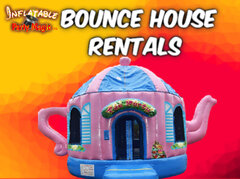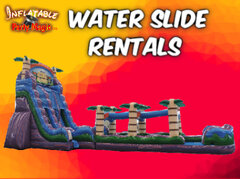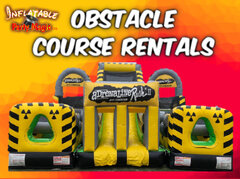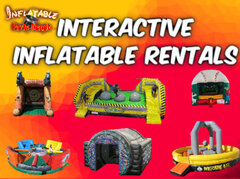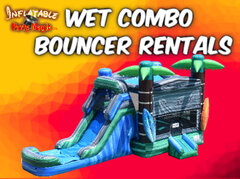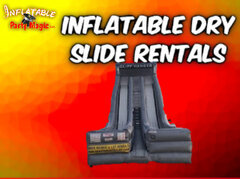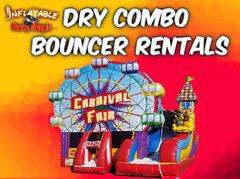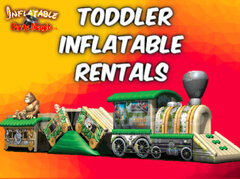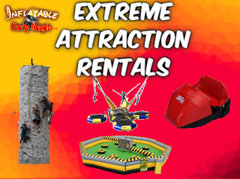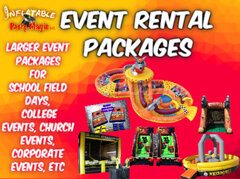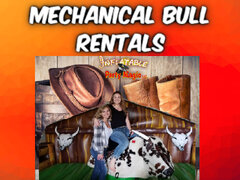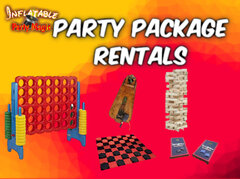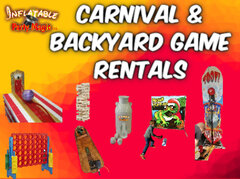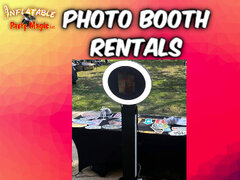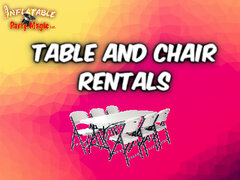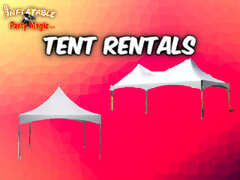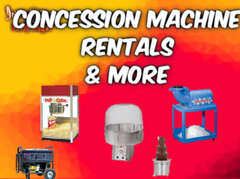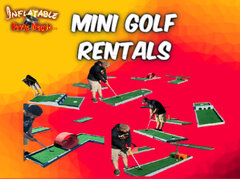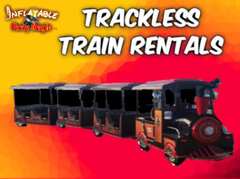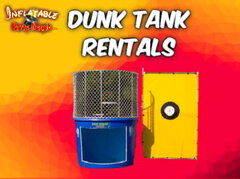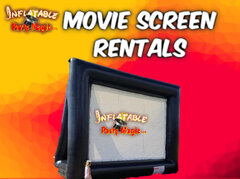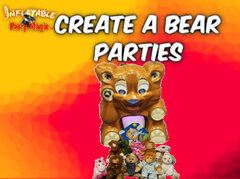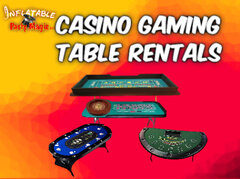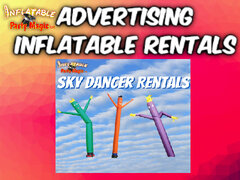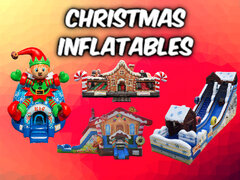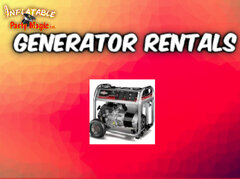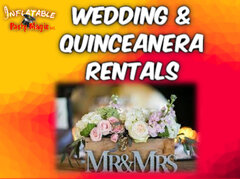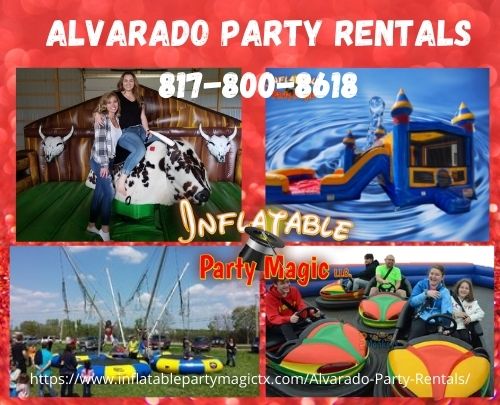 Alvarado's Best Party
Inflatable Party Magic offers a wide range of inflatable and party rentals in Alvarado. Check out a few of our many Alvarado party rental options such as jump houses, water slides, obstacle courses, trackless trains, carnival games, mini-golf, bumper cars, rock climbing walls, tents, tables and chairs, mechanical bulls, casino tables, inflatable movie screens dunk tanks, concession machines, toddler bouncy houses, and more. We offer something for everyone. We not only offer inflatable jumping house rentals in Alvarado, but all types of party rentals. Inflatable Obstacle course party rentals in Alvarado are among the most requested inflatable party entertainment we offer.
Alvarado Party Rentals Video

Checkout our Alvarado Party Rentals video for a quick run through of everything we have to offer.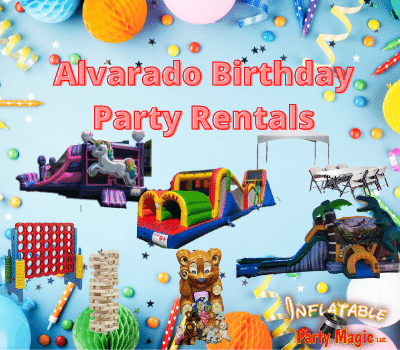 Alvarado Birthday Party Rentals


We rent everything you need for birthday parties near me. If you are looking for Alvarado birthday party rentals that are unique, we can help. We can help with all your backyard birthday party rentals in Alvarado. We rent jump houses, water slides, party games, giant games, trackless trains concession machines, create your own bear at home parties, tents, tables and chairs, and pretty much anything your birthday might need for entertainment. Our jump house with slide rentals are our number one rental for backyard birthday parties, followed by obstacle course inflatables rentals for older kids and teens, and then of course our water slide inflatables for summer birthday parties. Our water slide inflatables rentals are the largest selection you will find anywhere for a party in Alvarado. We offer inflatable rentals for small children all the way to adult. Alvarado birthday parties are our specialty. Let us make your next Alvarado event the best with a touch of magic!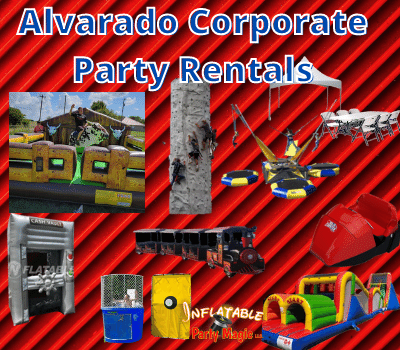 Alvarado Corporate Party Rentals


Alvarado Corporate party rentals are simple with Inflatable Party Magic. We do smaller corporate events and larger corporate events in and near Alvarado. Everything you need for corporate entertainment that is fun and original is at your fingertips with our company. We rent tents, table, chairs, rock climbing walls, euro bungee trampoline, mechanical bulls, Alvarado Dunk Tanks, carnival games, trackless train, Giant yard pong, giant corn hole, cash cubes, mini golf course, inflatable obstacle courses, virtual reality roller coasters, and so much more to complete your corporate event party rentals.

We have even made selecting your Alvarado corporate party rentals easy with pre-made event party packages. Click below to checkout our event rental party packages.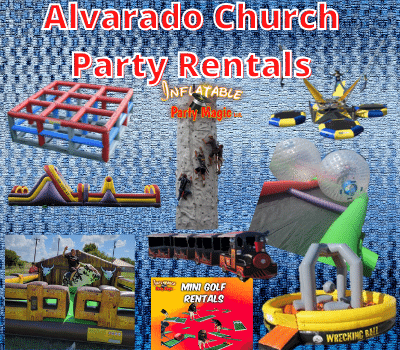 Alvarado Church Party Rentals


We make Alvarado church party rentals simple and fun! We rent party equipment that can take care of church youth group parties, church children's ministry parties, church family day parties, and even church staff parties. Inflatable Party Magic has the party rental entertainment that churches want.


Church Youth Group Rentals in Alvarado

We rent party equipment to Alvarado church youth groups on an on-going basis and know exactly what will work best for your event. Put our experience to work for you! For church youth events, we rent interactive inflatable games that encourage a challenge and some even teamwork.
These inflatable challenge games work for larger group activities and are great for team building. The games we recommend for large groups are nine square in the air, Wrecking ball, Human Foosball, Human Hamster Balls, Human Whac A mole, Warp Zone, Toxic Meltdown, bumper cars, foam pit cannon ball blaster, inflatable obstacle courses, and many other inflatable games. We also rent mini golf courses, rock climbing walls, mechanical bulls, and euro bungee trampolines for larger church youth group events. Your Alvarado youth group will not be bored with the activities that we off for church youth group parties. Let us show you what we can offer your youth group in or near Alvarado!


Church Children's Ministry Party Rental in Alvarado

Alvarado Children's ministry group parties use many of the same things that youth groups do. We offer a huge selection of inflatable obstacle courses that offer challenges for different age groups. We also offer games that appeal to the younger children as well such as Interactive play cones, basketball throws, giant connect four, Giant Jenga, and more. Don't be afraid to use the interactive inflatables for the younger kids. We have some great interactive games for rental such as demolition ball, cannon ball blaster, jousting, mini golf, trackless trains, and so much more. We also rent basic jump houses, bouncy houses with slides, giant inflatable slides, water slides, foam pits, and more. Check out our interactives category for the best church group rentals in Alvarado!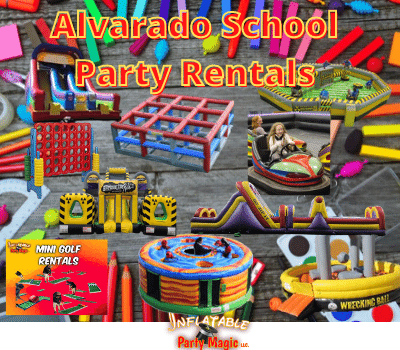 Alvarado School Party Rentals


Alvarado School Party Rentals and School Event Rentals such as school field days are simplified with our party rentals for schools. Inflatable Party Magic offers a huge selection of party rental equipment that works well for school activities and fun! School fun in Alvarado should include party rentals that service a large group and run groups of people through fast.

One of the favorite school event rentals in Alvarado are the inflatable obstacle courses. The inflatable obstacle course rentals run 2 kids a time through very quickly as they race to the finish. Then your next set of 2 are ready and compete. This keeps your line moving quickly. Inflatable Dry slide rentals also work well for large groups and move a crowd through quickly. Interactive inflatable game rentals offer many options for inflatable games involve between 2 and 10 players at a time. 9 square in the air uses 9 players at a time and can rotate kids quickly. Other games such as human foosball encourage team play and use of to 10 players at a time. Don't forget the Toxic Meltdown! The meltdown is an 8 player inflatable game with a mechanical arm that you must duck under and jump over. These are just a few of the items that would make your Alvarado school party rentals the best. Click on the button below to view our interactive game category to see the many products we have that work well for school and group rentals.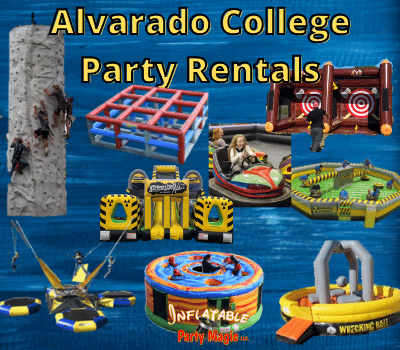 Alvarado College Party Rentals

Looking for College Party Rentals in Alvarado? We have the college party entertainment. We are not like other rental companies. We understand college entertainment and we rent college fun in Alvarado! Inflatable Party Magic has party rental equipment such as rock climbing walls, bumper cars, euro bungee trampolines, axe throws, the meltdown mechanical ride, mechanical bull, inflatable obstacle courses, interactive inflatable games for teens and adults, and so much more. We can supply your fun. Take a look at our Interatctive inflatable game category and extreme rentals category for the things college-age people want to do.

Click below for our Alvarado event party packages so you can create your college fun with the click of one button!
Why You Should Choose Inflatable Party Magic for Party Rentals in Alvarado
1) Inflatable Party Magic has been around for 20 years in the Alvarado area making kids smile and parents feel safe with their party rentals.
2) We clean, sanitize, and inspect our equipment after
every use to ensure cleanliness and your safety.
3) The delivery drivers our company employees are fully
trained adults that are responsible for safely and correctly setting up your inflatables and rental equipment. We only use teenagers as helpers for our adult drivers.
4) Our rentals are still 8 hours for a low one-day price.
5) We are fully insured and state inspected as required by
Texas State Law
to set up and operate inflatable party rentals and
other amusement rides in Texas.
We rent Party Rentals to Alvarado:
We rent
party rentals
to Alvarado and love providing event services to the Alvarado area.
Alvarado
is a city that we have been serving for over 19 years and we have established a very strong bond with the community and the people within the community. The school district is known to be outstanding with great scores from the Texas Education Agency. We go to many places in Alvarado while delivering party rentals. Our staff love Benny's Italian and Mexican Food on Hwy 67 and Don Chano Mexian Food restaurant on Cummings St.. The
Alvarado City Park
on W. College is an amazing park to have birthday parties and event rentals. Alvarado also offers the Alvarado Lake for residents and visitors looking for family entertainment. What a great place for Alvarado Party Rentals. Spend the day with some giant party games and enjoy the outdoor atmosphere of this small well kept secret of a town.
We also provide
pary rentals to Midlothian
.