Best Tents to rent in Alvarado Tx
The Best Alvarado Tent Rentals are from Inflatable Party Magic. We rent high peak tents to Alvarado Texas in many different sizes to meet your tent rental needs. We take pride in our Alvarado tent rentals and use only high-quality equipment that looks great and is maintained to the highest industry standards. If you need walls for your tent to block out the wind, we also offer tent walls with cathedral windows for an additional fee. Our high peak tents rentals in Alvarado are offered at the same price many businesses are offering standard top tents. Make sure you know the difference before your event so you don't end up being disappointed as not all tents are created equal. The high peak tents form a peak at the top and look much more attractive and expensive. You can rest assured that your tent will be setup safely and correctly. Our tents are set up and taken down by our staff that are trained specifically in this area for the safety and quality of the setup. Alvarado Tent rentals are at their best with Inflatable Party Magic.


Need help deciding Which Size Tent to Rent in Alvarado?
We have posted a tent seating capacity chart below the tent choices to help decide which tent size you need for your Alvarado, TX party. This chart will show you which tent size you need for the number of people you will have attending and the type of tables you will be using with your tent rental in Alvarado. The size of tent can vary greatly depending on the number of guests and the types of tables and chairs you plan to place under the tent. We hope our chart below helps you easily make our decision.
Looking to rent more than just tents in Alvarado? Inflatable Party Magic is your one-stop shop for party rentals. Click below to see everything we offer.
Pop-Up Tent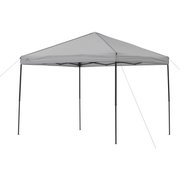 10 X 10 Commercial High Peak Tent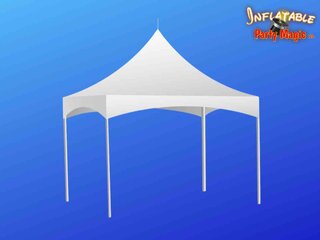 20 X 20 Commercial Frame Tent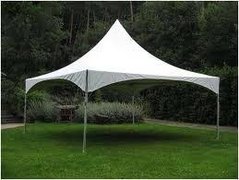 20 X 20 Commercial Frame Tent with Sidewalls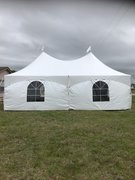 20 X 30 Commercial Frame Tent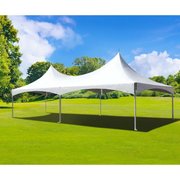 20 X 30 Tent with Sidewalls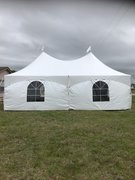 20 X 40 Commercial Frame Tent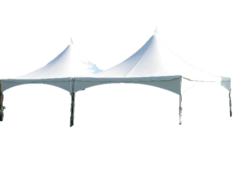 20 X 40 Commercial Frame Tent with Sidewalls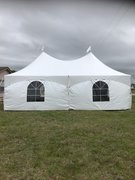 20 X 50 Commercial Frame Tent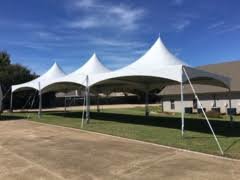 20 X 50 Commercial Frame Tent with Sidewalls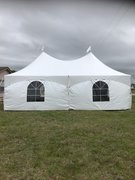 20 X 60 Commercial Frame Tent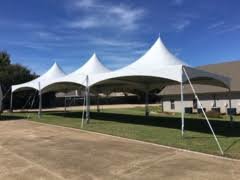 20 X 60 Commercial Frame Tent with Sidewalls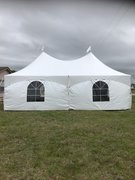 20 X 70 Commercial Frame Tent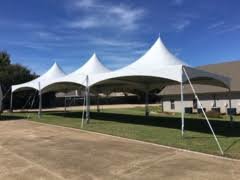 20 X 90 Commercial Frame Tent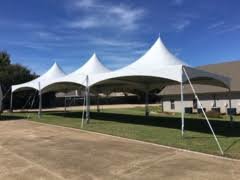 40 X 50 Commercial Frame Tent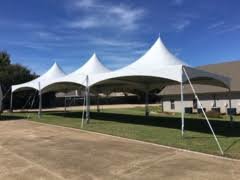 40 X 50 Commercial Frame Tent with Sidewalls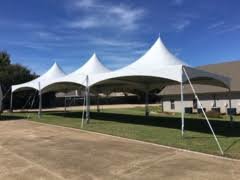 42 inch Fan

Portacool Fan rental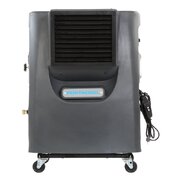 Misting System for 20X30 Tent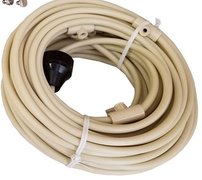 Misting System for 20X60 Tent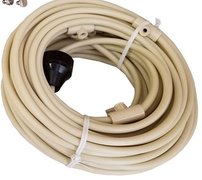 Globe Lights for Tent Rentals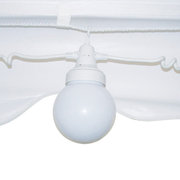 Patio Heater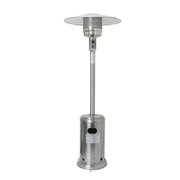 Portacool Fan rental Large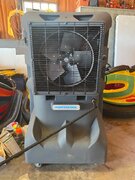 Bluetooth Speaker Rental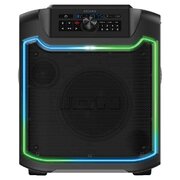 Photo Booth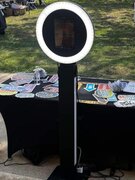 36 inch Fan

Seating & Size Chart for Tents to Rent in Alvarado
We rent tents to Alvarado in various sizes to fit your event needs. There are many tent sizes to choose from. The chart below will help you figure out the tent size you need for your party. The chart shows you the total square footage for each and how many you could sit in your tent for each size depending on the seating you choose. If you need more help deciding on a specific table and chair layout underneath your tent, checkout these suggestions on
Pinterest
. These might give you a few more ideas on how to better utlitize your tent rental square footage. We want your Tent Rentals in Alvaradoto be the best they can possibly be.
Still need more help deciding which tent to rent in Alvarado? Please feel free to call us at 817-800-8618. Our customer service team would love to help you.
Alvarado Tent Rental Seating Capacity
Tent Rental Size
Tent Square Footage

60" Round Tables

With Chairs

8ft. Rectangle Tables-With Chairs

Cocktail Tables-

No chairs

20X20
400
40
50-55
65-80
20X30
600
60
60-75
75-100
20X40
800
80
100-115
130-160
20X50
900
90
110-127
146-164
20X60
1200
120
150-195
195-240
20X70
1400
140
170-190
205-260
40X30
1200
120
120-150
105-200
40X50
1800
160
220-254
292-328
40X70
2600
240
320-369
422-488
40X90
3600
360
450-460
595-710
Premiere Alvarado High Peak Tent Rentals
Are you looking for premier tent rentals in the Alvarado Texas Area? Inflatable Party Magic rents the best tents in Alvarado. Our equipment is maintained to a higher standard than most. We only use top-notch Aztec high-peak tents to make sure your
tent rentals
are professional-looking and safe. Our high Peak Tents have a look of sophistication but work hard for you to keep your guests covered in style. Inflatable Party Magic can handle any size party or event. In Alvarado, TX, we specialize in corporate event tent rentals, college tent rentals, church tent rentals, wedding tent rentals, birthday party tent rentals, festival tent rentals and more. Not sure what you need? Call us at 817-800-8618 and we can help. Don't forget to add the fun to your Alvarado party or event. dunk tanks, mini golf, tables and chairs, giant game rentals, water slides, obstacle course rentals,
Alvarado mechanical bulls
and carnival games are common items that are rented with tents.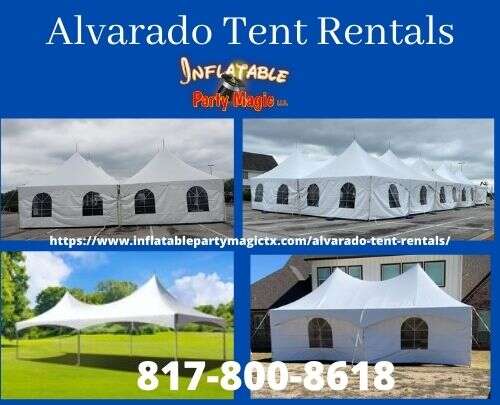 Where can I rent tents in Alvarado Texas?
Inflatable Party Magic rents tents to Alvarado and surrounding DFW Texas areas such as
Grand Prairie
and
Waxahachie
. You will not be disappointed in our canopy or tent rentals in Alvarado! Our company is fully insured and can rent to
Alvarado city parks and facilities
and public places as well as the
Alvarado schools
. Our drivers love setting up at the Alvarado Lake and the Alvarado city park. Rent your Alvarado Tent or canopy from Inflatable Party Magic to make your event a Magical Success!