Waxahachie Party Rentals!
Party Rentals and Event Rentals Waxahachie
Waxahachie
Party Rentals by Inflatable Party Magic offers easy online booking or personal service and booking by calling our office. We are Waxahachie's largest Inflatable Party Rental and Event Rental provider. Waxahachie party and event rentals include bounce house party rentals and huge water slide party rentals that have never been so easy and stress-free! Let us take your party headaches away with our
8-hour rentals
for the price of one day. Most of our competitors only offer 4 to 6-hour party rentals. You can rest assured that your inflatable party rentals will be clean and sanitized before they are brought to you. Inflatable Party Magic is a name you can trust as we have been bringing the party entertainment and jump house fun to the Waxahachie area for 20 years.
Our company has so much to offer in the way of entertainment. We are not just a bounce house party rental company. Inflatable Party Magic delivers the following event rental items:
bounce house rental in Waxahachie
, water slide rentals, toddler bounce house rentals, bounce houses with slide rentals, Create A Bear Parties, trackless trains, interactive inflatable games,
inflatable obstacle courses in Waxahachie
, photo booths, large inflatable movie screens, carnival games, tables and chairs, and tents. We Recently added
Mobile Rock Climbing
Wall Rentals, Euro Bungee Quad Jumper Rentals, Bumper Cars, and Portable Mini Golf Course Rentals to complete our party rental line-up.
We also deliver bounce house party rentals and event rentals to
Granbury, Texas party rental
. Let our Friendly delivery staff take care of you at your next event! Our delivery drivers are adults and trained to properly and safely set up your party rental equipment.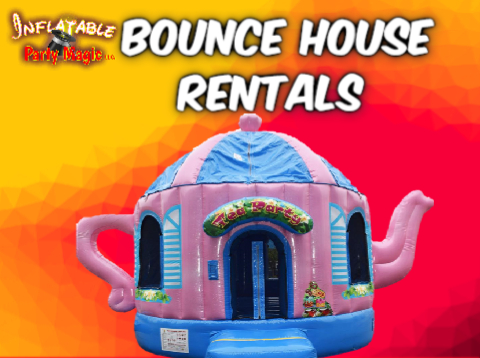 Waxahachie Bounce House Party Rentals
Our
bounce house party rentals in Waxahachie
are superior to our competition. We offer the largest selection of jump houses to rent in the DFW Texas area with themes to go with any party. Enjoy our clean and sanitized bouncy house inflatables for 8 hours at one low price. Rent a bounce house with confidence for your party or event from our experienced team.
Rent a Bounce House Waxahachie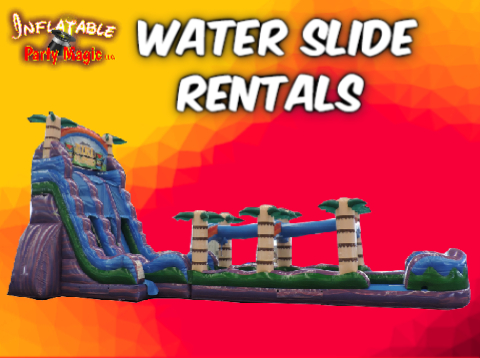 Waxahachie Water Slide Party Rentals
Cool off from the Texas Heat with our Water Slide Party Rentals in Waxahachie! We offer a huge selection of inflatable water slides and bounce houses with
water slide rentals in Waxahachie
Looking for water slides that adults and teens can do? We have you covered. We offer water inflatable slides for children, teens, and adults to make your party or event the ever.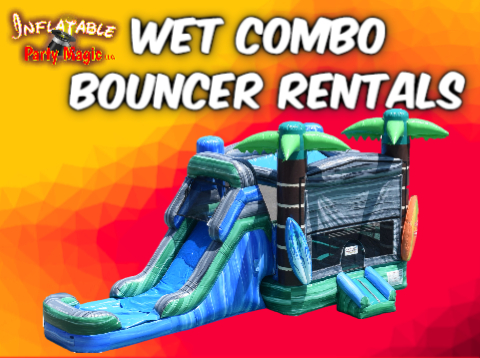 Waxahachie Wet Bounce House Party Rentals
Look at these awesome bounce houses with water slide party rentals in Waxahachie Tx. We have so many water jumper themes such as tropical, Spiderman, Minions, Disney princess, and much more. Let us make your party rentals the coolest with our jump house water slide!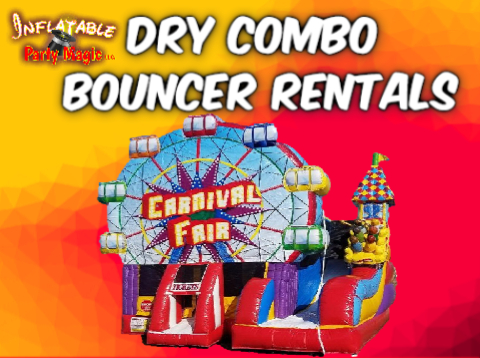 Waxahachie Dry Combo Bounce House & Slide
Ready to rent a bounce house with slide in Waxahachie? We have just what you want. Check out our awesome selection of jump houses with slides in them. All of our combo bouncers with slides offer a bouncing area, climbing wall, basketball goal, and slide. Our bouncy houses with slides come in many unique themes such as
carnival bounce house Waxahachie
, pirate, Fire Dog, and more.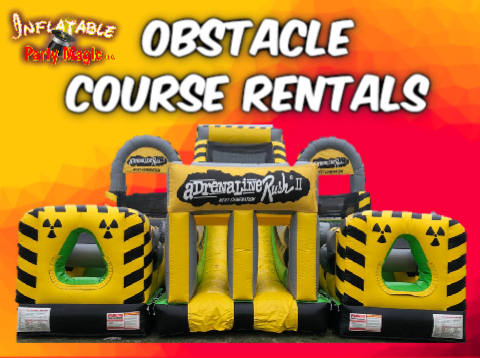 Waxahachie Obstacle Course Party Rentals
Waxahachie Obstacle Course
Party Rentals that are on Fire! We offer obstacle courses for children, teens and adults. Every company has obstacle course rentals for children, but not many of the offer obstacle courses that are truly fun for Teen and Adults. Our selection of obstacle course rentals for
adults
and teens are just as great as our
children's obstacle
. Rent an obstacle course today for your party, church children's or youth event, college event, or school field day.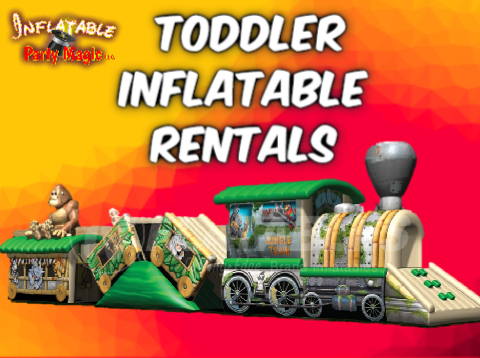 Waxahachie Toddler Inflatable Party Rentals
Toddler Bounce House rentals Waxahachie offers toddlers a way to bounce and slide without any assistance. They offer the parent the confidence of being able to see in at all times with the lower walls and no roofs. Toddler bounce house rentals offer a bouncing area, pop-ups, and a slide. These
Waxahachie toddler bouncy
houses will keep them jumping and playing all day long. Toddler inflatables are great for ages 2 to 10. Adults can go in with their children, but the fun factor is maxed out at about age 10.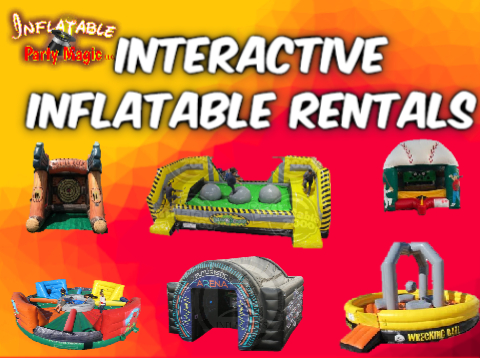 Waxahachie Interactive Inflatable Party Rentals
Experience the fun with our Interactive Inflatable Game Rentals Waxahachie. These games are great for kids, teens, and adults. The interactive inflatables are great for church activities, college events, and school field days and fun days. You will find things like Wrecking Ball,
Hungry Hippo
Chowdown rental Waxahachie, Human Foosball, Axe Throw,
Football toss Waxahachie
, and so much more.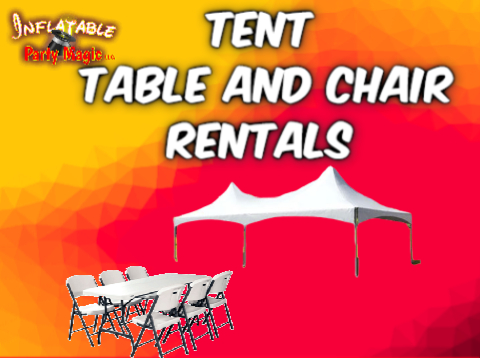 Waxahachie Canopy Rentals and Table and Chair Party Rentals
Waxahachie
tent and canopy rentals
rentals and table and chair rentals at their finest. We offer high peak tent for elegant set-ups. Chair rentals are offered in black and white as well as upscale
Waxahachie garden chairs
for nicer occasions. Tables are offered in Rectangle and round in various sizes.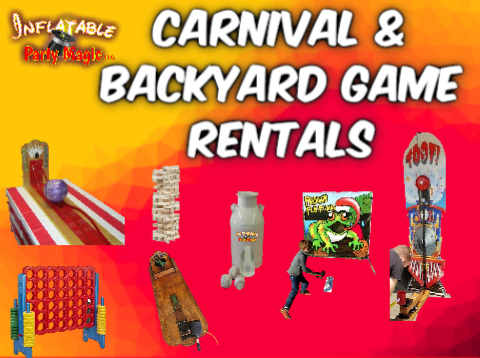 Waxahachie Carnival Game Party Rentals
Want the whole carnival experience? Our Carnival Game Party Rentals in Waxahachie are a huge hit. We offer the old carnival game style game rentals such as
Waxahachie milk jug toss
and kiddie striker as well as backyard style games such as Giant Connect 4 and Giant Jenga. We have over 50 Carnival and Backyard Games to choose from.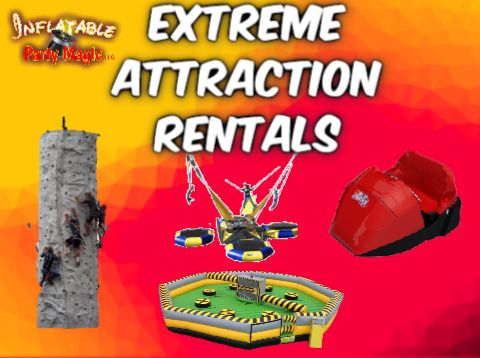 Waxahachie Extreme Party Rentals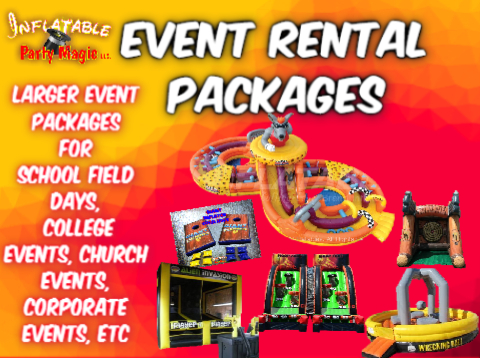 Waxahachie Event Rental Packages
Looking for large event party rentals in Waxahachie? We have everything you need for
corporate events Waxahachie
, employee appreciation parties, college events, church youth group events, and
school field days in Waxahachie
. Doing a big city event in Midlothian, Maypearl, or Waxahachie? We can take care of your party rental needs!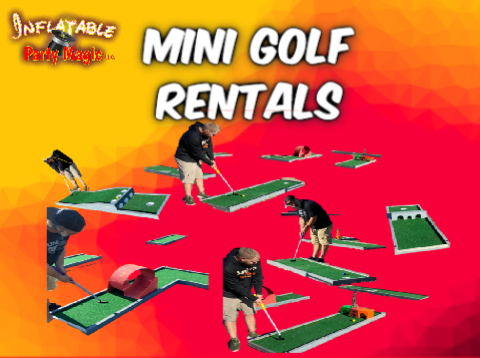 Waxahachie Mini Golf Rentals
We offer mini-golf course rentals in Waxahachie up to 9 holes for the Fort Worth Texas area. You can rent all
9 holes of golf in Waxahachie
or choose just 3 or 6 holes depending on the size and length of your event. This game is great for all ages no matter is if it is kids or adults.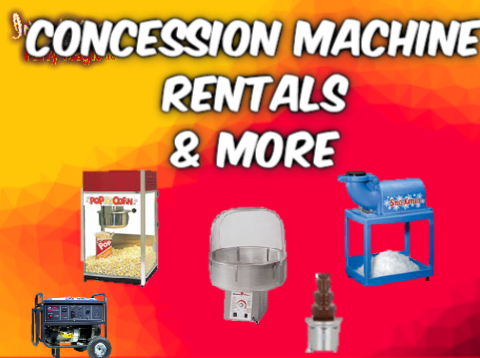 Waxahachie Concession Machine Rentals
Waxahachie concession machine rentals made easy. We offer cotton candy machines, popcorn machines, sno-cone machines, and
chocolate fountains to rent Waxahachie/strong>
. Make your party or event complete with a fun carnival food machine rental.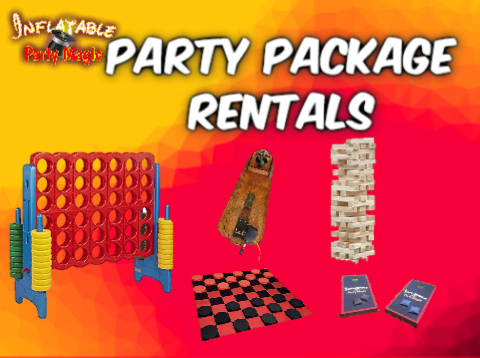 Waxahachie Party Package Rentals
Party Game Package Rentals in Waxahachie make planning a party easy. We have already packaged many different game combinations for you in easy to choose
Waxahachie party packages
that can complete any party or event.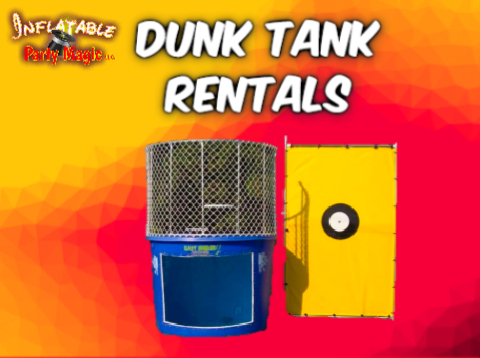 Waxahachie Dunk Tank Rentals
Dunk Tank Rentals in Waxahachie to make your party or event the bomb! Who doesn't want to dunk someone? Especially their boss or maybe their school principal? The fun is unlimited with one of our dunk tank rentals.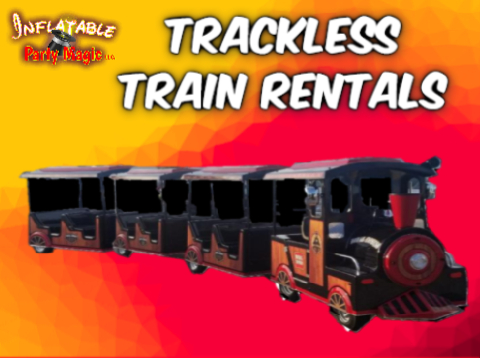 Waxahachie Trackless Train Rental
Take a ride on the Party Magic Express! Our
Trackless Trains to rent in Waxahachie
is the best kiddie train you will find in the DFW Texas area. The details on this train to rent are incredible and beautiful. Let us make your party a magical success!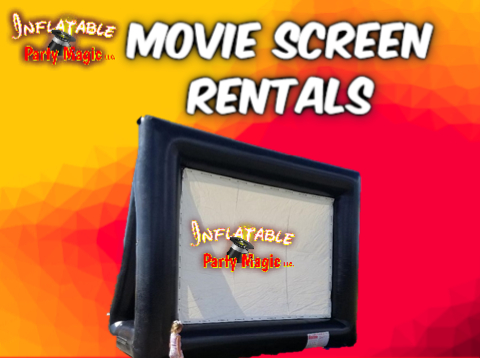 Waxahachie Movie Screen Rentals
Movie Screen Rentals to the Waxahachie, Texas areas in Ellis County. Create the perfect night at the movies under the stars in your own backyard. Backyard movie screen rentals make the night fun and entertaining for as many guests as you would like to invite.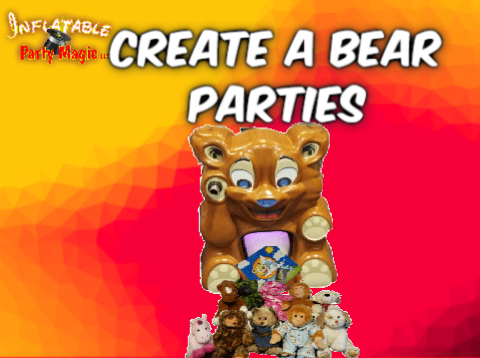 Waxahachie Create a Bear Party
No need to leave your home to make your own stuffed animal or bear with our Create a Bear Parties in Waxahachie. Choose your location and we will come to you. We offer many different sized packages. Let your children and their friends create their new best friend at your next party!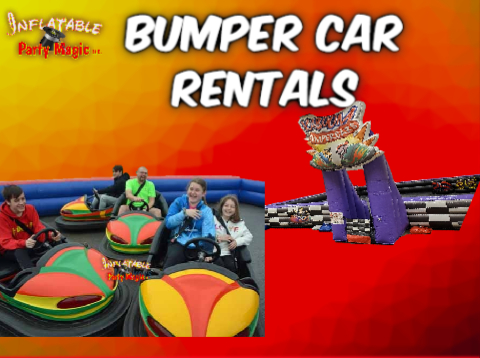 Waxahachie Bumper Car Rentals
Ready for the Action of bumper car rentals in Waxahachie? Get fast and furious and rent our bumper cars with an inflatable arena for your corporate event, church youth event, children's ministry, college event. The bumper cars are completely safe and full-sized just like you see at amusement parks. We bring the action to your party or event. The thrill is real!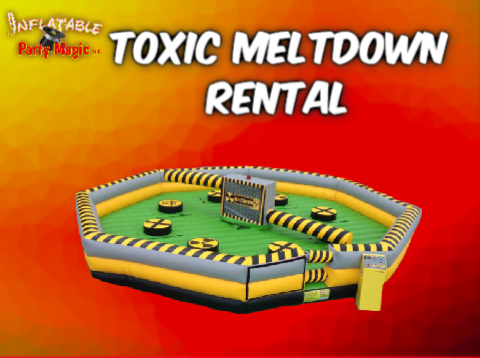 Waxahachie Toxic Meltdown
Ready to have a blast on the Toxic Meltdown Rental in Waxahachie ? This game is great for kids, teens, and adults. The Meltdown is an 8 player wipeout-style game that has participants jumping, Dodging, and ducking to prevent the spinning boom arms from knocking them off their podium. This game is priced with an attendant for 3 hours. We set up and staff this mechanical ride.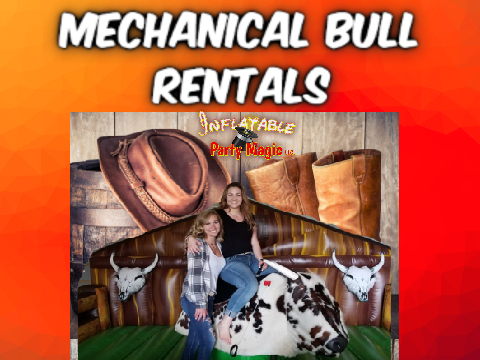 Waxahachie Bull Ride Rentals
Wanting to rent a mechanical bull ride in Waxahachie? Inflatable Party Magic rents bull rides. Trust your
Waxahachie Mechanical Bull Rental
to the best. Our mechanical bull is a deluxe bull with an upgraded landing mat that stands out from the crowd. Our bull is a very upscale bull with many extra features. Let us make your Mechanical Bull Rental Waxahachie the best event ever!
Why Should You Choose Inflatable Party Magic for my Party Rentals in Waxahachie ?
1) Inflatable Party Magic Waxahachie has been around for 20 years making kids smile and parents feel safe with their party rentals.
2) We clean, sanitize, and inspect our equipment after
every use to ensure cleanliness and your safety.
3) The delivery drivers our company employees are fully
trained adults that are responsible for safely and correctly setting up your inflatables and other rentalequipment. We only use teenagers as helpers to our adult drivers.
4) Our rentals are 8 hours for a one-day price.
5) We are fully insured and state inspected as required by Texas State Law to setup and operate inflatables and
other amusement rides.
Waxahachie
is a city that we have been serving for over 19 years and we have established a very strong bond with the community and the people within the community. The school district is known to be strong academically and in athletics. We go to many places in Waxahachie while delivering party rentals. Our staff love Campuzano Mexican Food on N Hwy 77 and Cork and Keg Cafe N College. One of our favorite parks to setup in is
Getzendaner Park
.
Delivery Area for Party Rentals:
We love providing bouncy castles, water slides, and party rentals to Waxahachie. We do Service and deliver to other DFW Texas Cities of Cleburne, Alvarado, Burleson, Midlothian,
Maypearl party rental
, Crowley, Godley , Joshua, Lillian,
Granbury party rental
, Glen Rose, Acton, Tolar, Lipan,Aledo, Fort Worth, Southlake, Trophy Club, Rio Vista, Grandview, Venus, Waxahachie, Red Oak, Cedar Hill, Whitney, Covington, Itasca, Blum, Hillsboro, Kopperl, Morgan, Arlington, Mansfield, Kennedale, Benbrook, Grand Prairie, Weatherford, Cresson, and other cities in the following Texas counties: Johnson, Hill, Ellis, Hood, Somervell, Bosque, Parker, and Tarrant. Check out our Google business listing as well for jump house and party rentals service area and our business rating.