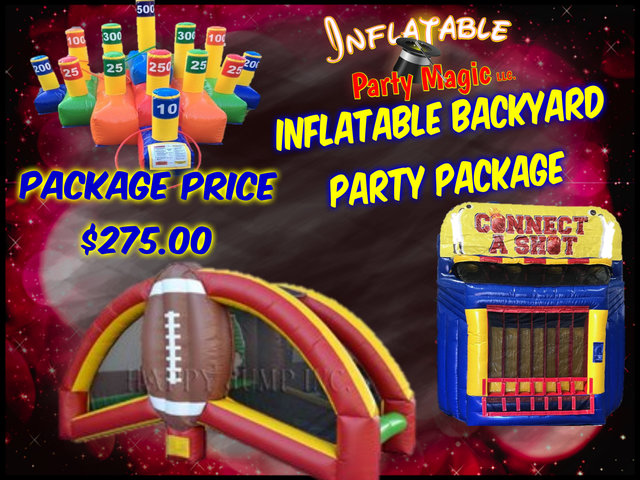 Inflatable Backyard Party Package
Actual Size: 47.6" L x 17.7" W x 46" H
Setup Area: 47.6" L x 17.7" W x 46" H




Inflatable Backyard Party Package Rental
Inflatable Party Magic LLC is helping you take the fun of inflatable party games to new heights with this great package that includes the inflatable game of Hula Hoop Toss, Connect A Shot, and Quarterback Challenge. These games can all be used inside or outside to create fun no matter what the weather decides to be. All of these games are safe and fun for all ages. With the games, you will not have to figure out how to the kids and adults to play and interact together. The adults at your party will want to play as much as the kids. In fact, the kids normally take over the games and you will have to make them take turns with the kids.
Inflatable Connect a Shot
This Connect a Shot Game is the inflated version of loved classic Connect 4 Game. The players shoot their basketballs at the goals trying to connect 4 in a row. It is a little harder than it looks. People will spend large amounts of time trying to get it right and beat their competitors. Can you shoot accurate enough to score 4 in a row?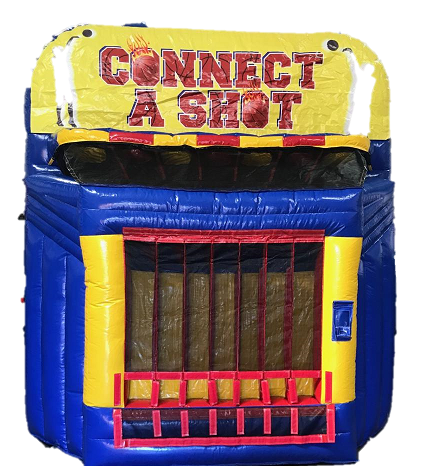 Hula Hoop Toss
This Hula Hoop Game provides hours of fun to participants trying to ring a hula hoop on the pop-up point tubes. You grab your hula hoop and throw it trying to figure out how to get the highest point value. Will you just throw it as hard as you can or put a little spin on it to score the most points? There are so many ways to try and score the most points. How many points can you get?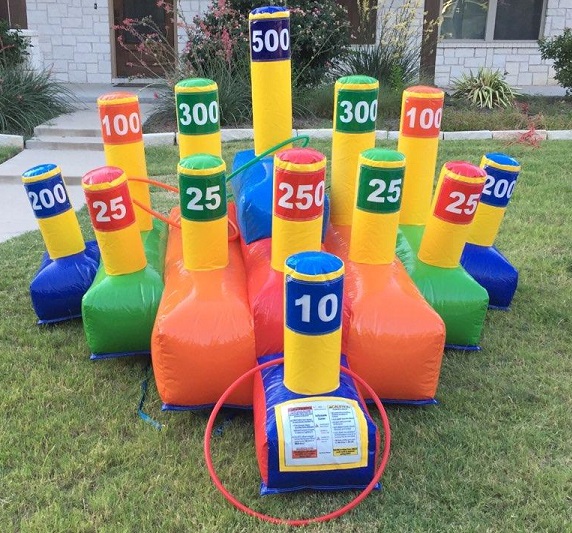 Quarterback Challenge Football Toss
This Football Game gives the player a chance to perform like a real quarterback. It is a two-player game. One person can throw from each side since it has an opening on each side with a scoreboard and Holes for each point value. You simply grab your football and use your best quarterback throw to hit the most points you can score. See if you can throw the ball accurately enough to make it through the hole.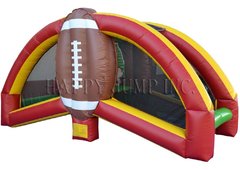 Ready to Rent the Backyard Party Package?
Inflatable Party magic offers online easy booking by just clicking the book now button and following the directions. If you would rather book over the phone, you can contact us at 817-800-8618 to book over the phone.
Inflatable Party Magic Has been providing Inflatable Rentlas, Game Rentals, and Party Rentals to the DFW Texas area since 2002. Try our services for yourself to see why our customers rate us #1 in the party rental and event rental industry. We have everything you need to make your party or event a magical experience.
Great for backyard parties, carnivals, corporate parties, school events, church events, or indoor parties!