Event Rental Fun Package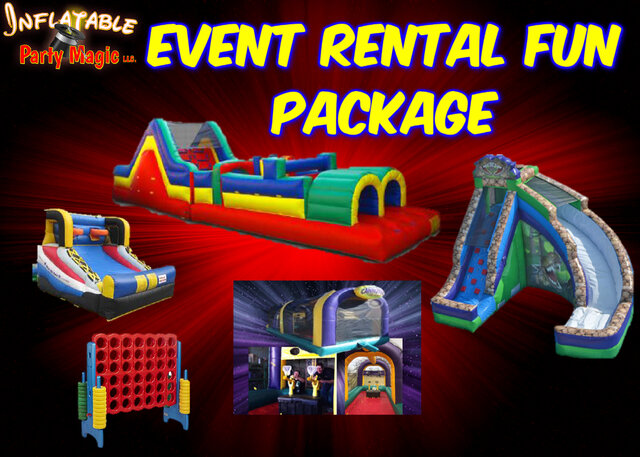 Setup Area: 47.6" L x 17.7" W x 46" H
Actual Size: 47.6" L x 17.7" W x 46" H
Description
Event Rental Fun Package DFW Metroplex Area
Inflatable Party Magic Providing Texas with Easily Planned Larger Parties and Events!
Inflatable Party Magic LLC is helping you make your event come together in a click of a button with the event rental specialty package. This package incorporates the dual lane 38ft. Obstacle Course, Dino Escape Game, All-Star Hoops Basketball Game, and Giant Connect 4. The 38 ft. obstacle course can be used by ages 4 to adult. For fun factor, it is best for ages 4 to 12. The Dino Escape Slide is fine for ages 2 to adult. The two games are good for all ages and can entertain a. Let us help you make your DFW Metroplex area event an awesome experience for all with this Event Rental Fun Package
What is included in the Event Rental Rental Package?
38ft. Obstacle Course: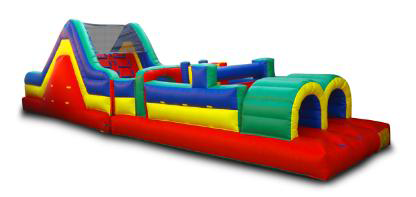 The 38ft Obstacle course features a dual lane challenge for 2 competitors at a time. During your challenge you will find Vertical popup obstacles, obstacles you must crawl through or under, rock climbing wall, and finally a 10 ft tall slide to fight for the finish. They will want to do this obstacle time and time again.
Dinosaur Escape Slide: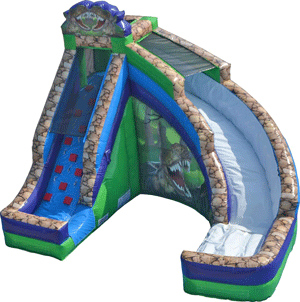 The Dinosaur Escape Slide with rock climbing wall combo rental creates the perfect party or special event. This inflatable Dinosaur slide rental is perfect if your events as kids love it and they move through quickly. Kids will absolutely love this 13ft. tall slide along with it's climbing challenge to get to the top. This dinoaur slide rental is an absolute hit everywhere it goes. It has a climbing wall with a bit of a challenge and a wonderful slide with a slight curve once you reach the top. This slide offers a challenge and a thrill for smaller kids. Adults can do this slide also, but the fun factor is for ages 2 to 12.
Cannon Ball Blaster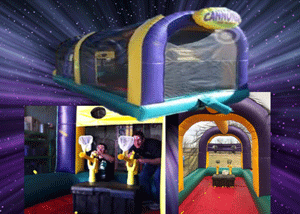 Cannon Ball Air Blaster game with inflatable arena. This game is played with 2 to 4 players at a time to work participants through quickly. You can build excitement quickly with the Cannon Ball Blaster by simply stepping inside the inflatable arena, putting on the goggles, and manning your air cannon! Try to shoot your soft foam balls at your competitors and their target nets from the distance of 20ft. away from each other. This game takes the skill of aim and fun to a whole new level. You will have to time competitors and make them get out. They will not want to leave the Cannon Ball Air Blaster Arena as everyone loves this game.
All Star Hoops Basketball Game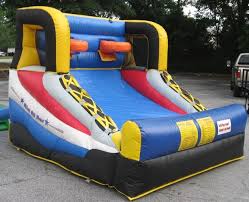 The All Star Hoops game is exactly what you need to entertain a large group. Who doesn't like to take a shot and see if they can make a basket. 2 players at a time can attempt to make a shot.
Giant Connect 4
This Giant Connect 4 could be just the add on you need to your event to give the kids something to do. Standing over 4ft tall, this giant version is a great twist on an old game. Can you get 4 in a row?
Delivery Area
Inflatable Party Magic delivers the Event Rental Fun Package to the Texas cities of Cleburne, Keenebouncy castle rental Burleson, bouncy castle rental Fort Worth, Keller, Southlake, Trophy Club, Grand Prairie, bouncy castle rental Cedar Hill, Crowley, bouncy castle rental Mansfield, Arlington, Aledo, bouncy castle rental Weatherford, Godley, bouncy castle rental Joshua, Midlothian, Maypearl, Waxahachie, bouncy castle rental Venus, bouncy castle rental Alvarado, bouncy castle rental Granbury, Glen Rose, Tolar, Whitney, Itasca, Grandview, Whitney, Blum, Hillsboro, and more. Event Rental Fun Package We would love to help you with your next party or event with our interactive inflatable and games rentals.
Ready to Reserve the Event Rental Fun Package?
Inflatable Party magic offers online easy booking for the Event Rental Fun Package by just clicking the book now button and following the directions. If you would rather book over the phone, you can contact us at 817-800-8618 to book over the phone.
Inflatable Party Magic Has been providing Inflatable Rentals, Game Rentals, and Party Rentals to the DFW Texas area since 2002. Try our services for yourself to see why our customers rate us #1 in the party rental and event rental industry. We have everything you need to make your party or event a magical experience.
The Event Rental Fun Package is great for field days, carnivals, corporate parties, school functions, church youth and children's groups, college events, or indoor parties!