Alvarado Bounce House Rentals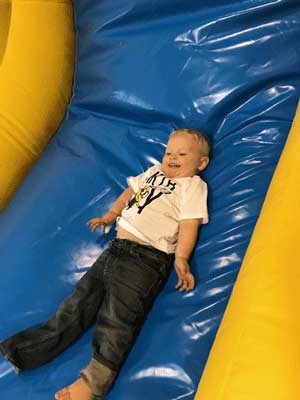 The Best Bounce Houses to Rent in Alvarado

Alvarado Bounce House Rentals are fun and easy with Inflatable Party Magic. Want the best bounce house rentals in Alvarado? Our jump houses are the cleanest and the best quality! We began providing bounce house rentals Alvarado over 20 years ago. We are still the home of 8-hour rentals for one low price and our customer service is second to none! We make sure you get the best value for your money without sacrificing safety or quality. That is why Inflatable Party Magic is your best place to rent a bounce house in Alvarado. We offer a Texas-sized lineup of inflatable bounce house rentals and waterslides in Alvarado to rent. Our Alvarado jump house rentals are the most rented in the DFW Area. Why are we the bounce house rentals that most people choose in Alvarado? We put our customers first and take pride in what we do. That is why our Customers rate us the number one place for bounce house rentals in Alvarado, Texas. If you need to rent a jump house in Alvarado that is clean and well-maintained, check out our huge selection of Alvarado bouncers rent.

Don't let our name fool you, we can do so much more more than just bouncy castle rentals in Alvarado. Inflatable Party Magic can help you as party and large event rentals in Alvarado are our specialty. We carry a large selection of party equipment rentals including inflatable obstacle course rentals in Alvarado, bounce house with slides, interactive inflatable games, carnival games, table and chairs, tents, dunk tanks mini-golf courses, rock climbing walls, Euro Bungee Trampolines, Bumper Cars, and Trackless Trains. That is just for starters. Check out all of our party rental services below.
Rent Alvarado Bounce Houses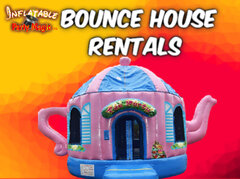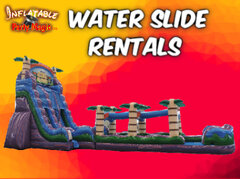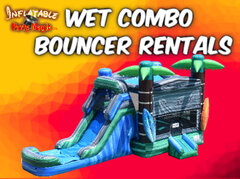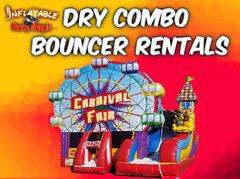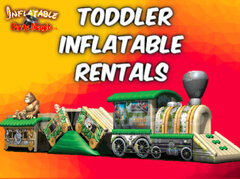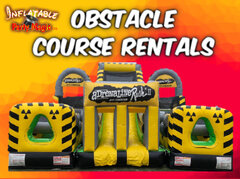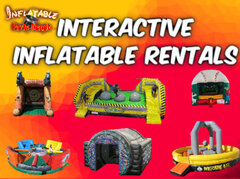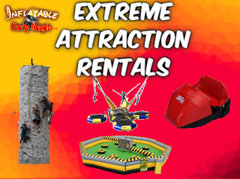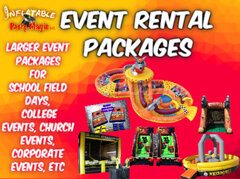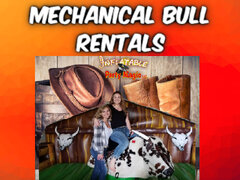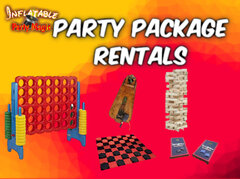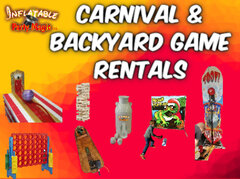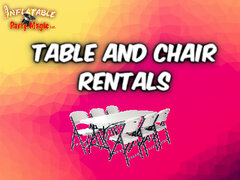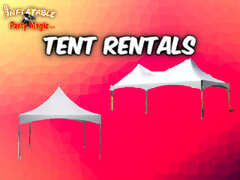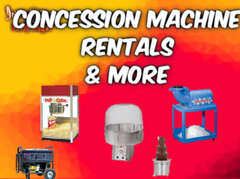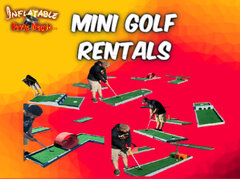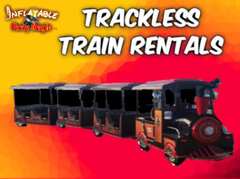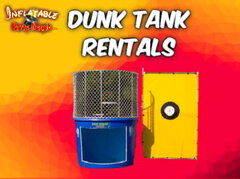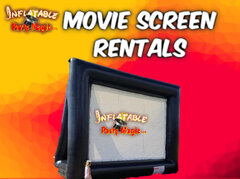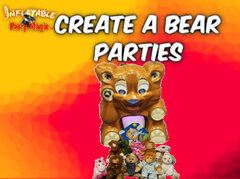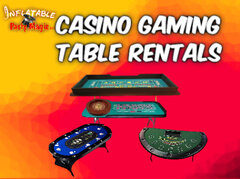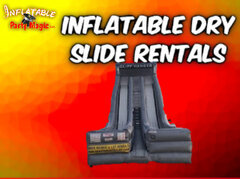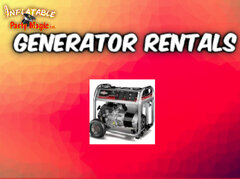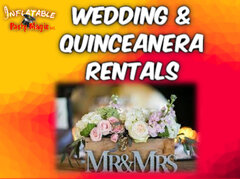 About Inflatable Party Magic Alvarado Bouncy House Rentals
Our mission in Alvarado is simply to provide the best quality bouncy house rentals and party rentals at the lowest prices we can offer while at the same time, maintaining a high level of safety, customer service, and satisfaction. Our customers are the reason we love what we do! We would love to add you as one of our customers for Alvarado bouncy house rentals. We may be a little prejudice, but we think we offer the best bouncy houses in Alvarado Texas. We want you to rent a bounce house in Alvarado from our company.
Located near
the city of Alvarado
, Texas our business is able to service you within our standard delivery area with no extra delivery fees. Alvarado is huge part of our party rental business. We have been serving your area for over 18 years. We deliver rentals of bounce houses, water bounce house, party equipment, and other inflatables to the Alvarado city park regularly. Have your party at the
Alvarado city park
. The Alvarado city park is located on W College St. Do not forget to call the 817-790-3351 to reserve your spot and time and take care of any paperwork they may have for you. This park has much to offer in the way of parties and is a great place to set up an inflatable for you next Party. Alvarado also offers the
Alvarado Park Lake
to fish and have family outings. There are many cool things to do in
Alvarado
to have fun with family and friends. We service backyard parties in Alvarado as well as
church events
, school parties, festivals, and more.
What makes us different for Bounce House Rentals in Alvarado
What makes Inflatable Party Magic different than other bounce house and inflatable rental companies? We not only provide the best jumper rentals in Alvarado, but we are fully insured and are state inspected annually for safety and as required by
Texas State law
. Our staff are fully trained and held to the highest standards and accountability in the industry as we believe our customer's safety comes first. Staff members are taught the importance of on-time and quality customer service. You can trust Inflatable Party Magic for your
Alvarado bounce house rental
.
What are the Ages for Alvarado Jumping House Rentals?
Bounce House Rentals Alvarado for Age 2 to 12

One of the bounce house rentals Alvarado recommended for ages 2 to 12 is the standard bounce house rentals. Alvarado jumping houses are the most well-known of all bounce houses and are great for smaller children up to about age 12. Adults can get in a bounce house, but there is a weight limit and the number of participants at a time must be reduced. Additionally, bounce houses in Alvardo should not have mixed ages and sizes as all participants share the bouncing space and larger participants can fall on and injure smaller participants.


Alvarado Toddler Bounce Houses Best Bounce Houses to rent for ages 2 to 10

Toddler Bounce House rentals in Alvarado are the best for ages 2 to 10, but the fun factor starts going away after age 7 with most children. Alvarado Bounce house rentals for toddlers generally include a jumping space throughout, pop-up obstacles shaped like characters to interact with, and a slide. The toddler jumpers are perfect because the attention span of a smaller child is not very long. They like to stay busy so they can jump a little then at the same time, hug or interact with a pop-up character or shape and then move over just a few feet and climb or even crawl up a small slanted climbing wall and slide down a small slide geared just for them. The other cool thing about toddler bounce house rentals is that they do not have a top on them so smaller kids can see the sky above them and not feel insecure or trapped all the way around. Toddler bounce houses can be used well for ages 2 to 10, but are highly recommended for ages 2 to 7. Adults can get in the bounce houses for toddlers also as they are commercial inflatables, but the fun factor on this definitely ends at 10 as the elements within are much smaller.


Alvarado Bounce House with Slide Rentals Best Bounce Houses to rent for ages 7 to 12

Alvarado Bounce House with Slide Rentals are great for ages 7 to 12 as they offer a bouncing area, basketball goal, climbing wall, and a slide. These are also called jumper slide rentals by some. Older kids love to be challenged and have more to do than just jump. The Alvarado bouncers with slides keep them busy and offer a larger climbing wall and slide than the toddler bounce houses to rent. Adults can enjoy these as well with their kids, but keep in mind that you must crawl in a small hole in the front of the bouncing area to enter the bounce house and get to the slide. This can be a bit difficult for teens and adults. The slides within these are smaller for kids and the fun factor ends at about 12.


Best Adult Bounce Houses to rent in Alvarado Ages 7 to adult

The Best teen and adult bounce houses to rent in Alvarado are Bounce House Obstacle Course Rentals. The inflatable obstacle courses are set up for ages 5 to adult in most cases but offer a challenge for even teens and adults and they race through an inflatable obstacle course bounce house that is dual laned with challenging obstacles and climbing walls until they finish with a slide at the end. The race to finish first is on! The other bounce house that is great for teens and adults are the interactive bounce house inflatable games. Interactive Bounce Houses for Teens pose a challenge and most times involve multiple players at a time making it great for groups of participants to play together. We hope this information helps to make it easier for you to decide which bounce house to rent is best for the age group you are entertaining.
History of Bounce House Rentals


Frank Scurlock was the person that was credited with creating the first bounce house or moonwalk as he called it in 1959. The first bounce house was more like a giant pillow. They called it a Space Pillow and then a moonwalk. Mr. Scurlock and his wife also created a company that many are familiar with now called Space Walk. The first jumping balloon he created had no walls and was commonly referred to as a space pillow or jumping balloon. If you think about it, the name Space Walk is a combination of Space Pillow and Moonwalk.

It was actually Mr. Scurlock's wife that came up with the idea to rent inflatable jumping houses for social events. Thus a new business was born in renting inflatable bouncy castles. Since this time, inflatables have evolved a great deal and are called many different things like jumpers, bouncers, jumping castles, bounce houses, jumping balloons, moonwalks and more. Because of Mr. Scurlock's invention, you can rent a jumper in Alvarado for your party!
Bounce House Rentals Alvarado

Bounce house rentals Alvarado from Inflatable Party Magic offer our customers a complete line of licensed and themed bounce houses to choose from as well as neutral-themed and colored jumpers to go with any party. Our equipment is cleaned and maintained to ensure your safety and complete satisfaction. We make renting a jumper in Alvarado a breeze. Inflatable Party Magic has everything you are looking for in a bounce castle with a huge number of themes to choose from that are the most popular and current such as Disney Princess bounce house, Despicable Me Minion Bounce House Rental , Mickey Mouse, Justice League, Unicorns, Paw Patrol, Frozen, Batman, Disney Cars, Football, Sports, Carnival, Circus and more. If you have a specific theme for your party in Alvarado, call our office and we can help you find an Alvarado inflatable bounce house rental that will best fit your party theme.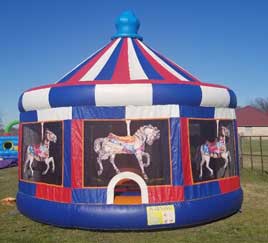 Alvarado Bounce House with Slide Rentals

Bounce House with Slide Rentals in Alvarado are a party favorite since they offer kids a variety of varied experiences. At Inflatable Party Magic, we offer Alvarado an overwhelmingly huge selection of bounce house with slide rentals with many different styles that include varied activities. The bounce and slide combos have a bounce house, climbing wall, basketball goal, and slide. Some of them even have obstacles inside. These bounce house slides in Alvarado are a favorite and will keep kids active and bouncing all day long. Alvarado Bounce House with slide for rent in Texas encourage kids to exercise in a fun way and they play all day on these inflatables since there is so much to keep them busy inside. Try one of our bounce and slide jumpers today.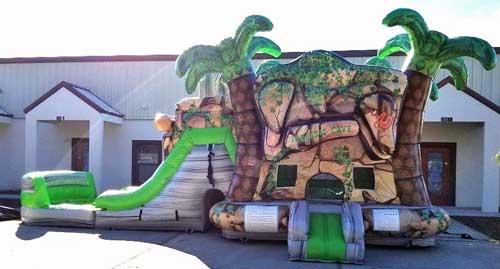 Alvarado Toddler Bounce House Rentals
Toddler bounce house rentals in Alvarado are a huge hit with toddlers and small children. Bounce house rentals for toddlers can be hard to find. We offer a large selection of them to go with many different party themes. Regular jump houses only offer a jumping experience, which can be frightening for little ones. Alvarado Toddler bounce house Rentals have an open-top concept so the kids can see the light above them and not feel closed in. Toddler jump house combos offer bouncing throughout, but the bouncing space is broken up with interactive popup characters and obstacles throughout the bouncing space. Toddler bounce houses have a small slide and climbing wall that is slightly slanted and positioned in a way that makes it easy for toddler to manage alone. Looking to rent a toddler bounce house in Alvarado, try our Mickey Park Toddler or
Toy Story
Toddler bounce house today! Let us show you why our Alvarado customers are loving our toddler inflatables. Rent a toddler bounce house in Alvarado for your next party!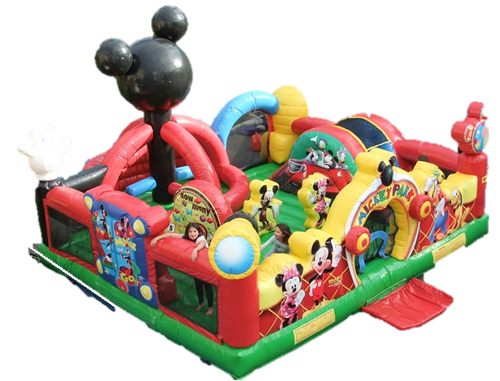 Why Should You rent a Bounce House in Alvarado from Inflatable Party Magic?
You should rent a bounce house in Alvarado from Inflatable Party Magic. We have a proven safety record and are dependable in bounce house and event rentals. Our staff are fully trained and have proven competency before they arrive for your event. If you want your party to be the best it can be with the latest, safest, and cleanest inflatable bounce house and party rental items, give Inflatable Party Magic a try. Our business offers a complete line of bounce houses to rent Alvarado, inflatable bounce house waterslide rentals, bounce house with slide combo rentals, toddler bounce house rentals, obstacle course rentals, interactive inflatable game rentals, Create A Bear Parties, tent rentals, table rentals, chair rentals, carnival game rentals, backyard game rentals, dunk tank rentals, concession machine rentals and many more party rental items. Complete party packages are offered so you can save on renting multiple items together. Check out our complete
inventory here
to see how we can make your next event a success. Inflatable Party Magic LLC is proud to be Alvarado's #1 party and event rental company.

We Rent Bounce Houses in Alvarado Tx

We rent bounce houses in Alvarado Tx to the zip code of 76009 and are your bouncy castle rental specialist. We have everything you need to create a perfect jumping party. Our business has been providing moonwalk rentals for more than 20 years so we not only stock the party rental items you need, but have the experience to guide you in creating the ultimate party. We rent bouncy houses to birthday parties, schools, churches, colleges, and corporate parties.

We also provide larger Alvarado event rentals. Parties and events are similar, but events tend to be on a larger scale. Corporate event rentals include things such as team building, staff reward events, customer appreciation rentals, and so much more. Church event rentals tend to incorporate children's events and youth events that cater to a wide variety of age groups interacting together. Our company has experience and equipment rentals you need to accomplish the task of church event rentals in Alvarado. College Event rentals are more geared to young adults that want a challenge and yet still desire the fun on a different level. Inflatable Party Magic has inflatable rentals and extreme attraction rentals to capture the Alvarado college event rental market.

Inflatable Party Magic strives to be the best at bounce house rentals, party rentals, and event rentals. We are fully insured and are state inspected annually for safety and as required by Texas State law. Our staff are fully trained and held to the highest standards and accountability in the party rental industry. Our mission is to provide the best quality equipment at the lowest prices we can offer them while maintaining a high level of customer service and satisfaction. Our friendly and professional staff will ensure that your party rentals and event rentals are delivered on time and set up safely to ensure your event is a cherished memory. Try our Alvarado Party Rentals and see why our customers rave about their experiences with our company.

We also provide Venus bounce houses to rent.
Frequently Asked Questions About Bounce Houses in Alvarado