Mechanical Bull Rental Texas
Mechanical Bull Rentals
Rent a Rodeo Mechanical Bull in DFW Texas
Looking for a Mechanical Bull to rent in DFW North Texas area? Our DFW Mechanical bull rental is one of our most popular attractions in the DFW area. Inflatable Party Magic rents Mechanical Bull rides in the DFW Texas and North Texas areas. Rent a Rodeo Mechanical Bull for your next party or event. Bring the rodeo to your party and watch the fun begin.
Are you ready to try for the 8-second rodeo bull ride? Can you hang on for 8 seconds with our multiple settings? We are the number one DFW mechanical bull ride rental company in Texas. If you have ever wanted to ride a rodeo bull now is your chance with our bull rental. Bulls for rent is what we do! You know you have always wanted to try your hand at mechanical bull riding. What is better than your own party? Let us rent a bull to your next party and see why our rodeo bull is the number one bull rental in Texas.
Mechanical Bull Rental Specifics
The Mechanical Bull rental is surrounded by a deluxe 16' x 16' air mattress. The total operating space required: 20' x 20' x 12'. The bull rental is priced for up to 3 hours for the price listed above. The Mechanical Bull Rental does require staffing from Inflatable Party Magic and is included in the per-hour rental price. After the first 3 hours, the price drops to 150.00 per hour for every hour after that. Our bull is the deluxe bull offering multiple ride settings and an upgraded landing pad for comfort and eye appeal. Book now if you would like to be sure this makes it to your event. It is great for schools, churches, and corporate events.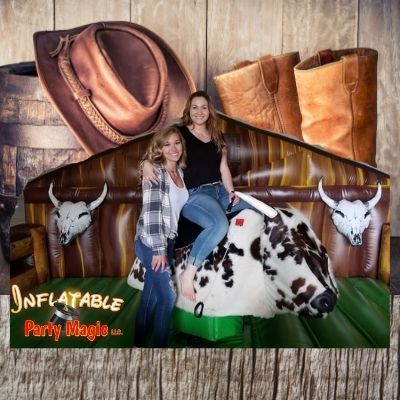 To Rent the Mechanical Bull Near Me in DFW Tx
You can now rent the mechanical bull near me in the DFW Tx area easily online! To book this Mechanical Bull Rental, you can simply click on the add to cart button, select your date and times, then simply follow the directions, and then pay your deposit. You will receive an email confirmation soon after placing your order. If you need assistance placing your mechanical bull riding rental or would like someone to complete the order over the phone for you, please do not hesitate to call us and we can complete your order and take your deposit over the phone. Inflatable Party Magic is family-owned and operated, and we want to make sure you feel right at home in using us to make your party perfect. We look forward to helping you take your event to the next level with our mechanical bull riding! Ready to Cowboy Up?
Are you having a rodeo themed party in the DFW area? We rent the rodeo mechanical bull to make your rodeo party the best. Just rent a mechanical bull to create the rodeo! We can make your rodeo mechanical bull rental the best experience ever with our trained staff.
Are you worried you don't know how to ride a mechanical bull? No need to stress. You don't need to know how to ride the mechanical bull. It is for an overall fun experience and we will help you learn how to ride our bull ride rental. There are multiple settings our participants can enjoy and our operators can help you learn a few things to make it more fun and your ride on the bull last longer. Riding a mechanical bull has never been as much fun as we make it.
Looking for some more extreme fun? Try our
Zorb Ball Track with Hamster Ball Rentals
or our
Virtual Reality Roller Coaster Rental
.
Rent DFW Mechanical Bull Ride Now
DFW Texas Mechanical Bull Rentals


Check out our video for Mechanical Bull Rentals in DFW Texas. Inflatable Party Magic provides the mechanical bull riding fun and you provide the guests.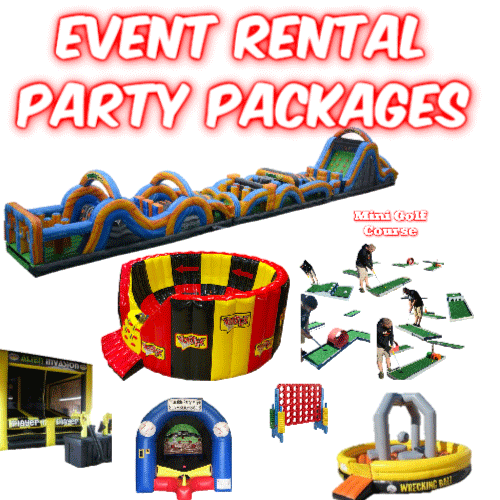 DFW Event Rental Packages
Looking for the perfect add-on to the mechanical bull rental? Our event rental packages an complete your event with just the click of one button. Check out all of the interactive game rentals and entertainment package rentals to make your bull rental complete. These packages combine interactive game rentals to step up the competitive side along with backyard games, tents, rock climbing wall, and more to create a dream package for corporate events, church youth events, church children ministries, school events, college events, and more.
Event Rental Packages Texas
Looking for other Event Rental items to add to your Mechanical Bull Rental?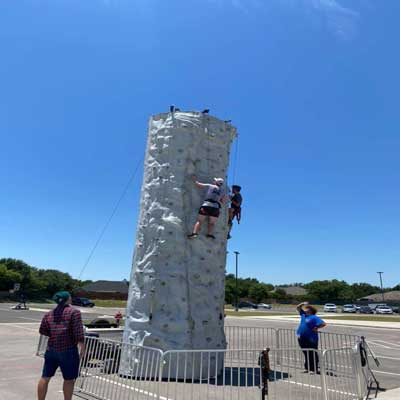 DFW Texas Rock Climbing Wall Rental
Ready to rent a rock climbing wall in The DFW North Texas area? Inflatable Party Magic rents rock climbing walls. This is the perfect addition to your Mechanical Bull Rental.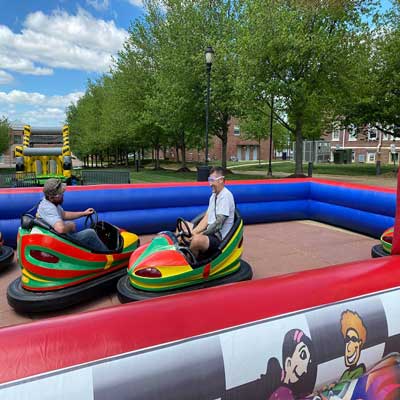 DFW Texas Bumper Car Rentals
Texas bumper car rentals provide something different for your event rentals. Wanna bring some excitement to your event? Rent our bumper cars in Fort Worth and DFW Texas area to see your attendees line-up again and again.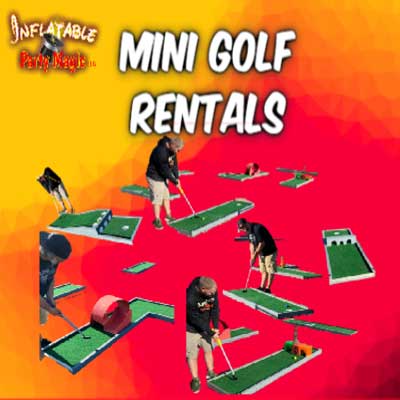 DFW Mini Golf Rentals
Try our 6 hole mini-golf rentals in the Fort Worth and DFW Texas area. We offer 3 holes, 6 holes, and 9 holes of mini-golf. The Six hole is a great addition and an in between game for event rentals.
We rent mechanical bulls in DFW Texas:
We rent mechanical bulls in DFW Texas and deliver
Fort Worth mechanical bulls
,
Benbrook Mechanical Bulls
,
Arlington mechanical bulls
,
Midlothian mechanical bulls
,
Burleson mechanical bulls
,
Mansfield mechanical bulls
,
Weatherford
,
bulls to rent Willow Park
,
Cleburne mechanical bulls
,
Waxahachie mechanical bulls
,
Granbury mechanical bulls
,
Crowley mechanical bulls
,
Alvarado mechanical bulls
,
Aledo mechanical bulls
,
Grandview mechanical bulls
,
Maypearl mechanical bulls
,
Grand Prairie mechanical bulls
, mechanical bulls Joshua, mechanical bulls Godley, mechanical bulls Everman, Southlake mechanical bulls, mechanical bulls Venus, , Cedar Hill Mechanical Bull Ride Rentals, bulls to rent in Hillsboro, and mechanical bulls near you.

We rent mechanical bulls to the Texas counties Johnson County, Hill County, Ellis County, Hood County, Somervell County, Bosque County, and Tarrant County.

Let us deliver a DFW Mechanical Bull Rental to your next event!