Corporate Event Rentals Fort Worth, Texas
Corporate Events & Company Picnic Rentals in Fort Worth and DFW Texas
Fort Worth Corporate party rentals are easy with Inflatable Party Magic. Are you Looking for DFW corporate events rentals, corporate picnics, grand openings, employee appreciation days, holiday parties, family days, customer appreciation, team building, or team bonding rentals n Fort Worth? We rent to businesses and provide corporate party rentals to the
Fort Worth
Texas and surrounding areas. Looking for corporate event rentals in Fort Worth, Texas? Look no further than Inflatable Party Magic! Our rentals will take your team building and corporate entertainment to the next level of fun. Contact us today to learn more.
Corporate party planning DFW is made simple with our company. Let us help you plan your Fort Worth corporate event rentals with just a click of a button. Looking for employee appreciation party entertainment? We can help you entertainment for employees and activities for all type of corporate parties. We offer rentals of tents, tables, chairs, concession machines, large interactive inflatables for team building, rock climbing walls,
Euro Bungee Trampoline Rentals
, trackless train,
Mini Golf Course Rentals
, games of skill and competition,
Obstacle Course Rentals
, VR (virtual reality) roller coaster, and so much more.
Our company can bring the party to you or even help you find a location to have your event. We have working relationships with many venues.
Inflatable Party Magic can help you build custom corporate event rental packages to make your planning easy and meet your specific needs. We realize their are different budgets and different sized events that companies plan for. Corporate events require a certain level of attention and expertise. We have over 20 years experience in the party rental industry and can offer great ideas for your corporate event rentals. Give us a call today and let us help you plan the perfect corporate party or event. We have some pre-made event packages and add to them all the time. Check out our event packages.
If you are having you event rental a city park, we are fully insured and are approved to setup in
Fort Worth City Parks
, If you are having your event in a park we are not already an approved vendor in, that is normally not a problem as we carry more than the state required insurance coverages and are state law compliant on amusement rental inspections in Texas.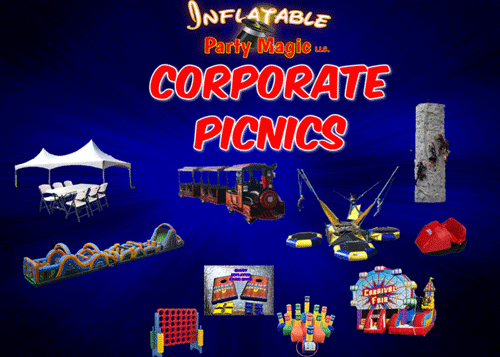 Corporate Picnics
Are you planing a company picnic in the Fort Worth or DFW Texas area? Inflatable Party Magic has exactly what you need to entertain and keep your guests comfortable. Company picnic rentals normally include tables and chairs, tents, and entertainment. Our company can provide entertainment for children, teens, and adults. This makes for a very well rounded company picnic for your staff and their families. Most picnics do incorporate the family members of their staff as well to promote family within their organizations. We completely understand and embrace this concept so we can help you build the best corporate picnic package for your employees and their families. It is always fun to add a Rock Climbing Wall and a
Trackless Train Rentals
since those two items will capture teens and adults as well as small children. A dunk tank is always a good choice as well. Everyone loves a chance to dunk their supervisors. Don't forget to add the table and chair rentals or the tent rentals to keep your guests comfortable. Call us today for help or visit our categories below to build your own package.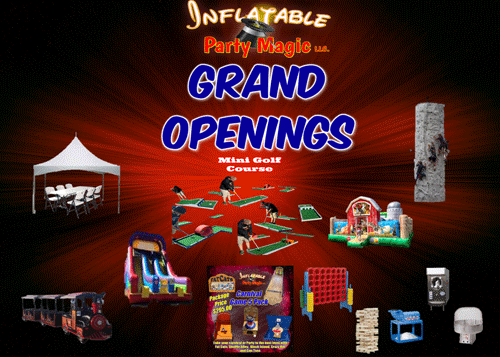 Grand Openings
Grand Opening Event Rentals DFW and Fort Worth are exciting and very important to the initial opening and success of your new business. We completely understand this and take your business grand opening or re-grand opening seriously. Inflatable Party Magic has rental items that will take your grand opening event from average to extremely magical. Most companies forget to focus on kids when they open a new business. Face it, most of your customers will have kids and it will be more enticing them to attend your event, if you have activities that specifically appeal to their children. The activities that we offer do not just cater to children as we have activities to challenge and entertain teens and adults as well. Most people are kids at heart and you can get their full attention by providing games and activities that adults will enjoy along with their children. The activities we can offer you can be very large and draw attention from quite a distance. Let us help you put your grand opening event together today!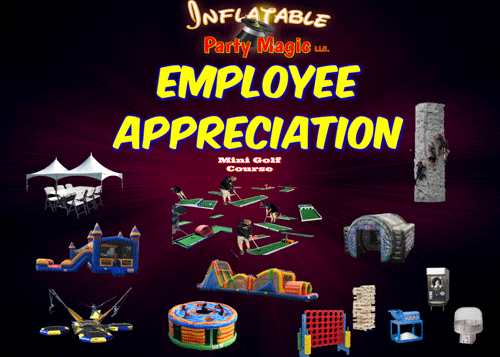 Employee Appreciation
Employee Appreciation Event Rentals Fort Worth and DFW Texas are among the most popular of all corporate events. Sometimes it is hard to decide what to do for employee rewards and appreciation. Some companies do monthly or annual safety rewards and some just do annual appreciation for their staff. Adding fun to these events and not just food will help boost the team concept and employee retention. You can add simple and inexpensive fun with just small games to encourage healthy competition between employees or go all in with large obstacle courses, rock climbing walls, dunk tanks, and bungee trampolines to really amp up the fun and excitement for your employees. Tables and chairs are always a necessity at these types of events and we offer a variety of those as well to make your event totally awesome.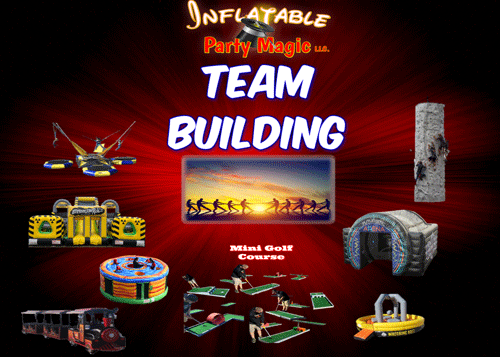 Team Building
Corporate Team Building in the DFW Area has become a very desired activity to foster employee retention and encourage relationship building within your team of employees. Are your employees lacking that team spirit or just a bond that would make your company more successful? After all, your company is only as good as your team of employees. Adding activities that engage employees and make them have fun and work together for just one day can have a lasting impact and change the dynamics of your company. Inflatable Party Magic can bring the team building to you. We offer obstacle courses,
human foosball
, rock climbing walls, euro bungees, mini golf, sports games, dunk tanks, and more to challenge them and make them work together in teams. Imagine ending the day with a trackless train ride where all of your employees are together riding and remembering the events of the day. Need a team building coach? We can provide one to help guide your activities.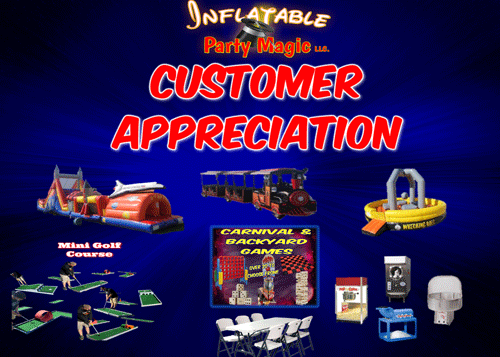 Customer Appreciation
Customer Appreciation Event Rentals in Fort Worth and the DFW area are extremely important to companies. This is how you express to your customers how much you appreciate their support and contributions to your business. Do it in a big way and make it a family event. Anytime you can incorporate family into your appreciation events, your customers become more devoted to you and appreciate that sense of overall family. Inflatable Party Magic has helped with many customer appreciation events over the years and we have the most success with those that involve entertainment for children, teens, and adults. Especially when we incorporate events that get families enjoying time together and foster an atmosphere of togetherness. We can do that with our trackless train, games, obstacle courses, interactive inflatables, concessions and more. We can easily work with almost budget large or small and help you maximize your dollars for the must fun you can squeeze out of them. Our company has learned what works best for our customers and theirs.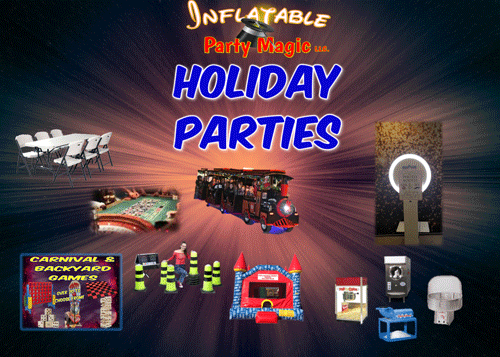 Holiday Parties

Holiday Party Rentals in the Fort Worth and DFW area are a necessity for most companies. The problem is deciding what to offer at these parties. Inflatable Party Magic can offer fun and memories. Most holiday parties start with food and a photo booth. You want to capture those employees and their guests when they walk through the door with a photo booth and memories that they will have forever of your event. Then they usually make their way in for food, music, and fun. We can help you out with rentals of the photo booth, sound system, tables and chairs, frozen drink machine, casino games, games of skill, and more. Do you add kids to your holiday parties? Don't forget the inflatable fun to keep them occupied. Games of skill can keep both the kids and adults happy. Our company can provide caters as well if you need help with the food. Check out our many options for holiday parties made easy.
View Our Selection of Corporate Event Rentals Fort Worth
Inflatable Party Magic has so much to offer your DFW and Fort Worth corporate event rentals. You will find all of our categories and items below to view what we can offer your company parties and events. The most common rental items used for corporate events are the
Extreme Attractions for corporate parties
such as our
Rock Climbing Wall Rentals for corporate parties
, Toxic Meltdown Game, Euro Bungee, and Virtual Reality (VR) Roller Coaster, Mini Golf Courses, Obstacle Courses,
Zorb Ball Track Rentals
for corporate parties, Trackless Trains, Interactive Games, Photo Booths, Carnival and Backyard Games, Tents, Tables and Chairs. You can also choose water slides, dunk tanks, and more. You can click on an of the categories below and view what we have to offer in each. We feel you will find everything you are looking for.
If you are having a
corporate party or event in Burleson
,
Mansfield Corporate Events
, or
Midlothian corporate event rental
we deliver corporate party rentals to those areas of the DFW Texas area as well. Let us help you plan your Burleson corporate event,
Fort Worth Corporate Parties
corporate event,
Arlington
Corporate Event, Mansfield Corporate Event, Midlothian Corporate Event, Waxahachie Corporate Event, Alvarado Corporate Event, Cleburne Corporate Event, Aledo Corporate Event, Benbrook Corpoarate Event, Weatherford Corporate Event, or Granbury Corporate Event. We are the best at planning employee picnics and employee appreciation and reward parties. We provide the fun and get them working as a team in no time. Check out everything we offer for
DFW Events
.
Corporate Event Rentals Fort Worth,Texas
Check out this video is you are having a Corporate Event,
church youth event rentals
, or Church Children's Event in Fort Worth, Arlington, Mansfield, Burleson, Aledo, Midlothian, Waxahachie, Cleburne, or Granbury? We can help you put it together.
Inflatable Party Magic has over 19 years of experience in helping corporate managers put together the perfect company picnic, employee appreciation event, corporate team building, or customer appreciation events. We would love to help you make your corporate party the best party your company has had.
Church Events are where we started. Our company has everything you need to make the best church youth group event. We have been working with youth ministers and children's ministers for year to help them select the perfect pieces to complete their event and provide the most fun entertainment for the budget they are working with. Inflatable Party Magic can put together packages for multi-day church camps and more. Give us your budget and we will maximize the fun for you!
We offer rentals of obstacle courses, interactive inflatables, mini-golf, trackless trains,
Toxic Meltdown Game for corporate parties
, rock climbing walls, euro bungee trampolines, bounce houses, carnival games, concession machines, tables and chairs, tents and more.
If you are having a festival or carnival and need rentals, checkout our
Carnival Ride Rentals
webpage.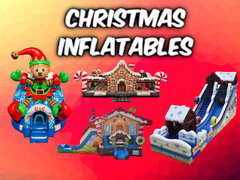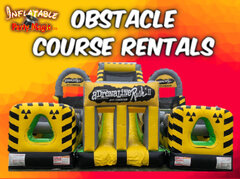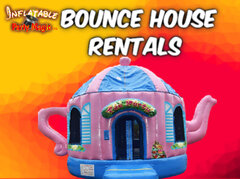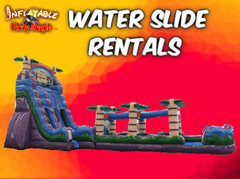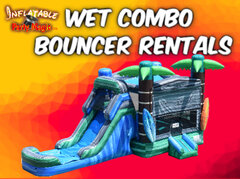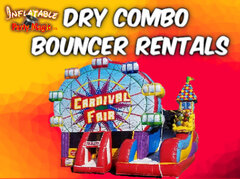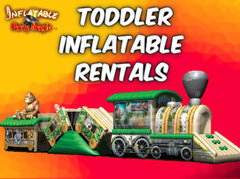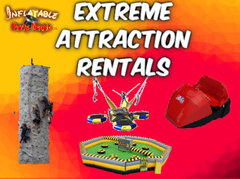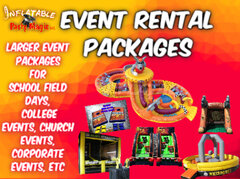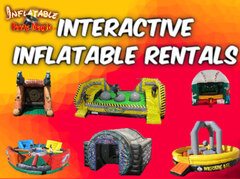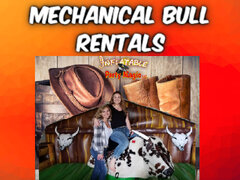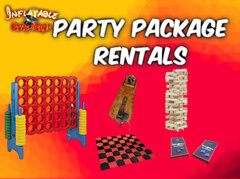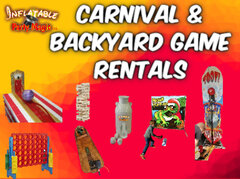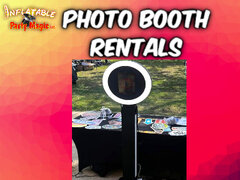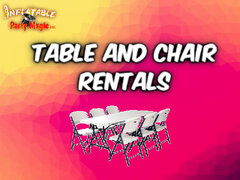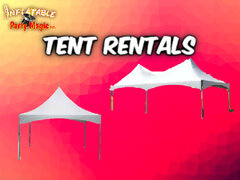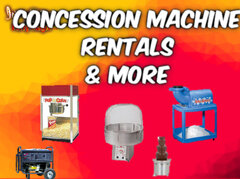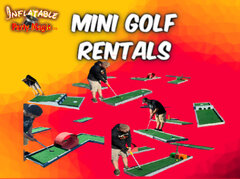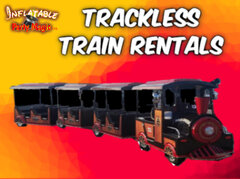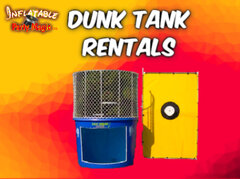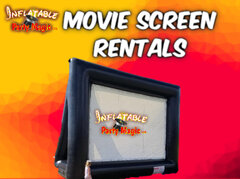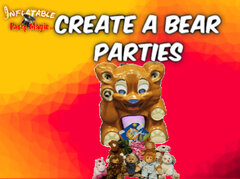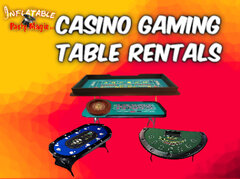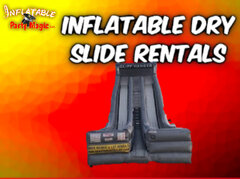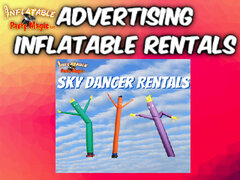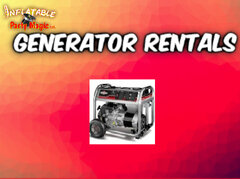 Fort Worth Corporate Event Delivery Area For Inflatable Party Magic LLC
Inflatable Party Magic delivers corporate event rentals to the Fort Worth Texas zip codes of 76126, 76140,76134, 76133, 76163, 76132, 76109, 76119, 76129, 76130, 76110, 76116, 7612, 76195, 76107, 76147, 76113, 76193, 76150, 76199, 76196, 76198, 76102, 76101, 76127, 76114, 76137, 76179, 76112, 76108, 76106, 76131, 76148, 76111, 76135, 76104, 76164, 76120, 76103, 76118, 76177, 76155, 76129, 76122, 76124, 76136, 76161, 76166, 76181, 76185, 76191, 76192, 76197, and 76071.
We also do corporate event rentals in Burleson, Southlake, Midlothian, Waxahachie, Cleburne, Granbury, and more for corporate party rentals. Inflatable Party Magic can help with all of your corporate event needs. DFW Corporate event rentals are one of our many specialty areas in the Fort Worth Texas area that we love to service and show you how we can help you make your event shine.
We provide event rentals to the Texas cities of
Fort Worth
, Dallas,
Grand Prairie
,
Southlake
, Benbrook, Aledo, Weatherford, Cedar Hill, Flower Mound, Crowley,
Granbury
,Cleburne,
Midlothian
, Venus, Waxahachie, Red Oak and more.