Inflatable Obstacle Course Rentals- Top Rated Obstacles for Challenging Fun!
Rent an Obstacle Course in DFW Texas
Inflatable Obstacle Course Rentals
from Inflatable Party Magic are the best obstacle course inflatables to rent if you are trying to entertain someone that is competitive. If you want the the best obstacle course, we can help! Our selection of obstacle courses is unmatched. We rent obstacle courses to the DFW Texas area.
Inflatable Obstacle Course Rentals
are great rental options for large events, churches, colleges, schools, and even birthday parties. Check out our inflatable obstacle course rentals below. Inflatable Party Magic offers a huge selection of obstacle courses to rent for every age range and skill level including obstacles for small children, toddlers, teens, and adults. We even rent obstacle course bounce houses. You have come to the right place for the #1 inflatable obstacle course rentals near me. You will not find a better selection of obstacle course rentals in Texas. Our products and services are second to none. You can trust Inflatable Party Magic with your obstacle course rental! Our company has 20 years experience and highly trained staff to ensure a safe and secure experience.
  Obstacle Course Rentals
Hours for Obstacle Course Rentals
Displayed price is for up to an 8 hour obstacle course rental.
Inflatable Party Magic still offers 8 hour rentals for the same price most companies charge for 4 to 6 hour rentals.
Choosing more than 8 hours will add 7% per hour to your obstacle course rental order.
Rat Race Giant Obstacle Course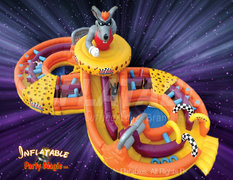 114 Foot Long Training Camp Obstacle Course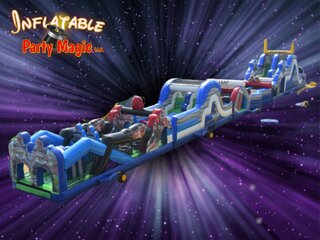 100 Foot Radical Run Inflatable Obstacle Course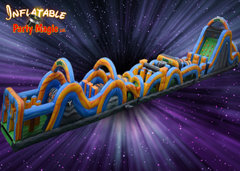 100 foot Camo Bootcamp Obstacle Course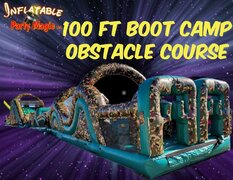 Toxic Adrenaline Rush Inflatable Obstacle Course Rental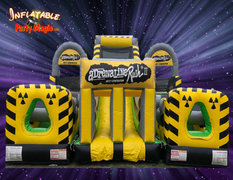 83ft. Extreme Rush Obstacle Course-3 piece obstacle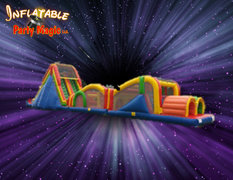 X Factor Inflatable Obstacle Course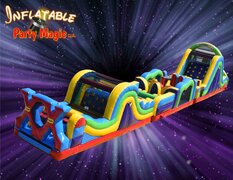 60ft. Camo Obstacle Course- 2 piece obstacle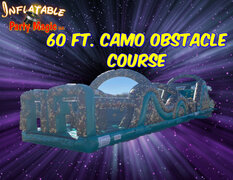 52ft.Endzone Obstacle Course- 2 piece obstacle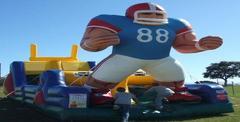 Excalibur Obstacle- 2 piece Obstacle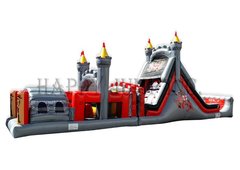 52ft.Space Shuttle Obstacle Course- 2piece obstacle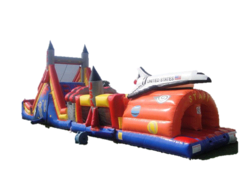 50ft.Zip It Obstacle Course Inflatable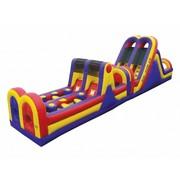 38ft. Obstacle Course- 2 piece course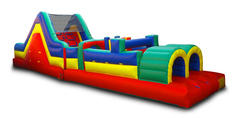 Jungle Train Toddler Obstacle Course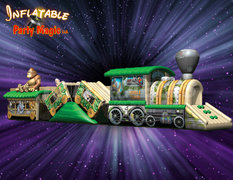 Tropical Water Obstacle Course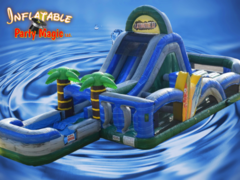 Rainforrest Obstacle Course Water Slide Rental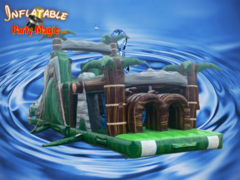 Bumper Car Rental Texas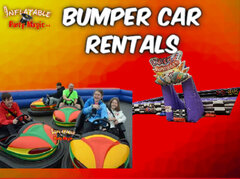 Toxic Meltdown Game Rental Texas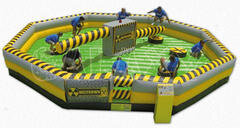 Zorb Track and Hamster Ball Rental Texas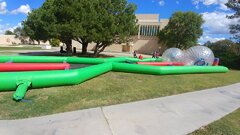 9 Square up Game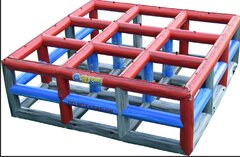 Inflatable Obstacle Course Rentals are Great for Parties and Events in DFW Texas
Inflatable obstacle course rentals are the ultimate adult inflatable bounce house rental. Adult obstacle course rentals are our larger obstacle courses. The
50 ft. zip it obstacle
is a great adult course with its challenging climbing walls. We rent blow-up obstacle courses for toddlers also. Inflatable Obstacle courses are great for ages 2 to adult. You just have to choose the correct
obstacle course bounce house
as they are made for different age and skill levels. Obstacle course bounce house rentals have become the most requested inflatable for birthday parties and events. Corporate events have taken blow-up obstacle course rentals to a new level of entertainment for their events. For smaller kids the obstacle course bounce house rentals are great. We also offer toddler obstacle course rentals. Let us bring a bounce house obstacle course to your church youth party and watch the excitement build like no event before. The level of competition that inflatable obstacle course rentals bring to an event is what makes them so popular. Who doesn't like a challenge? We have the best inflatable obstacle course to rent for your event. We rent inflatable obstacle course options with a huge selection is unmatched in the DFW area.. Rent an inflatable obstacle course inflatable challenge at your next party or event to take it to the next level of fun!
You can Trust Inflatable Party Magic!
Inflatable Party Magic is a name you can trust to rent an obstacle course! Don't take our word for it though! Our customers have left over 500 5-star reviews talking about our products and services. You can Click the Google Map Review link to view what our customers have to say for yourself.
Customer
reviews like Chastity M.
"Great place to get iinflatables and more. They were super amazing amd kind. They kept in touch and showed up in a good time before the event. My daughter has now had their inflatables 2 years in a row and has loved them. Will continue business each year and now its about to be twice a year ;)".
Our company is insured and inspected and sanitizes all rental equipment after every use for your protection. We want your experience of renting an obstacle course to be excellent!!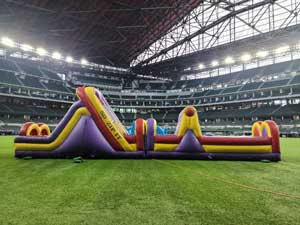 Why Rent an Obstacle Course?
Inflatable Obstacle Course Rentals near me
provide the perfect addition to parties for teens, adults, After-Proms, College Events, Middle School, Corporate Parties, and Elementary school functions and field days. Rent an obstacle course to add fun and excitement to any type of party! At Inflatable Party Magic, Inflatable obstacle course rentals are our specialty and they offer exactly what you want in the way of inflatables that challenge all different age levels. Bounce house obstacle courses are a great way to get teens up, moving, and challenging each other in a good way. Trying to find activities for teens and adults can be really difficult, but we have the answer. Give one or some of our Bouncy obstacle course rentals and interactive game rentals a place at your next event and watch the competition begin. Rent Obstacle Course inflatables for kids, teens, and adults. Obstacle course inflatable rentals are great for all ages. Inflatable Party Magic offers many obstacle course sizes and challenges so you can find the right obstacle for your event and crowd. Many customers add
interactive inflatable game rental
to their obstacle course order to complete their event. Also try our
Zorb Ball Track with Hamster Ball Rentals
. If you are looking for an adult obstacle course rental, try out the
Radical Run Obstacle Course
for the ultimate adult challenge. We also have great teen obstacle course rentals such as the Toxic Adrenaline Rush obstacle. Inflatable Party Magic even offers a
toddler bounce house obstacles
such the Jungle Train Obstacle Course and toddler bounce house combos. Looking for the famous Adrenaline Run Obstacle Course? We have it. Check out our Toxic Adrenaline Run Obstacle Course. It is the Adrenaline Rush Obstacle with the updated toxic theme. Check out this obstacle and see what everyone is raving about. Obstacle courses are the best all around rental for any event.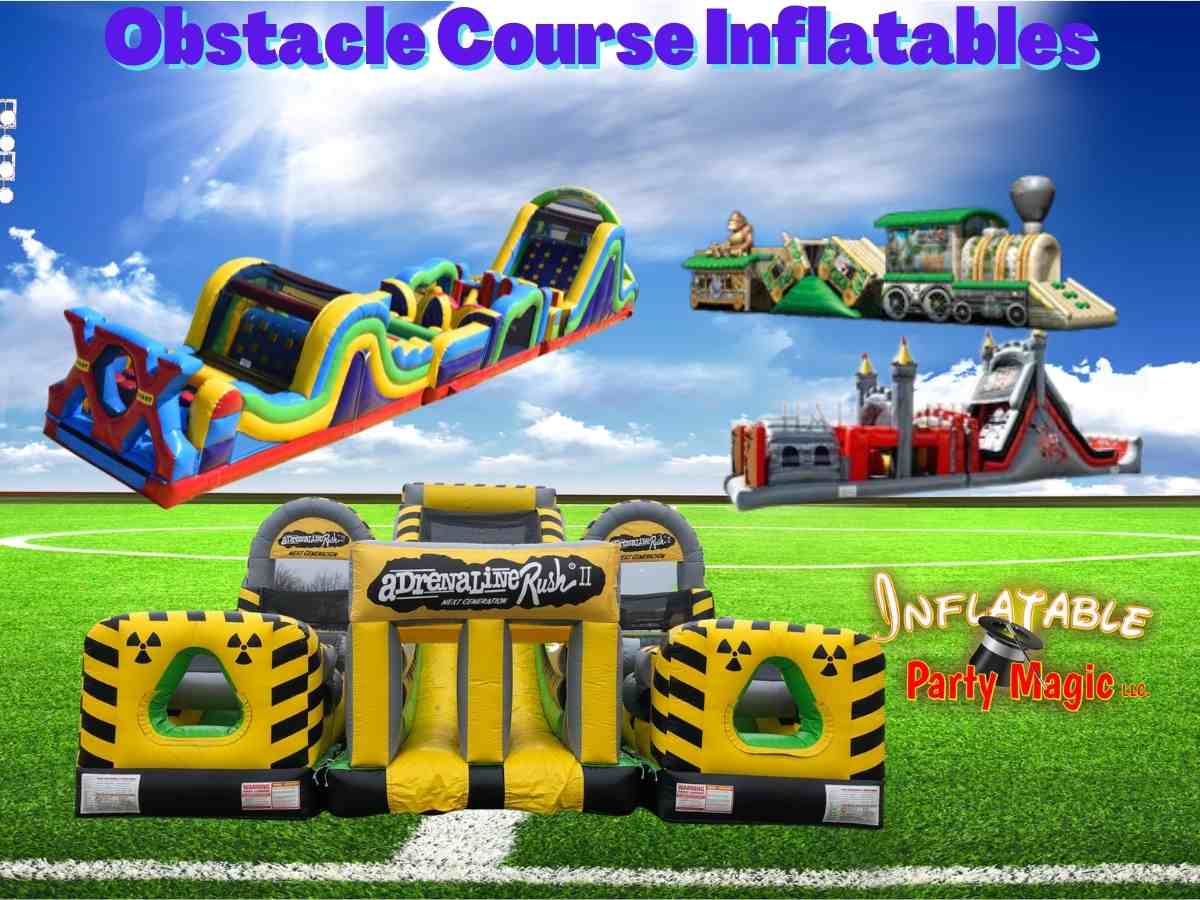 What is an Obstacle Course Inflatable Rental?
Obstacle Course inflatables will test your skill, speed, agility, and physical stamina at every level. Our obstacle course inflatable rentals are all double laned so that competitors race through them to see who can manipulate all the obstacles and climbing wall the quickest to finally get to slide to the finish. Competitors will want to try over and over so they can get better and faster through the obstacle course inflatable. Inflatable Party Magic has a huge selection of obstacle course inflatables to rent at different sizes and price levels to choose from. learn more about
obstacle course inflatables
from pinterest. You will not be disappointed in what we have to offer! Obstacle course inflatable rentals are often referred to as adult bounce house rentals. Obstacle course inflatables are preferred by teens and adults. Church youth groups use these for a large part of their entertainment. One of our best is the
X Factor Obstacle Course Infatable
.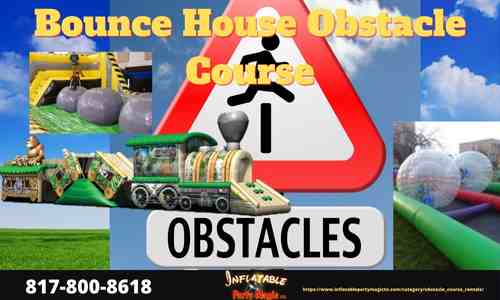 Bounce House Obstacle Course for Large Group Entertainment:
Bounce House Obstacle Course
rentals are a great choice for school, church, corporate, and large city events. Inflatable bounce house obstacle courses are used at school field days to encourage healthy and fun competition. We do many school
fall festivals
and reward days as well with bounce house obstacle course. Be sure and book field days and year-end parties early as we service a large number of schools and most of the schools we service do multiple events during the months of April and May and tend to book out early. For smaller kids, checkout our
38ft Bounce House Obstacle Course
. Church youth and children ministries also love the inflatable bounce house obstacle course for their functions and special events. Vacation Bible School is also a great time to rent obstacles. Don't forget to book early for Church fall festivals as most fall festivals occur during October, which is our busiest time of the year other May. We rent obstacle courses very heavily during October and May so you want to reserve your rentals early. Corporate and City Events use the interactives to get attention for their events and entertain children, teens, and adults. Obstacle course bounce house rentals make great events for corporate team building. Don't forget to add tents, tables, chairs, dunk tanks,
bounce house rentals
,
Toddler Inflatable Obstacle Course Rentals
, or games to these events to make them complete and bring in the most fun and attendance to your events.
Extreme attraction obstacle course rentals
are also great additions to big events.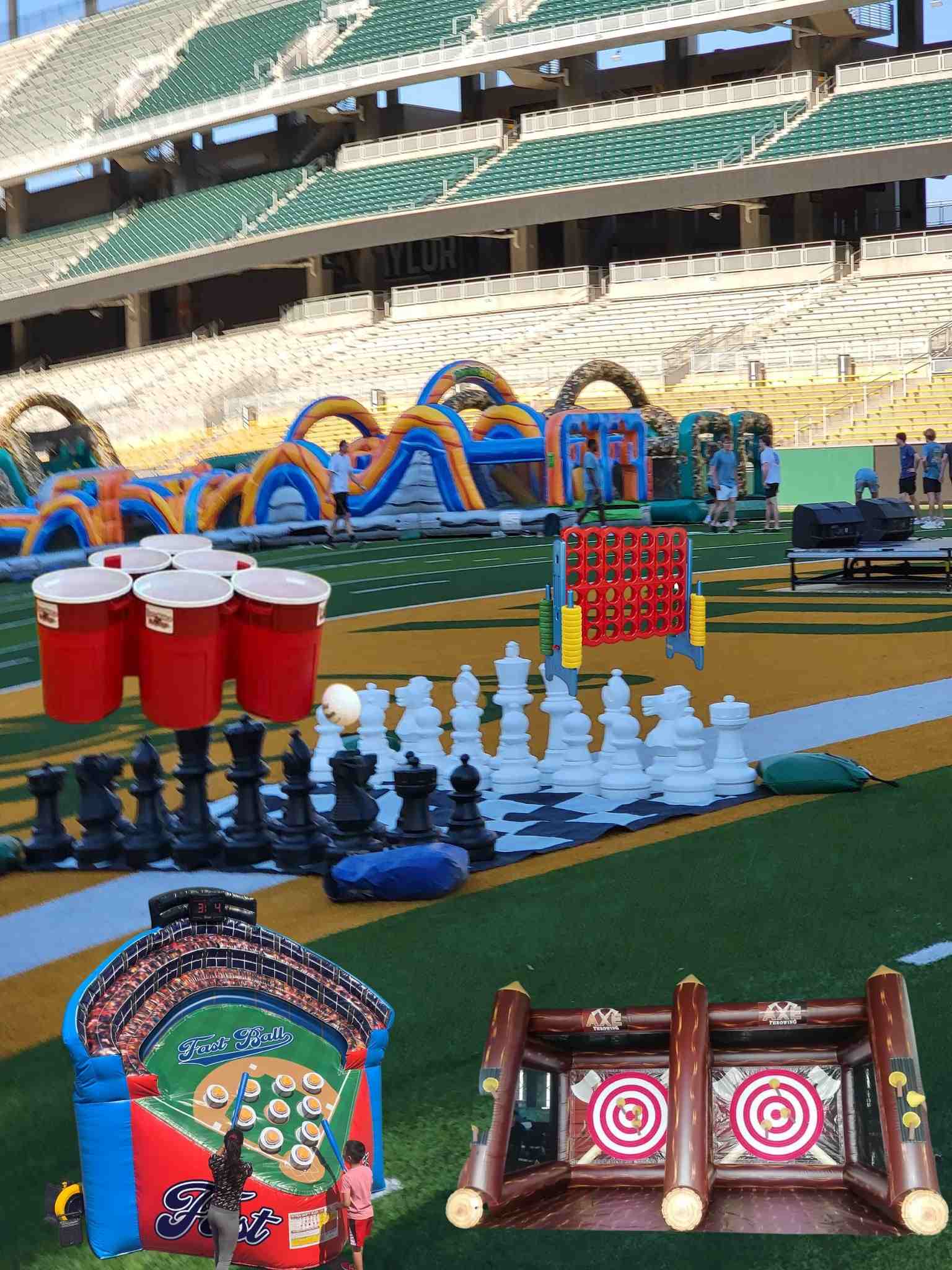 Add Additional Party Rentals to Your Bouncy Castle Obstacle to Complete the Fun:
How to Rent an Inflatable Obstacle Course:
Want to add more to your bouncy castle obstacle course? A great addition is always tables, chairs, party games, cotton candy machines, popcorn machines, snow cone machines, photo booth rental, dunk tank, airbrush tattoos etc. Inflatable Party Magic offers everything you need to make your party rental or event rental a completely magical success. You can add items or party packages to complete your party needs with just a simple click of the button. Party games are very low in cost to add to your event, but high in value and entertainment. Party Extras offer that special party accent to keep the kids occupied and fully entertained.

It is simple to rent your inflatable obstacle course online. If you don't like to book things online, please feel give us a call and we will be happy to book your party rentals for you. If you choose to book online, you will choose your date and event times and then simply answer all the questions and provide a $50.00 deposit to secure your rental quickly and easily online.
Want to Rent an Inflatable Game to go with your bouncy obstacle course?
Inflatable Game Rentals are the perfect addition to your bouncy obstacle course rental. We have sport themed games such as football toss, basketball shoots, field goal kicks, soccer darts, and many other competitive games sch as human foosball. Check out our full line of Inflatable Game interactives by clicking below. Inflatable Games paired with a bouncy obstacle course will make your event complete and fun for everyone!

We look forward to providing the Party Fun at your next event!
Inflatable Game Add-on for Bouncy Obstacle Course Rentals
Obstacle Course Rentals DFW
Ready to rent an obstacle course near me in DFW Texas? Our DFW obstacle course inflatables are awesome for event rentals and birthday party rentals. Checkout our video and see what we have to offer.
We rent Inflatable Obstacle Courses to DFW Tx

We rent inflatable obstacle courses to DFW Texas cities of Cleburne, Keene, Alvarado, Burleson, Midlothian, Maypearl, Crowley, Godley, Joshua, Lillian, Granbury, Glen Rose, Acton, Tolar, Lipan, Aledo, Fort Worth, Southlake, Trophy Club, Rio Vista, Grandview, Venus, Waxahachie, Red Oak, Cedar Hill, Whitney, Covington, Itasca, Blum, Hillsboro, Kopperl, Morgan, Arlington, Mansfield, Kennedale, Everman, Rendon, Briar Oaks, Benbrook, River Oaks, Kennedale, Forest Hill, Grand Prairie, Weatherford, Cresson, and other cities in the following counties: Johnson County, Hill County, Ellis County, Hood County, Somervell County, Bosque County, and Tarrant County. Let us make your next event a magical success!
Frequently Asked Questions