Aledo Water Slide Rentals From Inflatable Party Magic for a Splashing Good Time!
Water Slides for Rental Aledo
Get ready for a splashing good time with Inflatable Party Magic's Aledo Water Slide Rentals! Our water slides are the perfect addition to any summer party, backyard barbecue, or outdoor event.
With Inflatable Party Magic, you'll get more than just a water slide rental. You'll get endless hours of entertainment and excitement for you and your guests. Our water slides are designed with safety in mind, ensuring that your kids can have all the fun they want without any worries. Our selection of Aledo Water Slide Rentals are not just any ordinary water slide rental options. Our selection of water slides bigger, better, and more thrilling than anything you've ever seen before! With bright, eye-catching colors and exciting designs, our water slides are sure to make a splash at any event.
And the best part? You don't have to worry about a thing! Our team of experts will handle everything from set up to take down, so you can sit back, relax, and enjoy the party.
So why settle for a boring backyard party when you can have a blast with Inflatable Party Magic's Aledo Water Slide Rentals? Book now and make your next event a magical memory!
  Water Slides
Hours for Water Slide Rentals
Displayed price is for up to an 8 hour water slide rental.
Inflatable Party Magic still offers 8 hour rentals for the same price most companies charge for 4 to 6 hour rentals.
8.5 to 12 hours just adds 7% per hour to your water slide rental order
$50.00 for Overnight Rental (pick-up after 8:00am following morning)

Please note: Water Hoses are not provided for your water slide rental. You must provide your own water hoses (enough to get from your water outlet to where you want to set the water unit)
Grow water hoses will not supply enough water pressure to correctly operate most water slide rentals. (grow water hoses are the ones that are small and coiled and expand as you stretch and add water) You will have to have other water hoses available if you typically use grow hoses.
Tropical Water Obstacle Course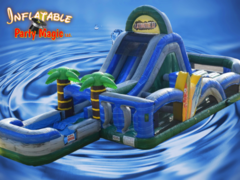 Rainforrest Obstacle Course Water Slide Rental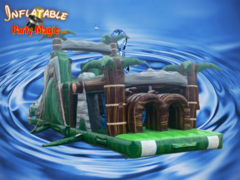 24 ft. Tall Tropical Oasis Water Slide Rentals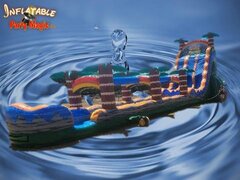 24 ft. Twin Turbo Waterslide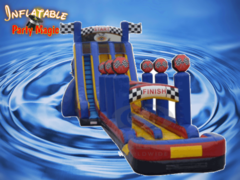 24 ft. Free Fall Water Slide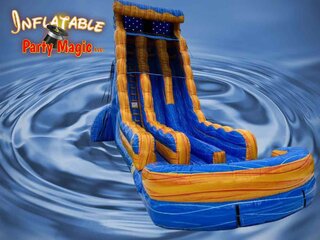 24 ft. Scream Water Slide Rentals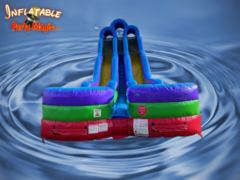 22ft. Tiki Plunge Water Slide Rental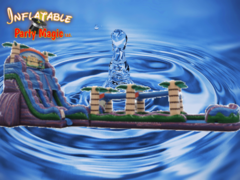 22ft. Pipeline Inflatatable Water Slide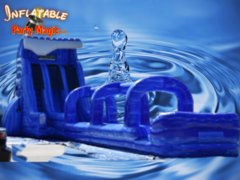 20 Foot Tall Caribbean Inflatatable Water Slide with Pool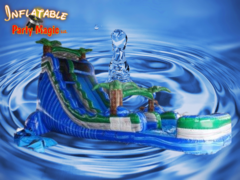 20ft. Caustic Drop Extreme Water Slide Rental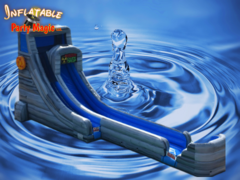 20 ft tall Midnight Fire Water Slide Rental with pool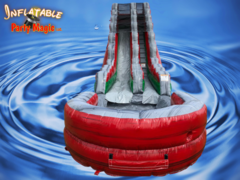 20 Foot Tall Titanium Waterslide with pool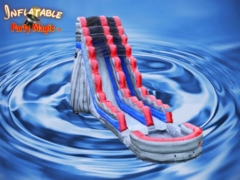 19 ft Monster Wave Dual Lane Water Slide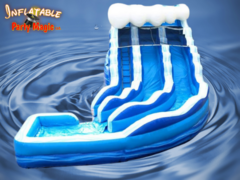 18' Lava Rush Dual Laned Waterslide with Pool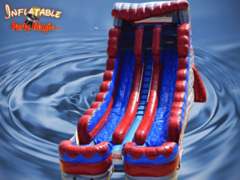 18 Foot Tall Plummeting Lava Double Lane Water Slide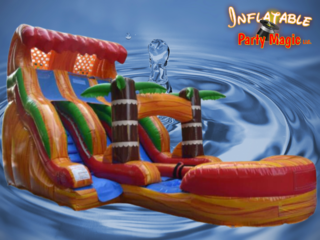 18 Ft Tall Tidal Wave Inflatable Water Slide Rental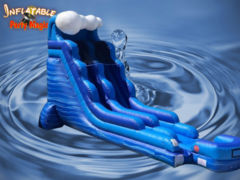 18 Foot Tall Purple Crush Water Slide with Pool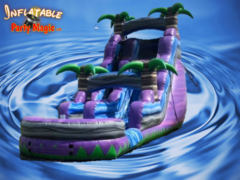 18 Foot Tall Blue Crush Water Slide Rental with Pool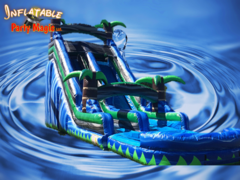 18 Foot Tall Super Storm Inflatable Water Slide with Pool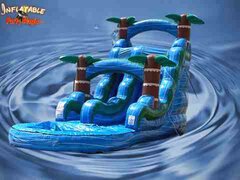 Aloha 18 foot tall Water Slide with Pool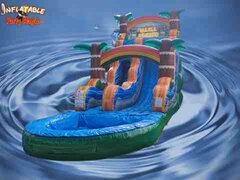 17 foot tall Ocean Inflatable Waterslide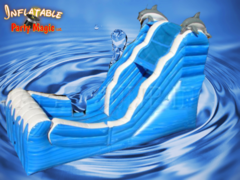 16 foot tall Baja Waterslide Rental with Pool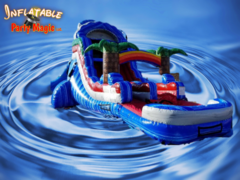 16 ft tall Mermaid Water Slide Rental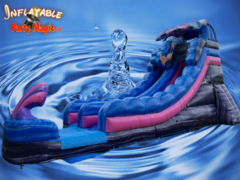 15ft Cyclone double lane water slide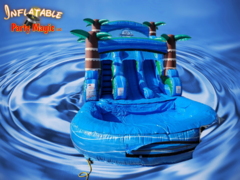 15 Foot Tall Double Jeoparty Water Slide Rental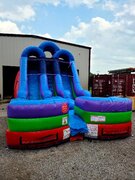 15 ft Lego Adventure Water Slide Rental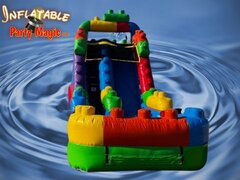 15 Foot Tall Race Car Waterslide Rental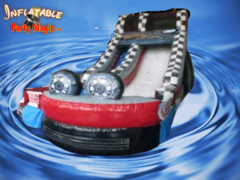 15 ft tall Nuclear Water Slide Rental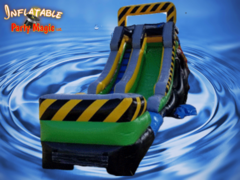 15 Ft Tall Super Slide Waterslide Rental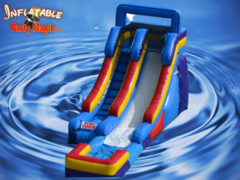 15 ft tall Lil Splash Inflatable Water Slide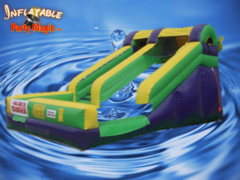 15 foot tall Ahoy Mate Pirate Ship Inflatable Water Slide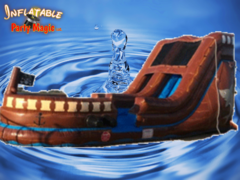 12 foot Wave Inflatable Water Slide Rental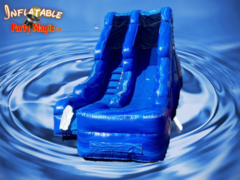 Hawaiin Slip N Slide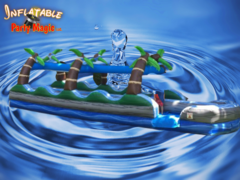 Competition Slip N Slide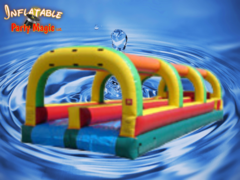 Blue Marble Slip N Slide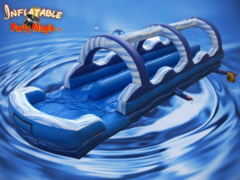 Wild Splash Slip N Slide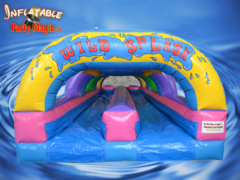 Tropical Rampage Bounce House with Double Water Slide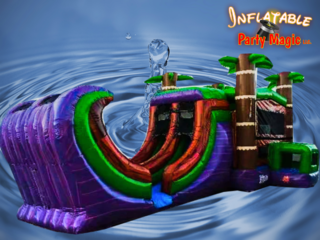 Jurassic Dinosaur Water Slide Combo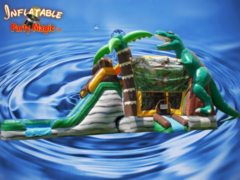 T-Rex Jurassic Dinosaur Bounce House with Double Lane Slide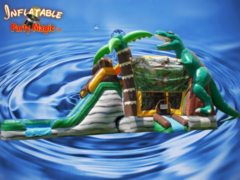 Despicable Me 4n1 Waterslide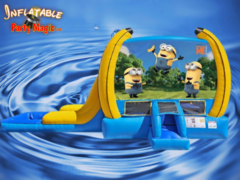 Platinum 4n1 Water Slide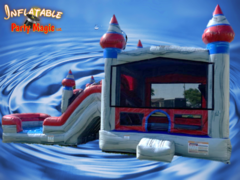 Unicorn 4N1 Water Slide Dual Lane Slide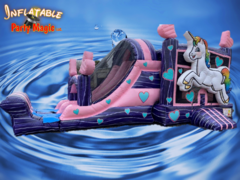 Unicorn Rainbow Water Slide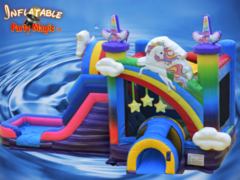 Mermaid Combo Water Slide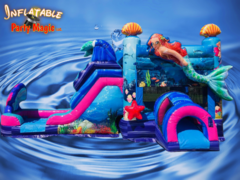 Lego Land Small Bounce House Water Slide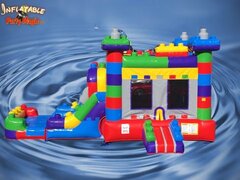 Pirates Revenge Bounce House Water Slide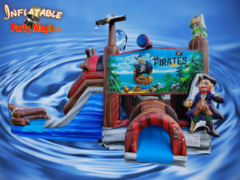 Pirates of the Carirbean Bounce House Water Slide Combo Rental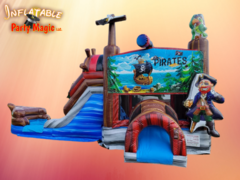 Hurricane 4n1 dual laned Water Slide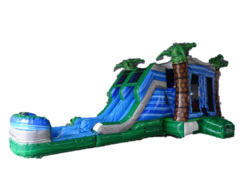 Cave 4n1 Combo with Dual Water Slide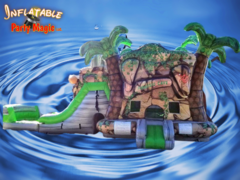 Storm 4n1 Water slide with dual laned slide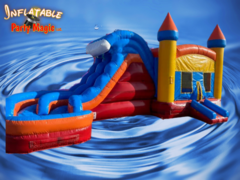 Fire Truck Water Slide Rental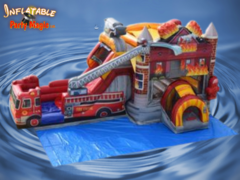 Dump Truck Bounce House Water Slide Double Lane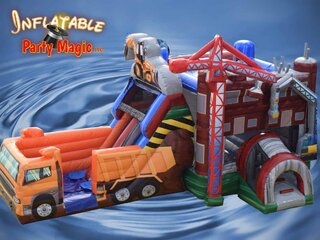 Farm Double Water Slide Bounce House Rental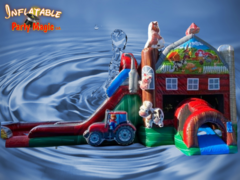 Candy Land Water Slide Combo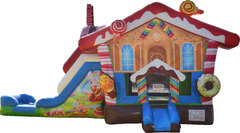 Fun House with Water Slide Combo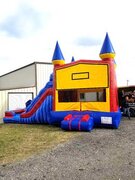 Circus Bounce House water slide Combo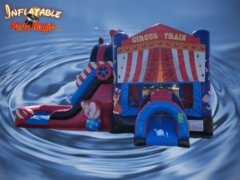 Castle 4n1 Waterslide Combo with dual laned slide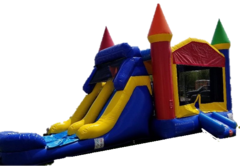 Surf the Wave Combo Water Slide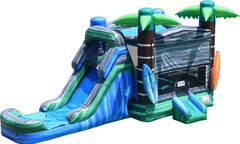 Purple Passion 4n1 Waterslide Combo with pool landing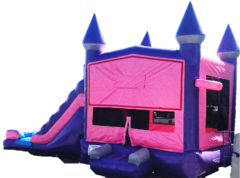 Extreme Sports Bounce House Water Slide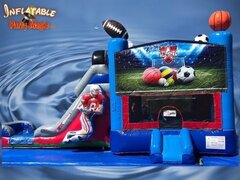 Butterfly Bounce House Water Slide Double Lane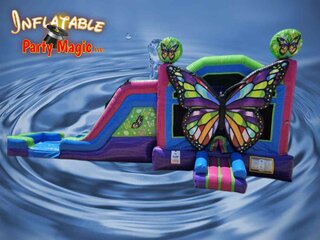 Pink Princess 4n1 Waterslide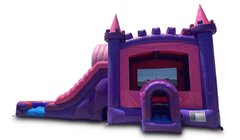 Queen Water Slide Bounce House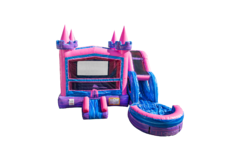 Majestic 4n1 Waterslide Combo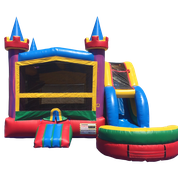 Bahama Breeze 4n1 Water Slide Combo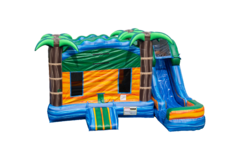 Mega Marble Mansion Bounce House Water Slide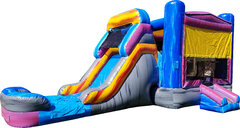 Spider Man 5n1 Combo water Slide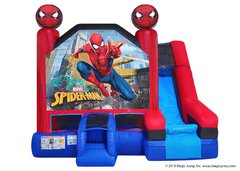 Paw Patrol 5N1 Water Slide Combo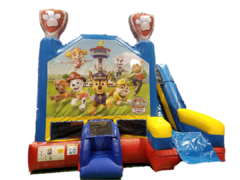 Justice League 5n1 Water Slide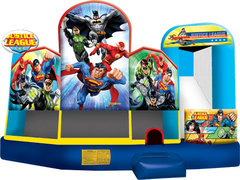 Disney Cars 5n1 Waterslide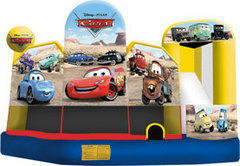 Choo Choo Train 3n1 Water Slide Combo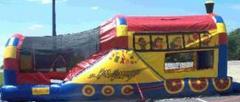 Create Your Own Package Standard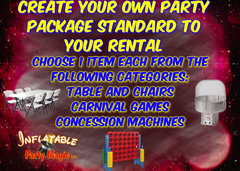 Create Your Own Package 2 Game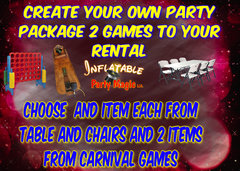 Create Your Own Package Basic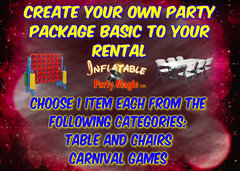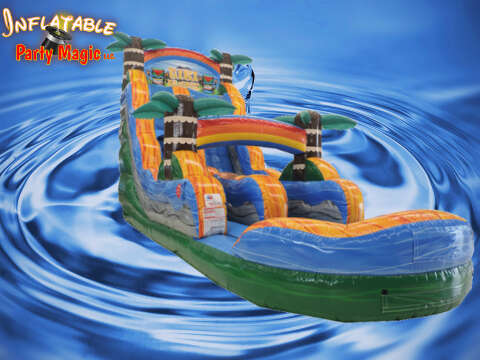 The Hottest Water Slides to Rent Aledo Texas
Looking to add some sizzling fun to your next summer party or event? Look no further than Inflatable Party Magic for the hottest water slide rentals around!
Our collection of water slides includes some of the most exciting and thrilling designs on the market. Here are just a few of our top picks:
The 24' Tiki Plunge Dual Lane Water Slide - This towering slide is sure to make a splash at any event! With dual lanes, guests can race to the bottom for ultimate bragging rights.
The 20' Caustic Drop Water Slide - This slide features an eye-catching design and a steep drop that's sure to get hearts racing.
The Tropical Obstacle with Water Slide - Brave the plunge with this exciting water obstacle course! Featuring a steep drop and a splash pool at the bottom, this slide is perfect for adrenaline junkies.
The 18' Lava Rus Water Slide - This slide is sure to heat things up at your next event! With twists, turns, and a fiery design.
Water Slide Rentals Aledo
Water Slide Rentals Aledo Options
Inflatable Party Magic offers over 70 water slides inflatable rentals ranging from 10 foot tall water slides to 24 foot tall water slides and everything in between. Our company also offers different styles of water slides such as water obstacle courses, slip n slide water slides, bounce houses with water slides attached, and vertical water slides. We feel the more options you have, the bigger chance you will find the Aledo waterslide rental that best fits your personal needs.

Our water slides to rent are the best water slides in Aledo! We offer water slides for kids, teens, and adults. Aledo water slide rentals are not just for the kids. Inflatable water slides come in many forms and styles to satisfy all users.
We have rentals for every age group! We can help you pick the perfect water slide for your party guests.

The options for your party are endless! Our party packages can be the perfect combination to your water slide to create the perfect water party experience.

Rent a water slide jumper in Aledo for your next party or event!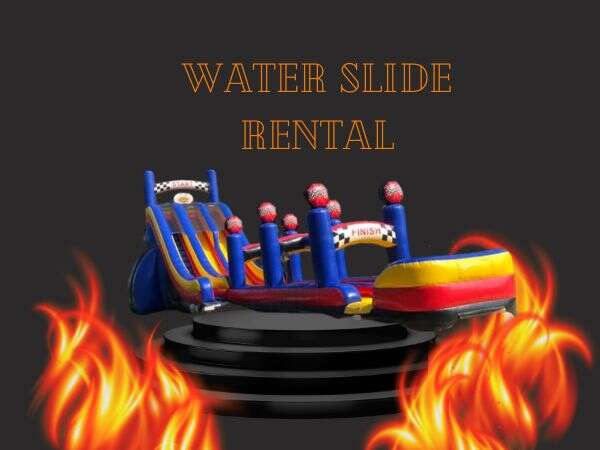 Water slide inflatable rental
Water Slide Inflatable Rentals are what we do! If you have been searching water slide inflatable rental near me, you have found the right company to provide that service. Inflatable water slides are the most popular summer rental item for most types of parties After all, Texas gets hot and you have to find a way to beat the heat in a fun way. All Ages are welcome to come and play on water inflatables.

Water Slide Inflatable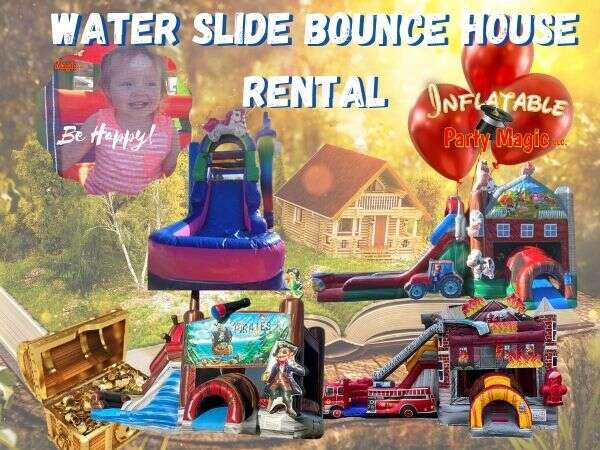 Water Slide Bounce House Rental
Have smaller kids that you are trying to entertain Water slide bounce house rentals in Aledo are the answer! Water slide bounce houses provide the opportunity to bounce and slide. Smaller kids are sometimes scared to slide at first, so they can ease into the slide a little at a time. The water source is directly over the slide, but the bounce house will get a fine mist to keep it cool.

Water Slide Bounce House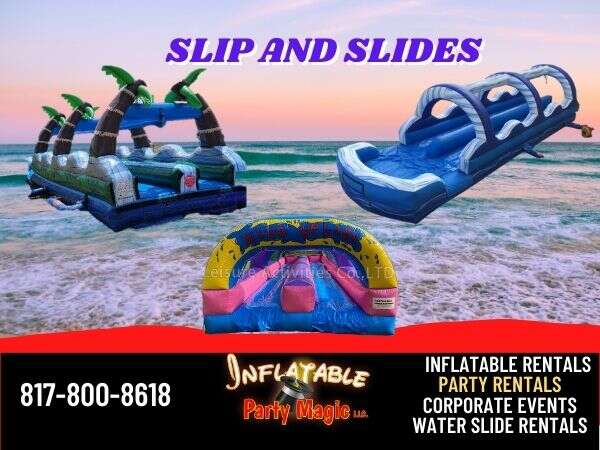 Slip and Slide Rentals
What is a Slip and Slide? We get this question alot. An inflatable slip and slide is a water slide that you run and dive onto. Slip and slides are inflated about 3 foot off the ground so they are not hard landings like the old slip and slides that are just a vinyl sheet on the ground. Slip and Slides are great for teens and adults because they are normally double lane slides that encourage competiton. The harder and faster you run before diving on the slide, the faster an further you will go. Rent a slip and slide in Aledo for your next party!
Slip and Slides
Water Slide Rentals Aledo


Checkout our video of our 16 foot tall Baja Water Slide Rental in Aledo Texas. This water slide is just one of many water slides we rent to the Aledo Texas area. 16ft. Baja Water Slide Rental Aledo
Water Slide Cleaning

You can rest assured that our Aledo water slides are cleaned and sanitized to vey strict standards. We use CDC approved cleaners and clean them after every use and sanitize again before leaving them with you. We want you to be confident with your Aledo inflatable water slide rental decision.


Which water slide inflatable rental do I need for my age group?

Need some help deciding which water slide inflatable to rent in Aledo will work best for your guests? We would be glad to help you and recommend the best type for the age group you are satisfying. The Bounce House with Water Slides are great for ages 2 to 12. Smaller kids also do well with stand alone water slides between 10ft. to 16ft. tall. Teens and adults love slip and slides and water slides 17ft. and above. You can contact us at 817-800-8618 for personalized assistance in deciding which Aledo water slide rental will best suit your needs.
Trust Inflatable Party Magic for your Water Slide Rentals
When you rent a water slide from Inflatable Party Magic, you can expect nothing but the best. Our team of experts will handle everything from delivery and set up to take down and removal, so all you have to do is sit back and enjoy the party.

We want you to trust that you're getting the best of the best. Our slides are made from high-quality materials and are rigorously tested for safety to ensure that your guests can have a blast without any worries.

We have over 20 years of experience renting inflatable water slides We strive for perfection and outstanding customer service. We want you to see for yourself though. Check out our reviews.
What other party rental items do you offer Aledo?
Looking for
Aledo party rentals
? Inflatable Party Magic also offers Aledo inflatable rentals of
bounce houses
, carnival games,
Aledo Inflatable Obstacle Course Rentals
, interactive inflatable games,
Dunk Tanks in Aledo
, trackless trains, rock climbing walls, bungee trampolines, mini golf, bumper cars,
mechanical bull to rent Aledo
, tables and chairs, tents, concessions, and more. We can handle the rentals for any size party or event your are having. Our business was established in 2002 and we have gained extensive experience during this time with smaller backyard parties, school events, corporate events, church events, and college events. Using our quality equipment and experienced and friendly staff is how we make your Aledo or DFW event the best event ever.
If you are having a party in
Aledo,
there are some great places to have parties if you don't want to host the party at your home. There are many venues including the Aledo city parks.
Water slide rental delivery area
Check out our Texas sized line water slide rentals and party rental that we deliver to Aledo, Godley, Mansfield, Fort Worth,
Weatherford water slide rentals and party rentals
, Grand Prairie, Arlington, Southlake, Burleson, Crowley,
Midlothian water slide rentals and party rentals
,
inflatable water slide rental Alvarado
, Cedar Hill, and more. You will not be disappointed in the quality or selection of
water slides
and other rentals we offer. Don't forget to add the table and chair rentals!