Rent the Best Adult Water Slides in DFW, Texas
Looking for the perfect adult water slides to rent in the DFW Texas area? Look no further than Inflatable Party Magic! We offer the best adult water slide rentals that guarantee endless fun and excitement. With over 20 years of experience in the party rental industry, we know what it takes to make your event a memorable one. Our extensive range of inflatable water slides for adults and teens are sure to impress your guests and make your event a hit! Try an adult slip and slide for the ultimate teen and adult water fun.
The best adult waterslide rentals come from Inflatable Party Magic! Inflatable Water slides that are fun for adults can be very hard to find, but we have you covered. Our company was one of the first inflatable companies to carry inflatable water slide rentals. Adult water slip and slides were the first water slides to rent!
Why Choose Inflatable Party Magic?
With numerous satisfied customer testimonials, our company has become one of the most trusted names in the party rental industry. Our trained staff will help you select the best inflatable water slide for your event, ensuring that it's the perfect fit for your guests. We also offer online booking, making it fast and easy to rent an adult water slide at any time of day. And if you prefer personalized service, we're just a phone call away!
Trust us to make your water slide rentals for adults perfect! Adults and teens don't just want a water inflatable. Adults want competition and they want it to be a thrill.
Big waterslides for rent
is exactly what adults are looking for. Our water slides which are geared for adults and teens offer just that. Why should you trust Inflatable Party Magic with your
adult water slides
? We have 20 years of experience, trained staff, quality and safe equipment, and more than 500
5-star reviews
.
Choose from Our Extensive Range of Adult Water Slides
At Inflatable Party Magic, we offer over 70 different types of adult blow-up water slides for rent, ensuring that you find the perfect slide for your event. Our water slides are specially designed for adults and teens, offering a thrilling experience that includes competition and fun. We pride ourselves on offering the largest selection of adult water slides in Texas, making it easy for you to find the perfect slide to rent for your event.
  Water Slides
Hours for Water Slide Rentals
Displayed price is for up to an 8 hour water slide rental.
Inflatable Party Magic still offers 8 hour rentals for the same price most companies charge for 4 to 6 hour rentals.
8.5 to 12 hours just adds 7% per hour to your water slide rental order
$50.00 for Overnight Rental (pick-up after 8:00am following morning)

Please note: Water Hoses are not provided for your water slide rental. You must provide your own water hoses (enough to get from your water outlet to where you want to set the water unit)
Grow water hoses will not supply enough water pressure to correctly operate most water slide rentals. (grow water hoses are the ones that are small and coiled and expand as you stretch and add water) You will have to have other water hoses available if you typically use grow hoses.
Tropical Water Obstacle Course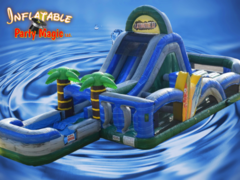 Rainforrest Obstacle Course Water Slide Rental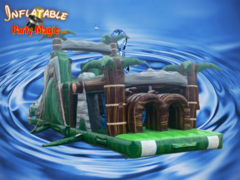 24 ft. Tall Tropical Oasis Water Slide Rentals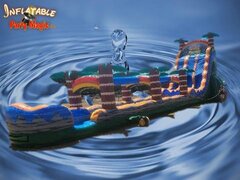 24 ft. Twin Turbo Waterslide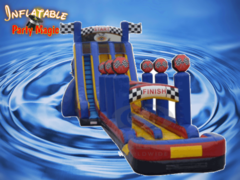 24 ft. Free Fall Water Slide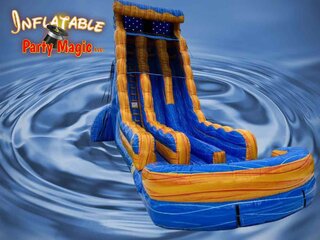 24 ft. Scream Water Slide Rentals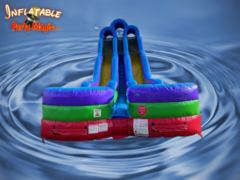 22ft. Tiki Plunge Water Slide Rental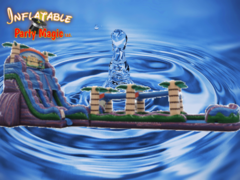 22ft. Pipeline Inflatatable Water Slide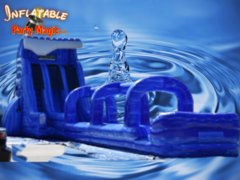 20 Foot Tall Caribbean Inflatatable Water Slide with Pool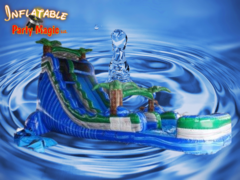 20ft. Caustic Drop Extreme Water Slide Rental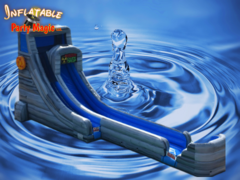 20 ft tall Midnight Fire Water Slide Rental with pool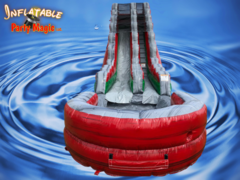 20 Foot Tall Titanium Waterslide with pool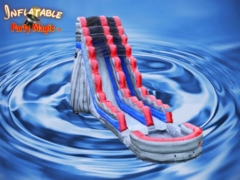 19 ft Monster Wave Dual Lane Water Slide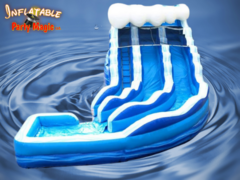 18' Lava Rush Dual Laned Waterslide with Pool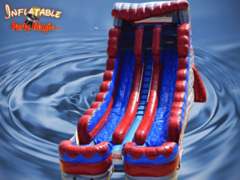 18 Foot Tall Plummeting Lava Double Lane Water Slide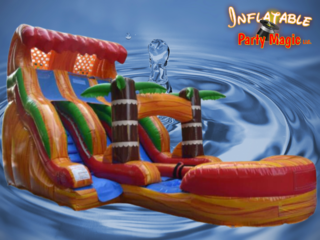 18 Ft Tall Tidal Wave Inflatable Water Slide Rental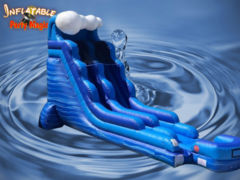 18 Foot Tall Purple Crush Water Slide with Pool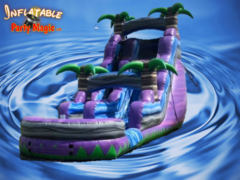 18 Foot Tall Blue Crush Water Slide Rental with Pool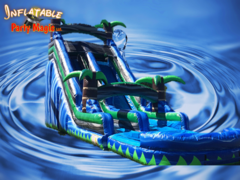 18 Foot Tall Super Storm Inflatable Water Slide with Pool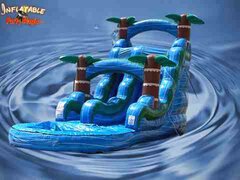 Aloha 18 foot tall Water Slide with Pool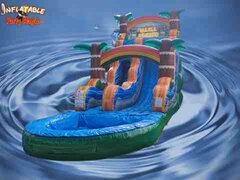 17 foot tall Ocean Inflatable Waterslide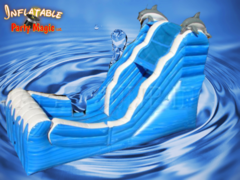 16 foot tall Baja Waterslide Rental with Pool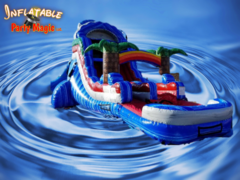 16 ft tall Mermaid Water Slide Rental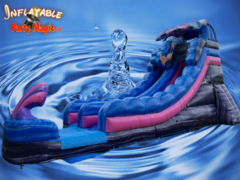 15ft Cyclone double lane water slide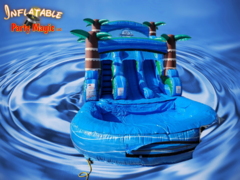 15 Foot Tall Double Jeoparty Water Slide Rental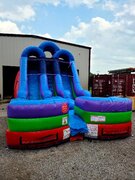 15 ft Lego Adventure Water Slide Rental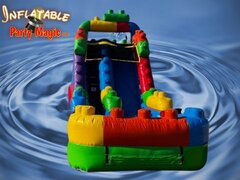 15 Foot Tall Race Car Waterslide Rental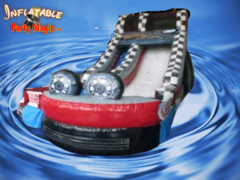 15 ft tall Nuclear Water Slide Rental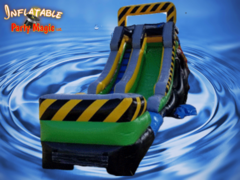 15 Ft Tall Super Slide Waterslide Rental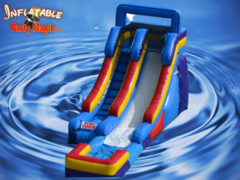 15 ft tall Lil Splash Inflatable Water Slide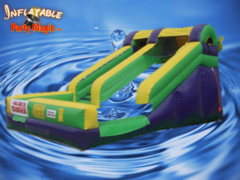 15 foot tall Ahoy Mate Pirate Ship Inflatable Water Slide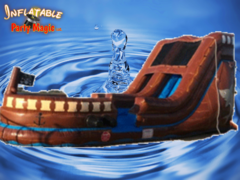 12 foot Wave Inflatable Water Slide Rental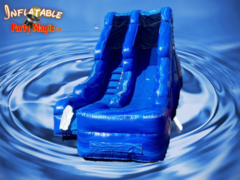 Hawaiin Slip N Slide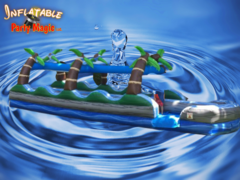 Competition Slip N Slide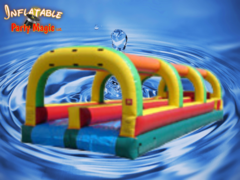 Blue Marble Slip N Slide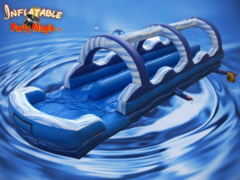 Wild Splash Slip N Slide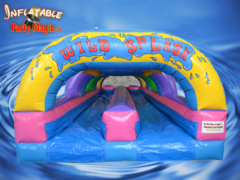 Tropical Rampage Bounce House with Double Water Slide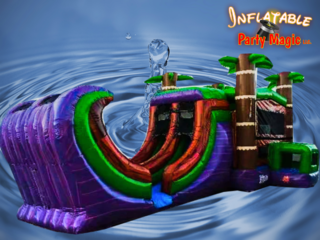 Jurassic Dinosaur Water Slide Combo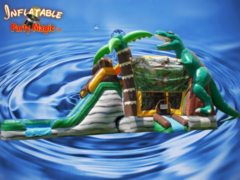 T-Rex Jurassic Dinosaur Bounce House with Double Lane Slide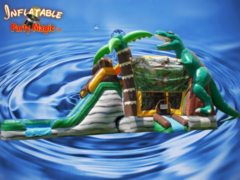 Despicable Me 4n1 Waterslide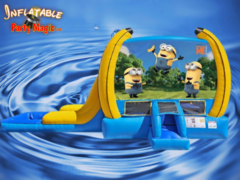 Platinum 4n1 Water Slide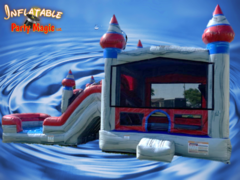 Unicorn 4N1 Water Slide Dual Lane Slide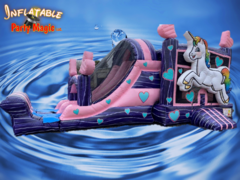 Unicorn Rainbow Water Slide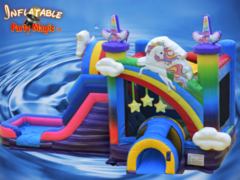 Mermaid Combo Water Slide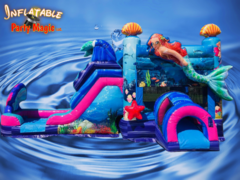 Lego Land Small Bounce House Water Slide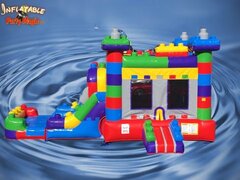 Pirates Revenge Bounce House Water Slide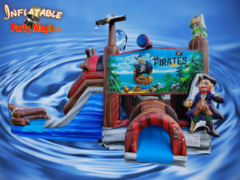 Pirates of the Carirbean Bounce House Water Slide Combo Rental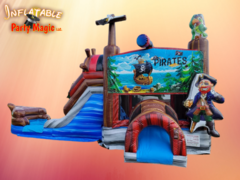 Hurricane 4n1 dual laned Water Slide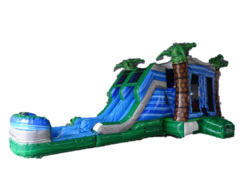 Cave 4n1 Combo with Dual Water Slide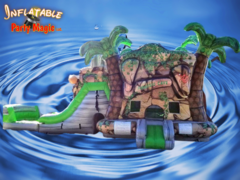 Storm 4n1 Water slide with dual laned slide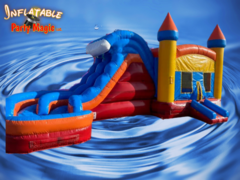 Fire Truck Water Slide Rental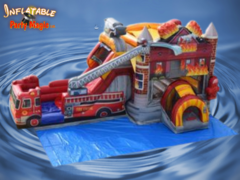 Dump Truck Bounce House Water Slide Double Lane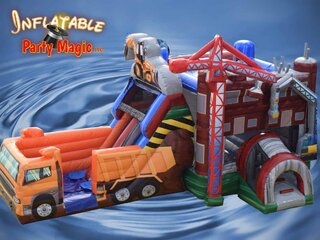 Farm Double Water Slide Bounce House Rental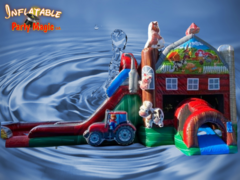 Candy Land Water Slide Combo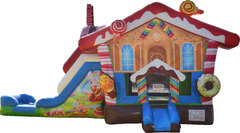 Fun House with Water Slide Combo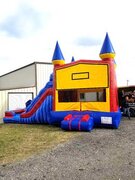 Circus Bounce House water slide Combo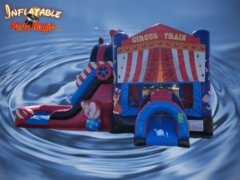 Castle 4n1 Waterslide Combo with dual laned slide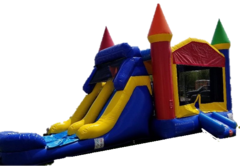 Surf the Wave Combo Water Slide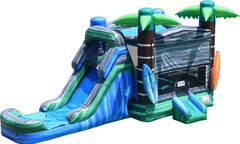 Purple Passion 4n1 Waterslide Combo with pool landing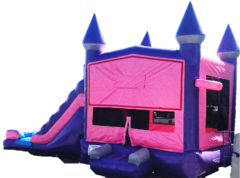 Extreme Sports Bounce House Water Slide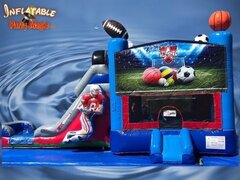 Butterfly Bounce House Water Slide Double Lane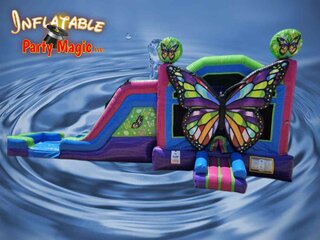 Pink Princess 4n1 Waterslide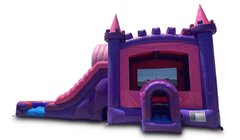 Queen Water Slide Bounce House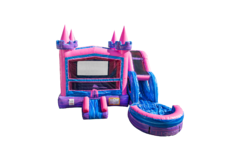 Majestic 4n1 Waterslide Combo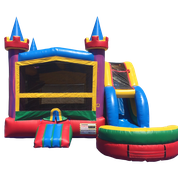 Bahama Breeze 4n1 Water Slide Combo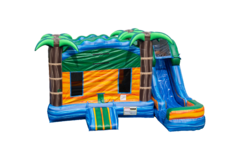 Mega Marble Mansion Bounce House Water Slide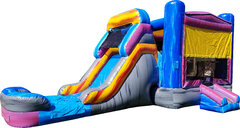 Spider Man 5n1 Combo water Slide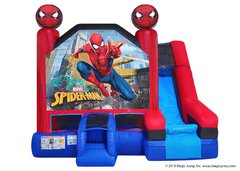 Paw Patrol 5N1 Water Slide Combo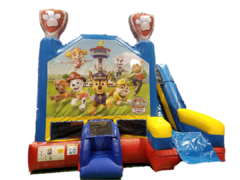 All Sports 5n1 Bounce House Combo Waterslide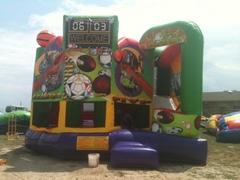 Justice League 5n1 Water Slide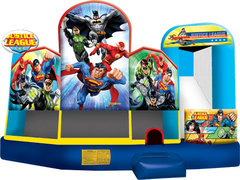 Disney Cars 5n1 Waterslide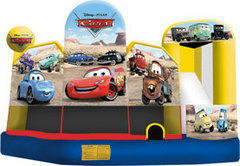 Choo Choo Train 3n1 Water Slide Combo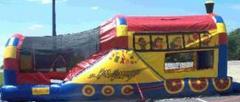 Create Your Own Package Standard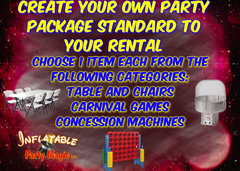 Create Your Own Package 2 Game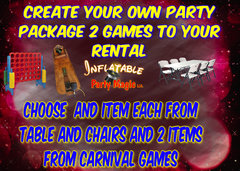 Create Your Own Package Basic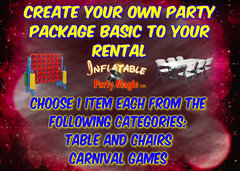 Adult Blow Up Water Slides for the Ultimate Party Fun!
Not only do we offer adult blow up water slides, but we offer all your party rental needs in one place so we can be a party one-stop-shop. From inflatable water slides to huge event rentals and everything in between, we have your back! Inflatable Party Magic offers rentals of inflatables,
obstacle courses
, tents, tables, chairs, and other party rental entertainment. You can expect our staff to be highly trained and customer service oriented. We hold our staff to high standard and teach them to take pride in what they do. Clean equipment is a standard for our company. Our party rental equipment is cleaned and sanitized after every use so you have a safe and secure rental experience. We maintain our equipment to the highest standards in the industry. If repairs are needed, we have them repaired professionally. Our company is inspected by the State of Texas annually and insured. We rent to birthday parties, corporate parties, church events, college events, and other party rentals. We also rent
dry adult bounce houses
.
Try one of big water slides for rent for you next teen or adult event. In Texas we believe bigger is better. Water slides are not different. Checkout all the big inflatable water slides and adult water slip and slides we rent.
Read our Customer Testimonials for Yourself
We want you to be confident and secure in your decision to rent a water slide from our company. If you click on the review section of our Google Map, you will see our customer testimonials for yourself.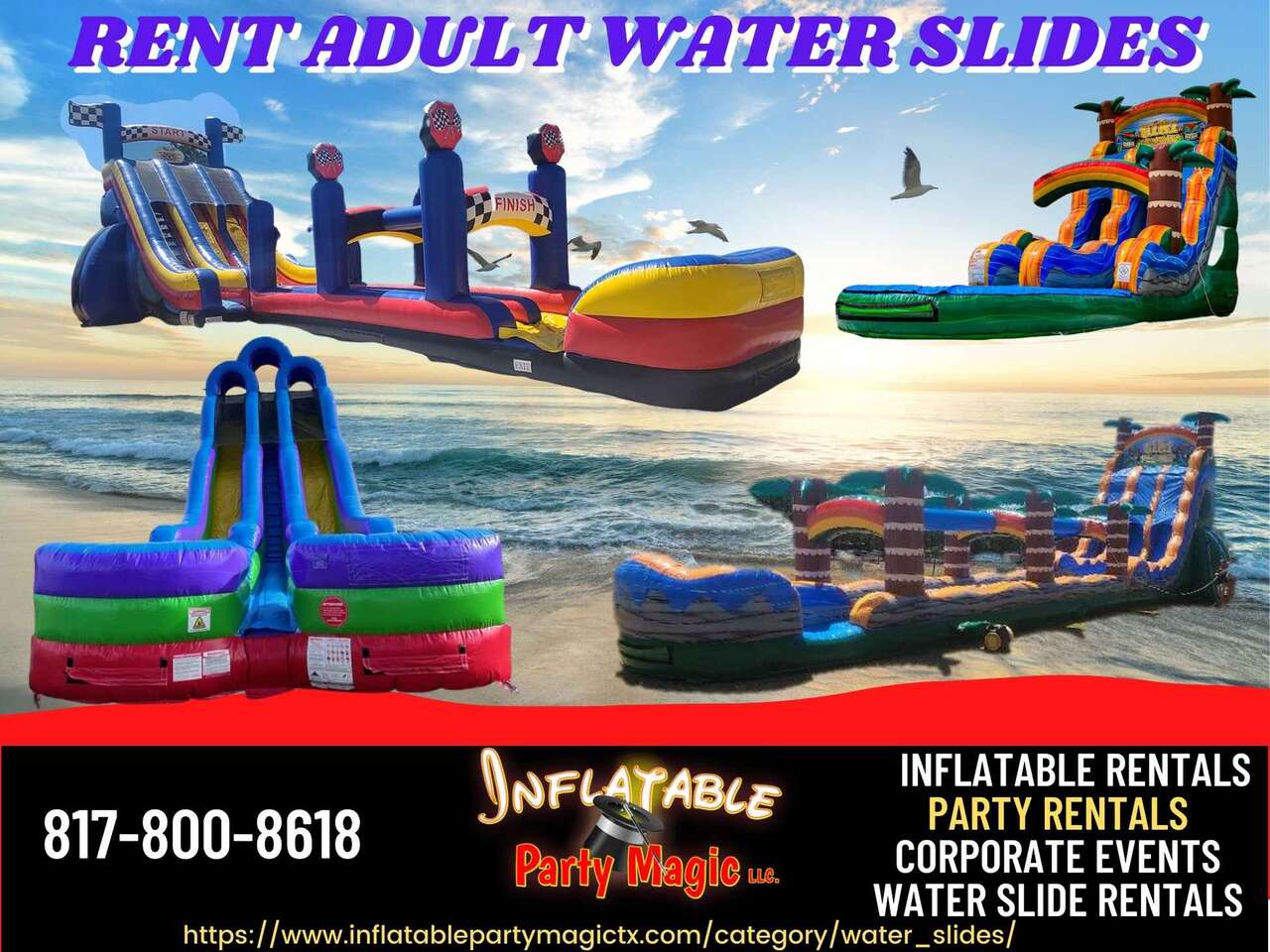 We Rent Inflatable Water Slides for Adults to DFW, Tx
We rent
inflatable water slides for adults
near me to DFW Texas cities of Cleburne, Keene, Alvarado, Burleson, Midlothian, Maypearl, Crowley, Godley, Joshua, Lillian, Granbury,
Glen Rose
, Acton, Tolar, Lipan, Aledo, Fort Worth, Southlake, Trophy Club, Rio Vista, Grandview, Venus, Waxahachie, Red Oak, Cedar Hill, Whitney, Covington, Itasca, Blum, Hillsboro, Kopperl, Morgan, Arlington,
Mansfield
, Kennedale, Everman, Rendon, Briar Oaks, Benbrook, River Oaks, Kennedale, Forest Hill, Grand Prairie, Weatherford, Cresson, and other cities in the following counties: Johnson County, Hill County, Ellis County, Hood County, Somervell County, Bosque County, and Tarrant County.

Don't forget to try our dual adult slip n slides and put our adult blow up
water slide
experience to work for you and have the best event ever!