Burleson Water Slide Rentals- Make a Splash a your Summer Party!
Best Selection of Water Slide Rentals in Burleson
Let us help you Splash into summer with our Burleson Water Slide Rentals! We offer the best selection of
Burleson Water Slide Rentals
. Our company made renting a water slide fast and easy with our super simple online booking. There is no question that
Best Water Slide Rentals in Burleson
come from Inflatable Party Magic! We offer a huge selection of
water slide rentals in Burleson Tx
. Summer fun has never been so easy! We offer a wide range of fun and exciting water slides for you and your family to enjoy! You will find water slides to fit all age groups - from toddlers to adults! From basic single-lane slides to giant multi-lane slides, we have something for everyone. So let us show you the difference the Inflatable Party Magic quality products and excellent customer service make! Try our blow up slides with water today!
Safe and Affordable Water Slides
Looking for safe and fun summer entertainment? We can help! Our
Burleson water slides
are made of quality and safe products from reputable manufacturers. Our waterslides are always clean and sanitized, and our experienced staff ensures that your safety is always a priority. We have been renting water slides in Burleson for over 20 years so some say we are the local waterslide specialists. Our prices are affordable and we take pride in our business and focus on providing a high-end experience at an affordable price — let us help you create an amazing event that's sure to be talked about! Need help
choosing how to rent a water slide
? Checkout the blog on how to rent a water slide to get tips and examples of which water slides work best for various age groups. Renting water inflatable slides in Burleson has never been so easy!
  Water Slides
Hours for Water Slide Rentals
Displayed price is for up to an 8 hour water slide rental.
Inflatable Party Magic still offers 8 hour rentals for the same price most companies charge for 4 to 6 hour rentals.
8.5 to 12 hours just adds 7% per hour to your water slide rental order
$50.00 for Overnight Rental (pick-up after 8:00am following morning)

Please note: Water Hoses are not provided for your water slide rental. You must provide your own water hoses (enough to get from your water outlet to where you want to set the water unit)
Grow water hoses will not supply enough water pressure to correctly operate most water slide rentals. (grow water hoses are the ones that are small and coiled and expand as you stretch and add water) You will have to have other water hoses available if you typically use grow hoses.
Tropical Water Obstacle Course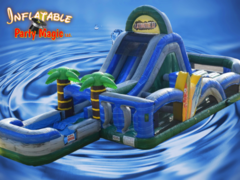 Rainforrest Obstacle Course Water Slide Rental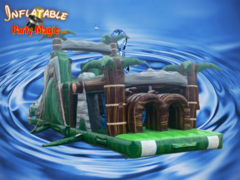 24 ft. Tall Tropical Oasis Water Slide Rentals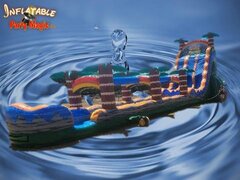 24 ft. Twin Turbo Waterslide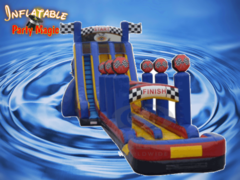 24 ft. Free Fall Water Slide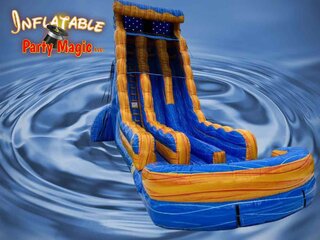 24 ft. Scream Water Slide Rentals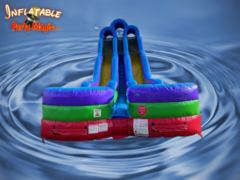 22ft. Tiki Plunge Water Slide Rental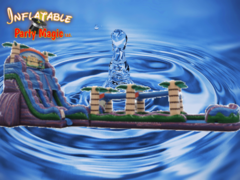 22ft. Pipeline Inflatatable Water Slide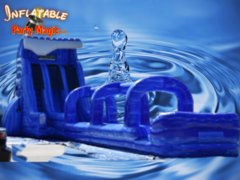 20 Foot Tall Caribbean Inflatatable Water Slide with Pool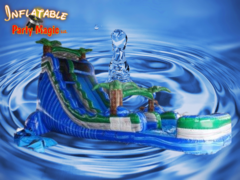 20ft. Caustic Drop Extreme Water Slide Rental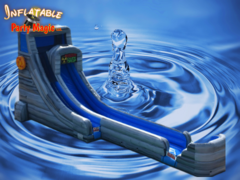 20 ft tall Midnight Fire Water Slide Rental with pool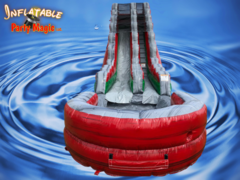 20 Foot Tall Titanium Waterslide with pool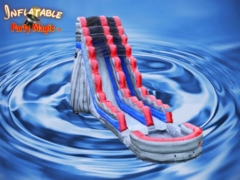 19 ft Monster Wave Dual Lane Water Slide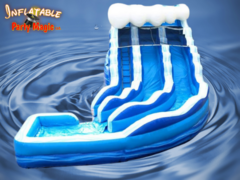 18' Lava Rush Dual Laned Waterslide with Pool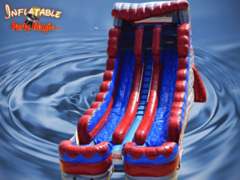 18 Foot Tall Plummeting Lava Double Lane Water Slide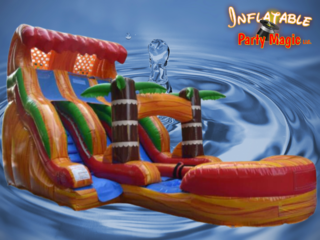 18 Ft Tall Tidal Wave Inflatable Water Slide Rental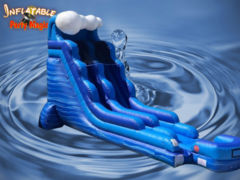 18 Foot Tall Purple Crush Water Slide with Pool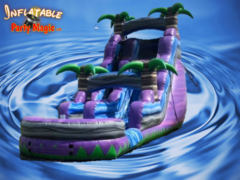 18 Foot Tall Blue Crush Water Slide Rental with Pool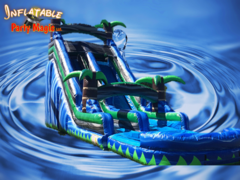 18 Foot Tall Super Storm Inflatable Water Slide with Pool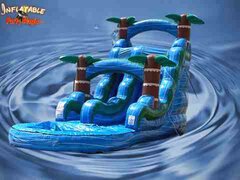 Aloha 18 foot tall Water Slide with Pool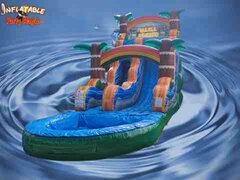 17 foot tall Ocean Inflatable Waterslide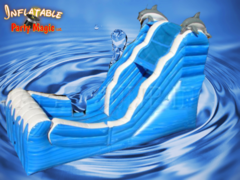 16 foot tall Baja Waterslide Rental with Pool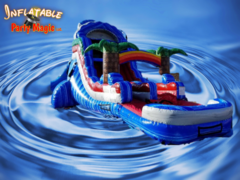 16 ft tall Mermaid Water Slide Rental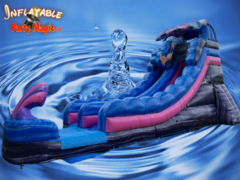 15ft Cyclone double lane water slide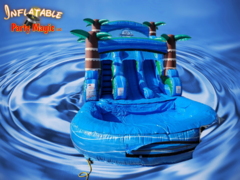 15 Foot Tall Double Jeoparty Water Slide Rental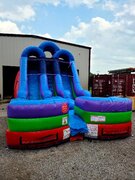 15 ft Lego Adventure Water Slide Rental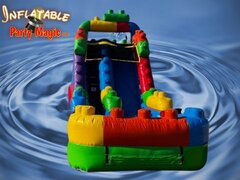 15 Foot Tall Race Car Waterslide Rental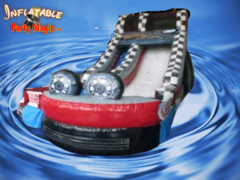 15 ft tall Nuclear Water Slide Rental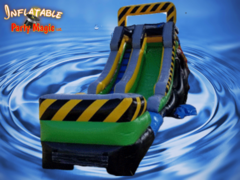 15 Ft Tall Super Slide Waterslide Rental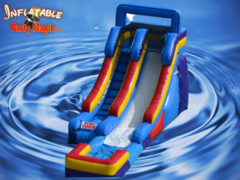 15 ft tall Lil Splash Inflatable Water Slide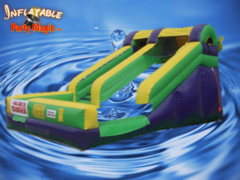 15 foot tall Ahoy Mate Pirate Ship Inflatable Water Slide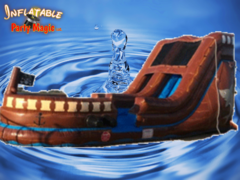 12 foot Wave Inflatable Water Slide Rental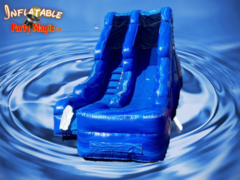 Hawaiin Slip N Slide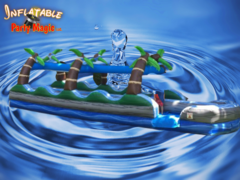 Competition Slip N Slide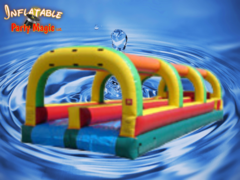 Blue Marble Slip N Slide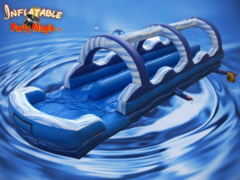 Wild Splash Slip N Slide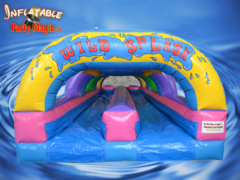 Tropical Rampage Bounce House with Double Water Slide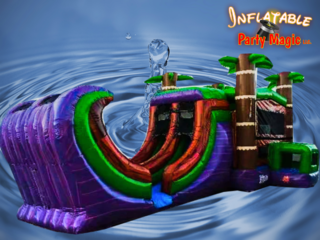 Jurassic Dinosaur Water Slide Combo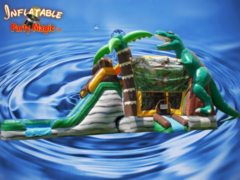 T-Rex Jurassic Dinosaur Bounce House with Double Lane Slide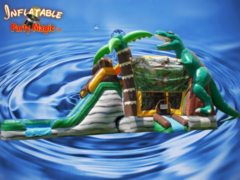 Despicable Me 4n1 Waterslide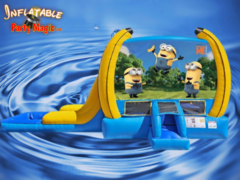 Platinum 4n1 Water Slide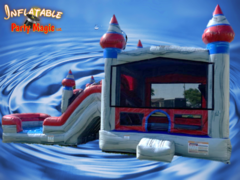 Unicorn 4N1 Water Slide Dual Lane Slide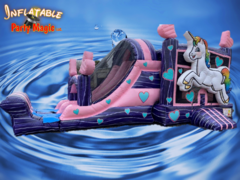 Unicorn Rainbow Water Slide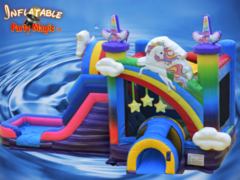 Mermaid Combo Water Slide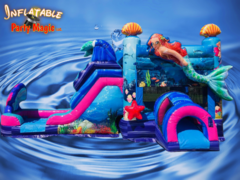 Lego Land Small Bounce House Water Slide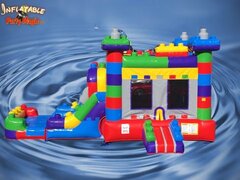 Pirates Revenge Bounce House Water Slide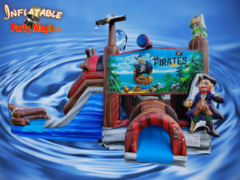 Pirates of the Carirbean Bounce House Water Slide Combo Rental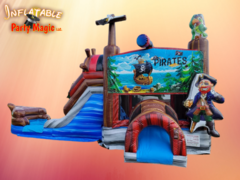 Hurricane 4n1 dual laned Water Slide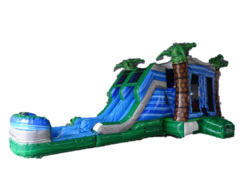 Cave 4n1 Combo with Dual Water Slide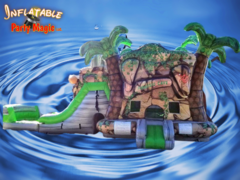 Storm 4n1 Water slide with dual laned slide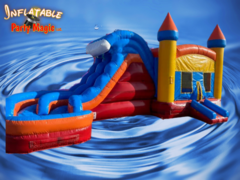 Fire Truck Water Slide Rental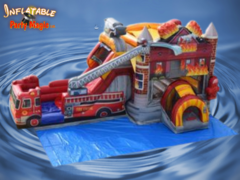 Dump Truck Bounce House Water Slide Double Lane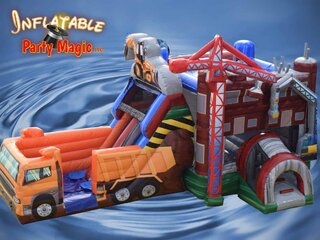 Farm Double Water Slide Bounce House Rental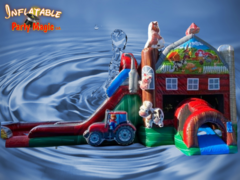 Candy Land Water Slide Combo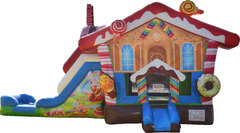 Fun House with Water Slide Combo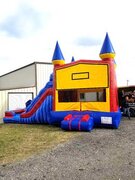 Circus Bounce House water slide Combo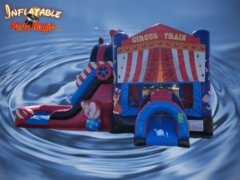 Castle 4n1 Waterslide Combo with dual laned slide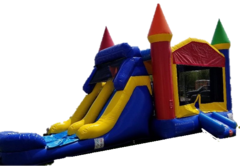 Surf the Wave Combo Water Slide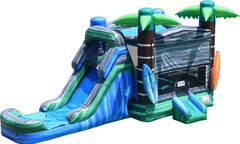 Purple Passion 4n1 Waterslide Combo with pool landing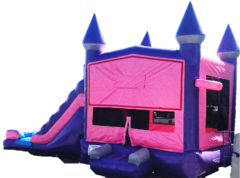 Extreme Sports Bounce House Water Slide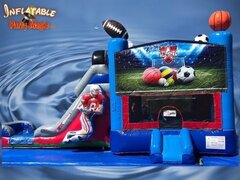 Butterfly Bounce House Water Slide Double Lane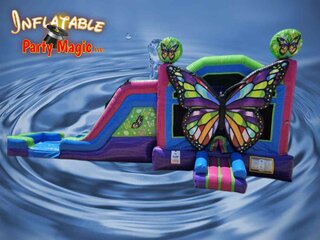 Pink Princess 4n1 Waterslide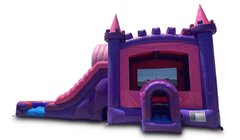 Queen Water Slide Bounce House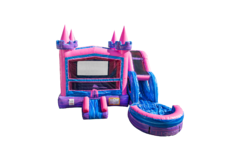 Majestic 4n1 Waterslide Combo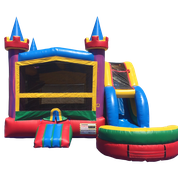 Bahama Breeze 4n1 Water Slide Combo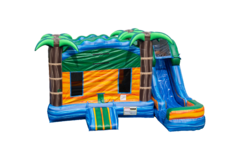 Mega Marble Mansion Bounce House Water Slide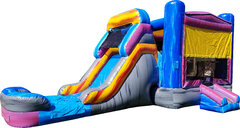 Spider Man 5n1 Combo water Slide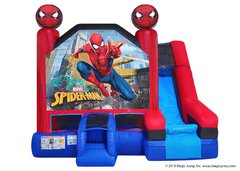 Paw Patrol 5N1 Water Slide Combo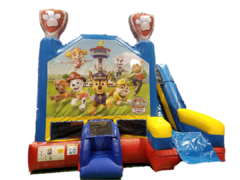 All Sports 5n1 Bounce House Combo Waterslide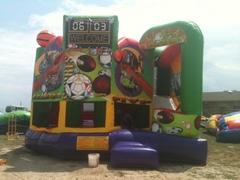 Justice League 5n1 Water Slide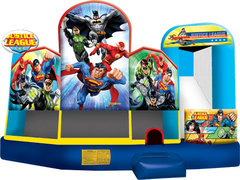 Disney Cars 5n1 Waterslide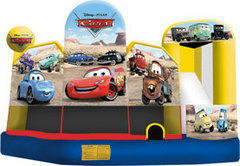 Choo Choo Train 3n1 Water Slide Combo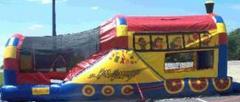 Create Your Own Package Standard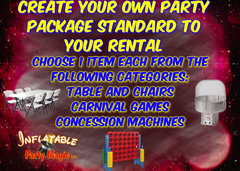 Create Your Own Package 2 Game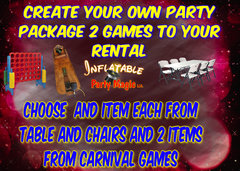 Create Your Own Package Basic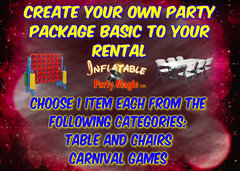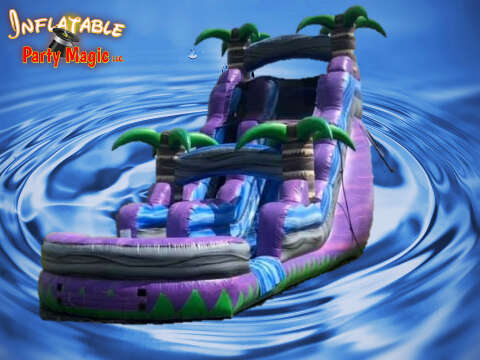 Cool off with Water Slides to Rent in Burleson Tx
Are you ready to cool off with water slidesto rent in Burleson? Inflatable Party Magic has the largest selection of
water slide rentals in Burleson, Texas
. What better way to beat the brutal Texas heat, than a waterslide. You don't have to have a party to rent a water slide. We have many customers that rent water slides for fun in the sun on hot weekends. They don't have a party, but want to keep their kids outside and getting some exercise instead of sitting in the house playing video games. Water slides are great family fun and make for some great family time.
Wanna keep your kids and maybe the oversized kids in your life busy this summer? We offer water slides for kids, teens, and adults. Burleson water slide rentals are not just for the kids. Inflatable water slides come in many forms and styles to satisfy all users. Our company has slip in slide water slide, smalll water slides from 10ft. tall to giant water slides that are 24ft. tall, and everything in between. Burleson water bounce house rentals are great for all ages. Check out all the Burleson water slides we rent to make your party a magical experience to remember. No matter what age you need an inflatable water slide for, we can help. Waterslide rentals can take a boring summer and turn it into cool fun for the day. Check out our
summer specials
multiple day rentals for those long summer days.
Water Slide Rentals Burleson Tx
Burleson Water Slide Rentals Choices
Inflatable Party Magic offers over 70 water slides inflatables to choose from ranging from small water slides as short as 10 foot tall water slides to large water slides as tall as 24 foot water slides and everything in between.

Our company also offers different styles of inflatable water slides to rent such as:
water obstacle courses
slip and slide water slides
bounce house water slides (bounce houses with water slides attached)
vertical water slides (these are tall water slides that you climb up and slide down)
Hard to Find Waterslides for Rent in Burleson
Have you been searching for a waterslide with a particular theme or feature without success? We offer hard to find water slides rentals. Our water slide selection is the largest in the area. We focus on providing water slides that are different from our competitors. You will find some of the same water slides from company to company, but we do add different and unique. Our company spends the extra money for themed and licensed water slides.
If you want to rent more than a bounce house waterslide in Burleson, we have you back! We do offer the
best Burleson water bounce house rentals
, but have much more than that in our waterslide inventory. Inflatables water slide has never been so fun!
Don't forget, our bouncy house water slide rentals are 8 hour rentals for one low price.
Local Water Slide Rentals
When considering the rental of local water slides, it is believed that the more options available, the greater the likelihood of finding the ideal Burleson waterslide rental to suit both personal and guest needs. Our organization provides an extensive assortment of water slides designed for kids and toddlers, ranging from bounce house water slides to smaller vertical water slides measuring between 10 and 16 feet in height. However, our reputation has been built upon the provision of hard-to-find water slides for teenagers and adults.
It is important to note that water slide rentals are not solely intended for children. Inflatable Party Magic is devoted to ensuring that teenagers and adults are able to join in on the water slide rental experience. Our company is known for its Adult jump house water slide rentals , catering to an inner child that is eager to have some fun. In fact, adults are known for kicking the kids off the water slides and taking over the fun for the day. We offer a wide range of water slides measuring from 17 to 24 feet in height, as well as double-lane slip-n-slide water slides in various styles and themes to deliver a thrilling, fast, and furious water slide experience.
Water Slide Fun Video
Looking for some water slide fun? Rent a water slide jumper in Burleson for your next party or event! This video shares an inflatable waterslide rental that we offer to the Burleson Texas area.

This bounce house water slide rental is perfect for smaller kids. They can bounce and slide the day away. We have so many options in the way of water slides to rent. Check out our water slide rental category to see them all. Inflatable waterslides can take any party from boring to fun in just a matter of minutes.
How to choose a water slide rental for a specific age group
Need some help deciding which water slide inflatable to rent in Burleson for a specific age group We would be glad to help you and recommend the best type for the age group you are hosting.
Bounce House Combo with Water Slides are great for ages 2 to 12.
Smaller kids between the ages of 4 to 12 also do well with stand-alone water slides between 10ft. to 16ft. tall
Slip and Slide Water Slides are great for Teens and adults
Ages 5 to adult do well with Water Slides that are 17 foot tall and larger.
You can contact us at 817-800-8618 for personalized assistance in deciding which Burleson water slide rental will best suit your needs. Also check out this
blog
on water slide rental tips and statistics.
Blow Up Slide with Water Cleaning
You can rest assured that our Burleson blow up slides with water are cleaned and sanitized to very strict standards. We use CDC approved cleaners and clean them after every use and sanitize again before leaving them with you. We want you to be confident with your rental decision. We want your
waterslide rental
experience to be the best it can possibly be.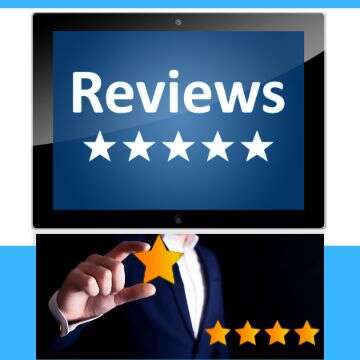 Customer Testimonials
We want you to be confident in your decision to rent from Inflatable Party Magic. Below are just a few of our customer reviews. You can also click the link below to see what our customers have shared about our products and services.
3 months ago
Delivered on time and very helpful in picking the correct spot. Our slide was one of their largest at 80ft long and they had it up and running in 20 minutes. Everyone had a blast and was disappointed to see it leave. If I rent a waterslide again, I will reserving it at Inflatable Party Magic of Burleson!
slide again, I will reserving it at Inflatable Party Magic of Burleson!
6 months ago
i had a great experience with inflatable party magic! i had to cancel our party very last minute due to covid and they gave me a rain check. then when i rescheduled it was no issue. the guy that delivered our stuff was super nice and set it up very quick. then they came back to get everything and was fast with that as well. i definitely recommend them!
6 months ago
o days before we needed our water slide I realized I had rented one that wouldn't accommodate water, I emailed Chanda and this was quickly switched out for a similar slide that would work with water as well. It was an easy process and very professional. The slide was clean, the kids had a blast, set up was quick!
See Customer Reviews
Party rentals that can be added to water slide fun
Looking for other party rentals to add to your rental of a water slide in Burleson? Inflatable Party Magic also offers everything you need to complete your waterslide party. Our company offer the
party rentals in Burleson
:
concessions
and pretty much anything else your might need for the perfect summer party.
We can handle the rentals for any size party or event your are having. Our business was established in 2002 and we have gained extensive experience during this time with smaller backyard parties, school events, corporate events, church events, and college events. Using our quality equipment and experienced and friendly staff is how we make your event the best magical experience.
Our Burleson Water Slide Service Area

We Provide the Following:
If your water slide rental for your party is outside our normal service area, just let us know! We do deliver even farther out, and special accommodations can sometimes be made for your party or event near Burleson.
Burleson Texas is an area that has so much to offer the community. We have been involved with the
Burleson ISD
, Burleson Youth Association, and so many church children's and youth programs providing water slide rentals and other types of party entertainment and fun to various types of events. We work with Cana Baptist Church, Open Door Church, Burleson Church of Christ and so many more to make sure the fun never ends. We are a trusted partner as we have 20 years of experience and are fully inspected and insured.
If you are looking for good food in Burleson there is no shortage of restaurants in the Old Town Square such as Fresca's, Babe's, Texas Brewing Company, or maybe even try the Rim, which is right off of I-35 and Renfro.
Burleson offers it's share of shopping too. Gateway Station is always a good place to start as it offers something for all. No matter what you are looking for, Burleson just seems to have it.
NOTE: Extra travel fees may apply to some service areas.
Frequently Asked Questions about Water Slide Rentals Burleson