Cedar Hill Water Slide Rentals
Rent an Inflatable Water Slide in Cedar Hill Tx
Best Water Slide rentals in Cedar Hill from Inflatable Party Magic. We offer the largest selection of
Cedar Hill water slide rentals
as well as water bounce house rentals in Cedar Hill. Our water slide inflatables offer fun and unique entertainment with the best customer service in Cedar Hill. We rent water slides for kids, teens, and adults. We realize that all ages love to play on water slides and our company wanted to make sure we could accommodate all ages and customers with the water slides we offer. You can rest assured that our staff are fully trained from sales team to our delivery team and everyone in between to provide excellent customer service and a safe and accurate setup of rental equipment. Inflatable Party Magic's
blow-up water slide
inflatables are Texas-sized so we can offer the best in huge water slides rentals at a better value than any other company can. Try one of our giant inflatable water slide rentals to cool off and turn up the heat at your birthday party or event. Our bounce house water slides are the best in the industry. The inflatable water slides to rent from Inflatable Party Magic are the best in Cedar Hill! It can be hard to find teen water slide to rent and adult water slide rentals but, we have you covered.
Rent water slide bounce houses
with confidence from Inflatable Party Magic and see the difference our 20 years of experience makes. Water slide inflatable rentals from Inflatable Party Magic are the best in Cedar Hill, Texas! If you want to rent a giant inflatable water slide, you have come to the right place as we have the biggest selection of water slide rentals in Cedar Hill. Check out all of our waterslides to rent today!
  Water Slides
Hours for Water Slide Rentals
Displayed price is for up to an 8 hour water slide rental.
Inflatable Party Magic still offers 8 hour rentals for the same price most companies charge for 4 to 6 hour rentals.
8.5 to 12 hours just adds 7% per hour to your water slide rental order
$50.00 for Overnight Rental (pick-up after 8:00am following morning)

Please note: Water Hoses are not provided for your water slide rental. You must provide your own water hoses (enough to get from your water outlet to where you want to set the water unit)
Grow water hoses will not supply enough water pressure to correctly operate most water slide rentals. (grow water hoses are the ones that are small and coiled and expand as you stretch and add water) You will have to have other water hoses available if you typically use grow hoses.
Tropical Water Obstacle Course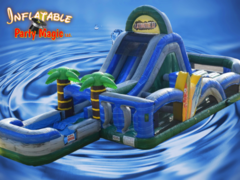 Rainforrest Obstacle Course Water Slide Rental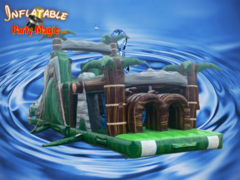 24 ft. Tall Tropical Oasis Water Slide Rentals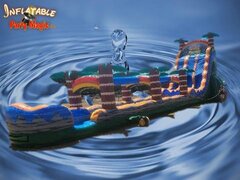 24 ft. Twin Turbo Waterslide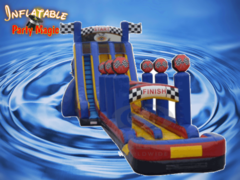 24 ft. Free Fall Water Slide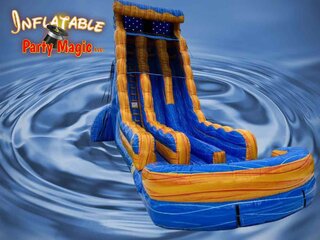 24 ft. Scream Water Slide Rentals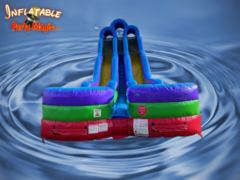 22ft. Tiki Plunge Water Slide Rental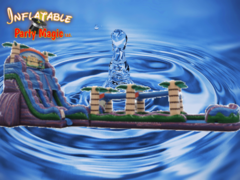 22ft. Pipeline Inflatatable Water Slide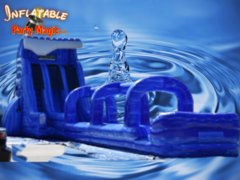 20 Foot Tall Caribbean Inflatatable Water Slide with Pool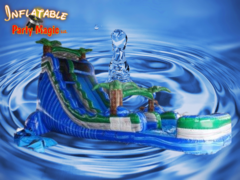 20ft. Caustic Drop Extreme Water Slide Rental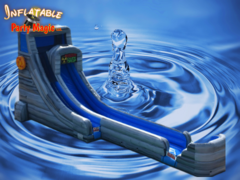 20 ft tall Midnight Fire Water Slide Rental with pool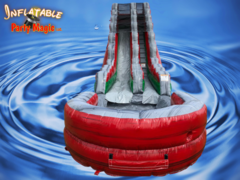 20 Foot Tall Titanium Waterslide with pool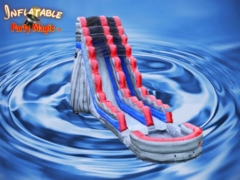 19 ft Monster Wave Dual Lane Water Slide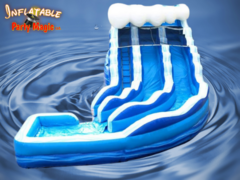 18' Lava Rush Dual Laned Waterslide with Pool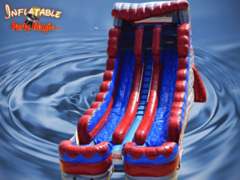 18 Foot Tall Plummeting Lava Double Lane Water Slide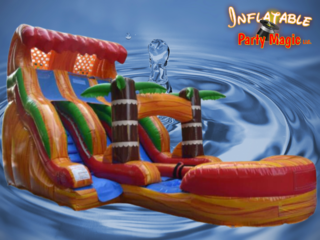 18 Ft Tall Tidal Wave Inflatable Water Slide Rental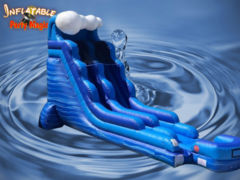 18 Foot Tall Purple Crush Water Slide with Pool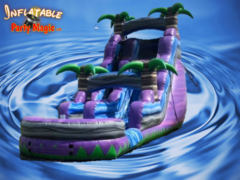 18 Foot Tall Blue Crush Water Slide Rental with Pool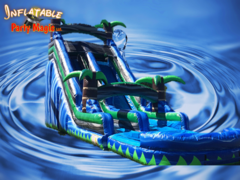 18 Foot Tall Super Storm Inflatable Water Slide with Pool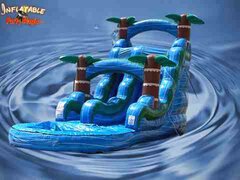 Aloha 18 foot tall Water Slide with Pool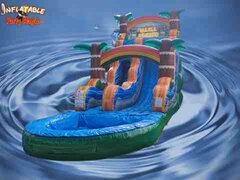 17 foot tall Ocean Inflatable Waterslide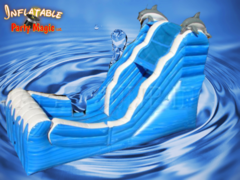 16 foot tall Baja Waterslide Rental with Pool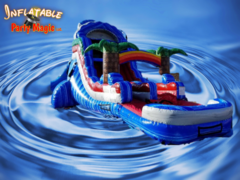 16 ft tall Mermaid Water Slide Rental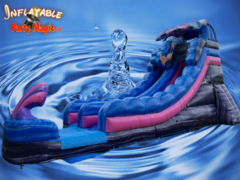 15ft Cyclone double lane water slide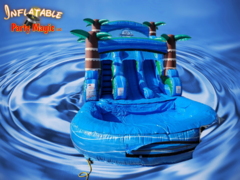 15 Foot Tall Double Jeoparty Water Slide Rental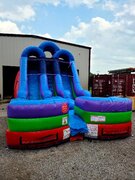 15 ft Lego Adventure Water Slide Rental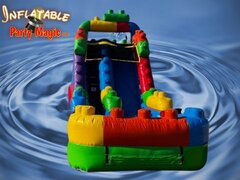 15 Foot Tall Race Car Waterslide Rental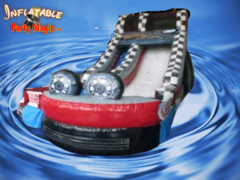 15 ft tall Nuclear Water Slide Rental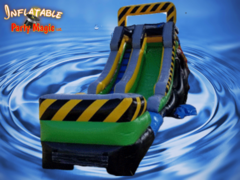 15 Ft Tall Super Slide Waterslide Rental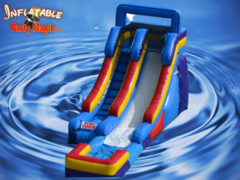 15 ft tall Lil Splash Inflatable Water Slide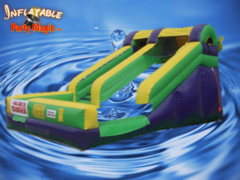 15 foot tall Ahoy Mate Pirate Ship Inflatable Water Slide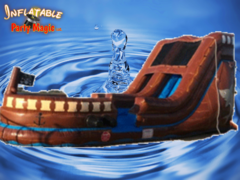 12 foot Wave Inflatable Water Slide Rental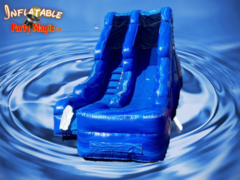 Hawaiin Slip N Slide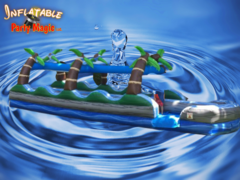 Competition Slip N Slide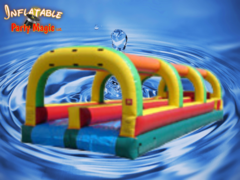 Blue Marble Slip N Slide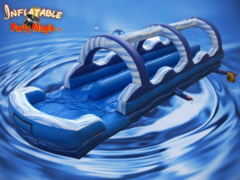 Wild Splash Slip N Slide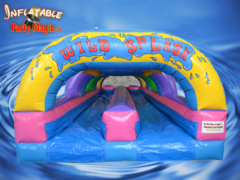 Tropical Rampage Bounce House with Double Water Slide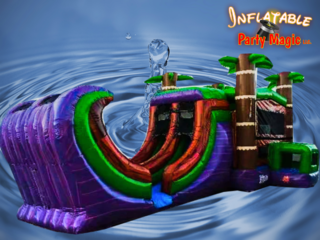 Jurassic Dinosaur Water Slide Combo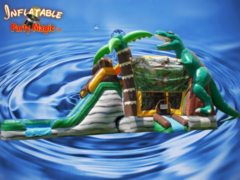 T-Rex Jurassic Dinosaur Bounce House with Double Lane Slide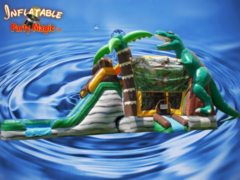 Despicable Me 4n1 Waterslide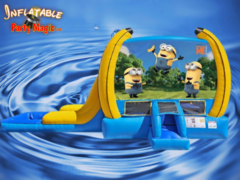 Platinum 4n1 Water Slide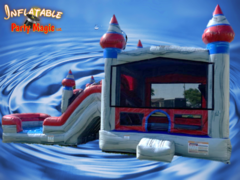 Unicorn 4N1 Water Slide Dual Lane Slide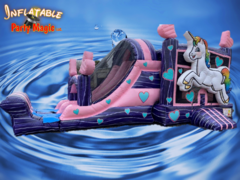 Unicorn Rainbow Water Slide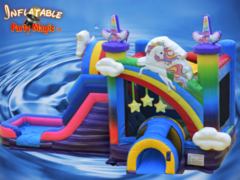 Mermaid Combo Water Slide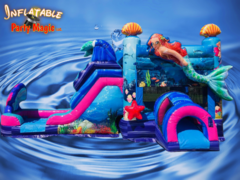 Lego Land Small Bounce House Water Slide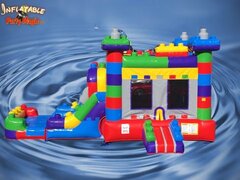 Pirates Revenge Bounce House Water Slide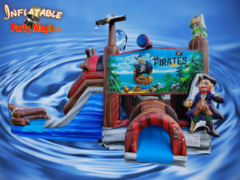 Pirates of the Carirbean Bounce House Water Slide Combo Rental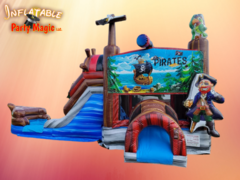 Hurricane 4n1 dual laned Water Slide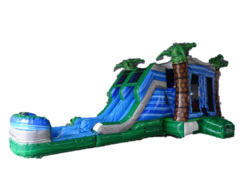 Cave 4n1 Combo with Dual Water Slide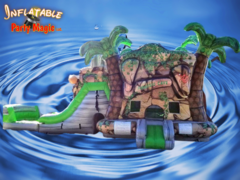 Storm 4n1 Water slide with dual laned slide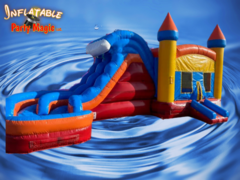 Fire Truck Water Slide Rental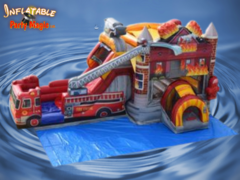 Dump Truck Bounce House Water Slide Double Lane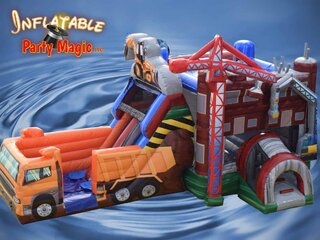 Farm Double Water Slide Bounce House Rental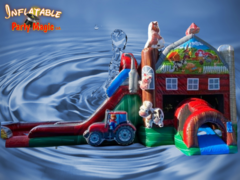 Candy Land Water Slide Combo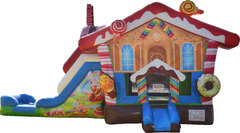 Fun House with Water Slide Combo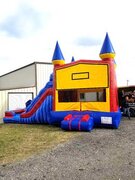 Circus Bounce House water slide Combo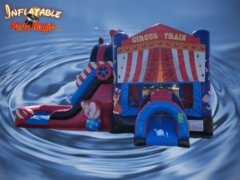 Castle 4n1 Waterslide Combo with dual laned slide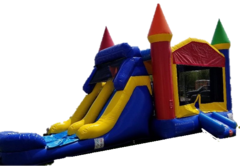 Surf the Wave Combo Water Slide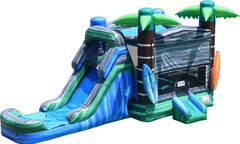 Purple Passion 4n1 Waterslide Combo with pool landing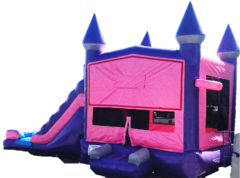 Extreme Sports Bounce House Water Slide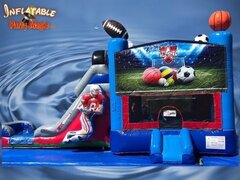 Butterfly Bounce House Water Slide Double Lane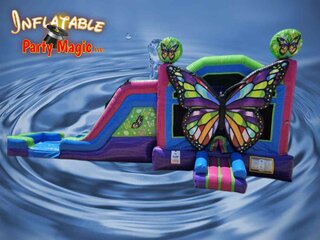 Pink Princess 4n1 Waterslide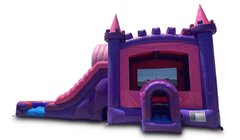 Queen Water Slide Bounce House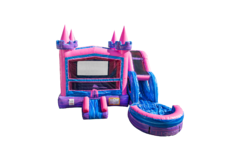 Majestic 4n1 Waterslide Combo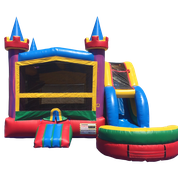 Bahama Breeze 4n1 Water Slide Combo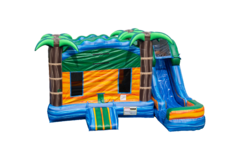 Mega Marble Mansion Bounce House Water Slide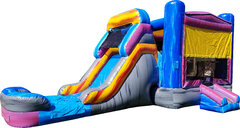 Spider Man 5n1 Combo water Slide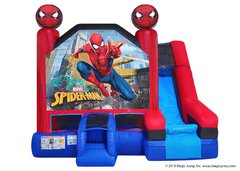 Paw Patrol 5N1 Water Slide Combo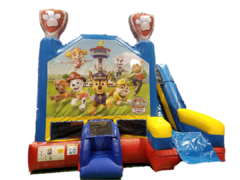 Justice League 5n1 Water Slide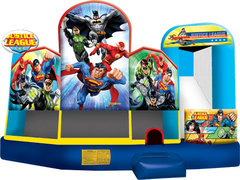 Disney Cars 5n1 Waterslide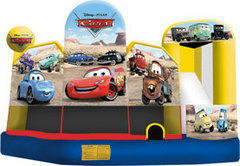 Choo Choo Train 3n1 Water Slide Combo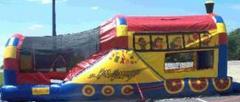 Create Your Own Package Standard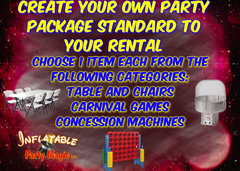 Create Your Own Package 2 Game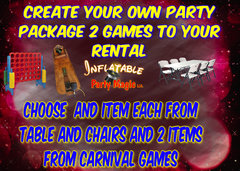 Create Your Own Package Basic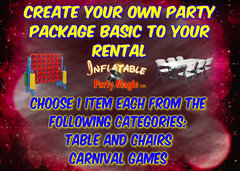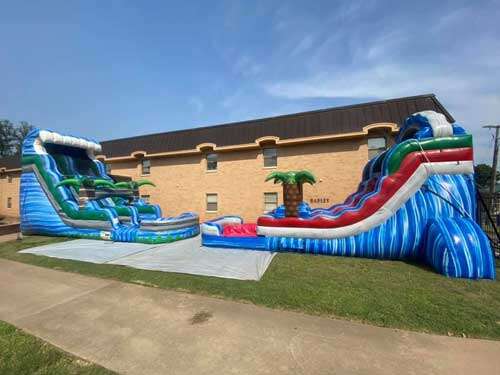 Trust Inflatable Party Magic for your Water Slide to Rent in Cedar Hill
Experience the joy and trust that comes with choosing Inflatable Party Magic for your water slide rentals in Cedar Hill. As a proud family-owned and operated business since 2002, we are deeply rooted in the community, offering personalized service that larger, impersonal companies can't match. Our 20 plus year commitment to safety, quality, and customer satisfaction is unwavering, ensuring that every splash on our water slides is not only exhilarating but also secure. With Inflatable Party Magic, you're not just another customer; you're part of our family. We understand the importance of your events, and we work tirelessly to make every celebration a magical one. Trust us to deliver the best in water slide entertainment, where every slide is a slide into lasting memories. Choose local. Choose family. Choose Inflatable Party Magic for an unforgettable experience in Cedar Hill.
8 Hour Rentals for the Displayed Price
Our rentals are still up to 8 hours for one low price so our customers get the best value for their money. We still provide 8 hour rentals at one low price. Let us show you why Inflatable Party Magic can make your party the best party ever! We rent
Texas water slide rentals
in all sizes and styles such as giant waterslides, slip- n- slides, and bounce houses with water slides in them. If you looking for the coolest and the latest designs in waterslides, you have come to the right place. No matter what you call them blow-up slides, water slides, waterslides, bouncy slides, water slides to rent, water inflatables slides for rent, or water inflatable slides, we have your water bounce house rentals taken care of. If you are looking for a teen water slide or adult water slides, our company offers them as well as water slides for smaller children. You can easily find water slides to rent for smaller kids, but it is much harder to find adult water slide rentals. At Inflatable Party Magic, we know the importance of fun for teens and adult waterslide rentals in Cedar Hill.
How to Rent an Inflatable Waterslide in Cedar Hill?
To rent an inflatable water slide in Cedar Hill, you simply choose from the selection of water slides below and click on the title or image for more details and to make an easy online reservation. If you prefer not to use online booking, you can simply call us at 817-800-8618 and we will happily make your reservation for you. When renting a water slide in Cedar Hill, make sure you are choosing the correct water slide for the guests you are entertaining. We have briefly described below the different types of water slides and the age-appropriateness of each type. On our website, you will also find more detailed information about each individual water slide by clicking on the picture of that item. The correct water slide can make all the difference in your party. You want to make sure you have rented a slide that will be fun for in attendance. Make sure you choose a company that can provide the service that you need for your party in Cedar Hill. Many people simply search cheap water slides near Cedar Hill. The cheapest water slide will probably not bring you what you want for your party if you have standards where quality and cleanliness matter. All inflatables are not created equal. There are differences in how companies clean and maintain them and the quality of inflatables they purchase. Our company cleans and sanitizes our water slides after every use. We inspect and maintain them after every use as well. If repairs need to be made, we repair them professionally. You will never find duct tape holding our inflatables together. We only purchase our inflatables from reputable U.S. manufacturers that carry product liability insurance. Your safety is more important to us over cost of purchase. We work hard to make sure you get the most value for a quality rental. We may not be the cheapest inflatable company to rent a water slide from in Cedar Hill, but we do keep rental costs as low as possible for the service we provide.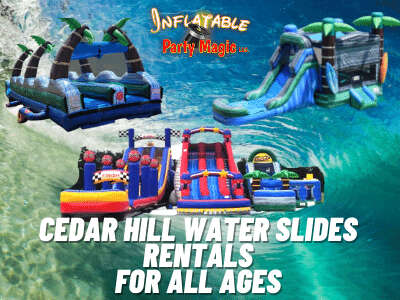 Ages for Cedar Hill Water Slide Rentals
Water Slide Rentals in Cedar Hill are great for any age if you choose the correct water slide. Many companies, like our company, offer a selection of water slide for all ages. Our recommendations for ages on
Water Slide Rentals in Cedar Hill TX
are as follows:
Water Slides to rent for ages 2 to 12
Water Slide Bounce house rentals are the best all-around water slide for children this age. The reason we recommend this type of slide for younger ones is for several reasons. One reason is that smaller children like to do multiple things and get bored with just one option. The water slide bounce house allows children to bounce, climb, and slide. This keeps them occupied and happy. The slides on the water bounce houses are smaller than stand alone water slides and are also not a steep. Even adults can enjoy the water bounce house rentals, but the fun factor ends at about 10-12. Not to Mention that you have to crawl in a hole to enter the bounce house and get to the slide. This is a little difficult for adults and teens. That is why we put a max age is for the fun factor.
Water Slides to Rent for Ages 7 to Adult
- Vertical Water Slides and Slip N slides. Inflatable Water Slide rentals come in tall water slides that can range from 10ft. tall to 24ft tall and kids 7 and all the way to adult love these types of slides. Tall Inflatable Water slides are also available in double lanes so the participants can race adding another element of fun. and the slip n slide water slides are flat waterslides and are usually double laned. The Slip N Slide Water Slide rentals require participants to run and dive onto the slide and race to the end so they are no recommended for children under age 7.
Best Water Slides to Rent for Teens and Adult Water Slide Rentals in Cedar Hill
- For teens and adults in Cedar Hill, we recommend the Tall Water Slide rentals 17ft tall and larger. This size of water slide is fun for teens and adults. The added bonus of a double lane water slide rental adds a level competition and fun. The Slip N Slide water slides in Cedar Hill are also great for teens and adults as it requires physical agility and speed to be the first to the end of the lane. All or our slip n slide water slide rentals are double laned so the participants can race. That is what makes a slip n slide fun and challenging. Giant inflatable water slides are always going to be the most popular with adult participants. We hope this age recommendation for different types of water slide rentals helps you make your choice more easily on which Cedar Hill Water Slide to rent.
Cedar Hill Water Slide Rental Video
Cedar Hill Water Slide Rentals
. Ready to Rent a blow up water slide inflatable in Cedar Hill? We have you covered in Cedar Hill Texas for water slide inflatable rentals. Check out our video and our huge selection of water inflatables. Our water bounce houses are the best in Cedar Hill! Water Slide birthday
party rentals
are the best parties ever. Let Inflatable Party Magic help you make a splash at your next birthday party!
Types of Cedar Hill water inflatable rentals
There is always some debate over
water slides to rent
. Water inflatables are very popular in Texas. Many people like to make it two words and call them water slide rentals, others call them waterslide rentals with one word, some call them waterslide inflatables, and some refer to them as water slide inflatables. Inflatable Party Magic offers
rentals of water obstacle courses
. No matter how you want to spell it, we have the Cedar Hill waterslide rentals to make your event the hottest event around. We rent water slides in Cedar Hill!
Vertical Cedar Hill Water Slide Inflatable Rentals
Vertical Inflatable Water Slide rentals in Cedar Hill are the most popular inflatable rental since it is hot and people love to slide down fast. Inflatable Party Magic has a large variety of water slides ranging from 12ft. tall to 24ft. tall. Cedar Hill Water inflatables are also offered in single lane and double lane for racing. The size that you will need will depend on the age range of your participants, their skill level, and of course your budget. We definitely offer something for everyone! Most vertical water slide rentals are great for ages 5 to adult, but each slide details the age requirements.
Cedar Hill Slip N Slide rentals
Inflatable Party Magic slip n slide rentals were the first ever waterslides rentals in the Cedar Hill Area. These waterslide rentals are still desired for teens and adults since they have such a competitive side to them. Slip n Slides have dual lanes so that two competitors can race each other to the finish. They get a running start and dive belly first on their sliding lane and try to beat their competitor to the end. These water inflatables take speed and agility! Slip n Slides in Cedar Hill are perfect for ages 5 to adult.
Cedar Hill Water Slide Bounce House Rentals
Water Slide Bounce House Rentals in Cedar Hill, sometimes called
bounce and slide water combo rentals
, are great for the younger crowd. These water bounce house rentals combine a standard
bounce house
with a water slide and climbing wall. Some of them even offer pools at the end and obstacle courses inside. They will keep younger kids occupied all day. Bounce house water slide combos in Cedar Hill are perfect for ages 2 to 12. Don't let the Texas heat ruin your outdoor plans. You can beat the heat with our water slide rentals and turn on the fun! Trust your
waterslide inflatable rentals
to the best. Don't forget to add a
Dunk Tank
,
rental of pop-up tents
,
tables and chairs to rent
,
kids picnic tables to rent
, and
sno-cone
machines!
Looking for party rental items to add to your Cedar Hill Water inflatable order?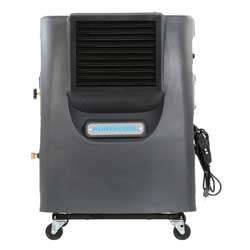 Portacool Rentals
Add a portacool rental to your party or event to cool down your party guests. We rent portacools to DFW cities near you.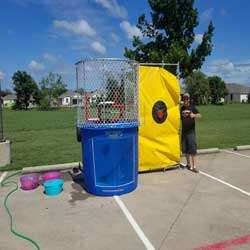 Dunk Tank Rentals
Looking for some cool fun to add to you water slide rentals? A dunk tank rental may be just what you are looking for. Our dunking booths are well maintained and just waiting for you. We deliver dunk tanks near you.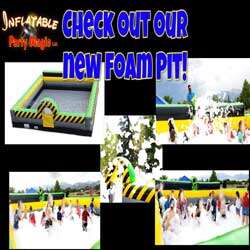 Foam Pit Rental
Ever considered renting a foam pit? They are loads of fun and can be the perfect complement to your DFW waterslide inflatable rental. We rent foam pits near you!
Frequently Asked Questions
Q: Can I trust Inflatable Party Magic with my Water Slide Rentals in Cedar Hill?
Absolutely, you can trust Inflatable Party Magic for your water slides rentals in Cedar Hill. With over two decades of dedicated service in the event rental industry, our reputation is built on a foundation of unwavering customer commitment and meticulous attention to safety and satisfaction.
Our team is rigorously trained to prioritize your safety, ensuring that all our inflatable water slidess and party rental equipment are not only cleaned but also sanitized after each use. We take pride in adhering to the stringent regulations set by the Texas Department of Insurance (TDI), meeting all
insurance
requirements and
annual safety inspections
for amusement ride rentals. In fact, we hold insurance policies with limits that exceed the state's minimum requirements, because we believe in going the extra mile for your peace of mind.
From intimate backyard gatherings to large-scale corporate events, we've successfully catered to a diverse range of occasions across Cedar Hill, ensuring that fun is had by all, from kids to adults. You can conveniently place your Cedar Hill water slides rental orders online or reach out to us at 817-800-8618 for personalized service.
Inflatable Party Magic is more than a business; it's a family legacy. Founded in 2002 and nurtured alongside my father, the company has grown with my son now playing a pivotal role. This isn't just a business to us; it's a cherished tradition that we're proud to share with you.
Our customers are an extension of our family, with many having been with us since the start. We've celebrated milestones and watched families grow, now serving the next generation of party-goers. We'd be honored to welcome you into our circle of delighted customers and show you firsthand why Inflatable Party Magic is the trusted name for water slides rentals in Cedar Hill.
Q: What is your cancellation policy for Water slides in Cedar Hill?
We understand that plans can change, and we're here to help make adjustments as easy as possible. If you need to reschedule your Cedar Hill water slides rental to a new date, we're happy to assist you with no additional change fees.
In the event that you need to cancel:
Before Delivery: Your deposit is non-refundable, but don't worry! We'll issue you a raincheck valid for one year from the original event date.
After Full Payment: If you've paid more than the deposit, we offer two options:

Receive a refund for the amount above the deposit, minus a small 5% restocking fee to cover transaction costs.
Opt for a raincheck for the full amount paid, allowing you to apply 100% of your payment to a future rental within the next year.
We strive to be as flexible and accommodating as possible, ensuring your experience with us is stress-free and enjoyable, even if your plans have to change.
Q: Do I need my own water hose for my water slide rental??
You will need your own water hose for the water slide. We do not supply water hoses. It is best if you decide where you want to set your water inflatable rental before our arrival and see how many water hoses you will need to reach from your water outlet to where you plan to set your water slide.

** Please note that grow hoses do not work well with inflatable water slides as they don't put out enough water pressure
Q: Do I need to provide a tarp for the water slide???
No. You do not need to provide a tarp for your water slide. We provide a tarp for all waterslide rentals. We tarp the areas that the participants will be getting off and on at to reduce any mud or water mess from the waterslide.
Q: How long are the rentals for the quoted price?
We're delighted to offer you more bounce for your buck! Our Cedar Hill water slides rental rates are designed with your maximum enjoyment in mind – that's why the price you see is for an extended fun time of up to 8 hours. This is our standard, not the exception, setting us apart from many competitors who may offer shorter rental periods of 4 to 6 hours for a similar price.

There are some exceptions. For those special occasions that require a unique touch, we have select specialty items such as the mechanical bull, bungee trampoline, virtual reality coaster, train, rock wall, etc available that are mandatorily staffed and priced per hour. These exceptions are clearly detailed in their descriptions, ensuring transparency and ease of planning.

If you have any questions or need further clarification, we're just a call or text away at 817-800-8618. Our goal is to make your rental experience as seamless and enjoyable as possible, from the moment you land on our website to the final minutes of your event.
Q: What are the Rules for a Water slides?
Water slides Rules
No Silly String!!!- Please- No Silly String!!!
This ride is only to be used by riders 2 years of age to adult.
Compatible age groups only at a time on equipment. Age groups must not be mixed for reasons of safety.
The maximum number of customers of each age group that play at one time are as follows:
Under 5 years - up to 12 participants at a time
5- 8 years - up to 8 participants at a time
9-13 years- up to 6 participants at a time
Older Teens Adults- 1 to 2 participants at a time
NO Pets
Additional Rules
1. Always be sure riders have removed shoes and sharp objects.

2. Do not allow riders to play or climb on outside walls, sides, or roof
of the unit, Nor inside rafters.

3. No food, drinks, pets or water inside the units.

4. Never put a water hose in or spray water on as units can become slippery.

5. at least 1 adult must be present at all times to supervise riders.

6. In case of rain or high winds over 15 mph- 1) remove riders 2) unplug the motor
extension from the wall outlet.

7. Do not turn motor off and on repeatedly, as this could harm to children
This could also burn out the motor.

8. Never move a unit for any reason. Inflatable Party Magic completely sets up
and stakes down the unit upon delivery. Units are not to be unstaked or moved
for any reason

9. Never play or jump on a partially inflated unit.

10. Always follow number of riders listed on contract.

11. Be sure to remove all personal items from unit. We are not
responsible for there return.

12. Never add more extension cords to the motor or move the unit
without first obtaining an okay from Inflatable Party Magic.

13. No Horseplay!! (ex. flipping, pushing, fighting, rolling, climbing, etc.)

14. Make sure entry door is zipped or closed accordingly after each rider enters
into unit and remains zipped while riders are playing inside.
Q: What are the Power Requirements for a Water slides?
Water slides Power Requirements vary by inflatable, but every water slides takes at least one blower. Some take more than one blower
For each blower, you will have to be within 100 foot of your power source.

That power source must support 12amps. A 20 amp breaker will only support one blower (this is what most plugs are on unless it is a commercial building and then you will come times have a 30amp breaker).

If your inflatables require more than one blower, you will need to find another plug within 100ft that is on a separate breaker. If you do not have the required electrical available within 100 foot of where you pan on sitting your inflatable, you can rent a generator.
Q: What are the Setup Requirements for a Water slides?
First and foremost , we need a clear pathway with an adequate gate or door to get an inflatable through. You will minimally need a 4 foot wide path and gate or entry door. Some inflatables are larger and take a larger opening.

Inflatables will be dollied to the area you want to set them in so we need a clear path. We can not lift inflatables over an Air Conditioning unit or go up stairs.

Water slides and Inflatable Setup Requires a flat surface or one with very little grade to it.

Grass is the preferred setup surface as the inflatables can be staked down for ulitmate safety.

Inflatable water slidess can be setup on concrete as well, but we have to know that up front as they cannot be staked down on concrete and must be anchored with sandbags to keep it safely anchored. **Please note that sandbag setups are an extra charge and will not be allowed in winds over 15mph to ensure ultimate safety and manufacturer regulations are fully met.

Indoor setups are also an option for setup. We do need to know this at the time of booking so we can supply the necessary items to keep the inflatables from moving around on gym floors. Please make sure the height of your indoor space so we can ensure the inflatable that you choose will properly fit in your space.
Q: How do I order a water slides?
Ordering a water slides in Cedar Hill is a breeze with Inflatable Party Magic! Here's how you can secure your fun in just a few steps:
Choose Your Water slides: Browse our selection and pick the perfect one for your event.
Add to Cart: Once you've made your choice, add it to your cart.
Enter Details: Fill in your address and personal details for the rental.
Secure with a Deposit: Complete your booking by paying the deposit.
And that's it—you're all set for a magical time!
Prefer a personal touch? Call us at 817-800-8618, and we'll assist you with your booking. Remember, you can book online anytime, 24/7, at your own convenience.
We Rent Water Slides to Cedar Hill
We rent water slides to Cedar Hill and provide professional setup and take down of your water slide and party rentals. We also offer Cedar Hill
bounce house rentals
,
Cedar Hill Obstacle Course Rentals
, bumper car rentals, trackless train rentals,
Cedar Hill Tent Rentals
, table and chair rentals, rock climbing wall rentals, mini-golf rentals, and other party and event rentals to make your special day the best it can be. We also deliver
Venus Water Slides
and
Grand Prairie Waterslides
.
Let Inflatable Party Magic make your Cedar Hill Water Slide Rentals a magical success!